Why Aldi Has Stopped Doing Some Special Buys In Parts Of Australia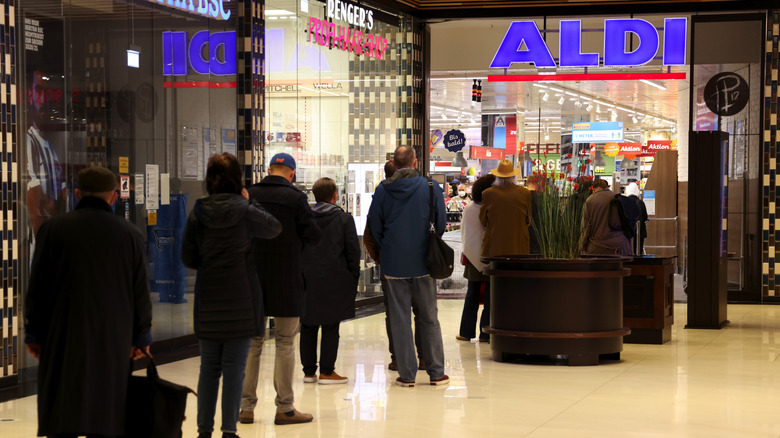 Bloomberg/Getty Images
If you're looking for a great deal, then going to shop at the large German supermarket chain Aldi is always a good bet. Indeed it's such a good bet that people will even line up before the store opens in order to obtain some limited offers. While Aldi regularly receives countless customers on a daily basis, it also takes advantage of bargain hunters by offering Special Buys on Wednesdays and Saturdays. Specific products are targeted for large discounts, attracting even higher numbers of clients according to News.com.au.
While certain regions around the world have come out of COVID-19 lockdowns and shopping has regained some sense of normalcy, other areas continue with lockdown measures. Parts of the Australian state of New South Wales, home to the capital city Sydney, have been forced back into strict lockdowns until the end of August following recent outbreaks, according to the BBC. Amidst these measures, shoppers had continued visiting Aldi for weekly Special Buys events. These mass gatherings quickly came to a halt following the reaction of local radio host, Ray Hadley, Yahoo Lifestyle reports.
How did Aldi handle the criticism?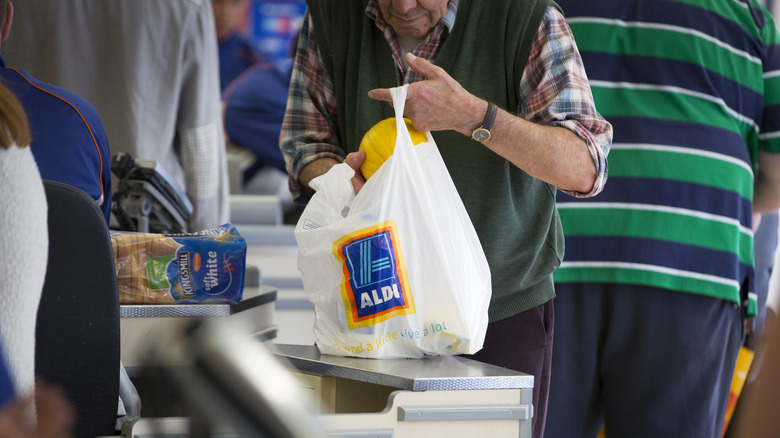 Bloomberg/Getty Images
Hadley received a photo of a line-up at a store in Sydney from a listener, and declared that Aldi was being incredibly irresponsible in a segment on 2GB Radio. Hadley called out the Australian Aldi CEO, urging him to reassess the popular savings event. Shortly after the public criticism, Aldi Australia announced that it would be eliminating certain items from its Special Buys sales, from select stores in the Sydney region. Aldi told News.com.au that they had examined figures from previous years to remove the items that drew higher than average crowds. Weighted blankets, TVs, and outdoor furniture have been temporarily removed from the weekly sales to prevent masses of people from visiting the stores.
Yahoo Lifestyle reports that Aldi acted in a similar fashion in September 2020 in the Australian state Victoria, to reduce the number of people shopping in the stores.