How Candice Brown Really Feels While Watching Great British Bake Off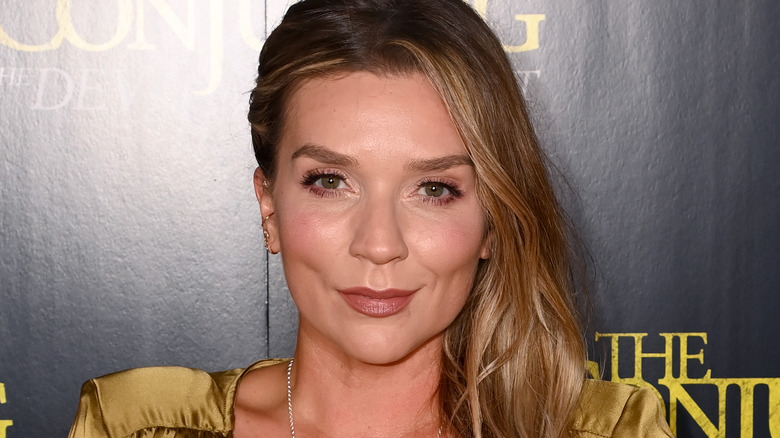 Dave J Hogan/Getty Images
We may receive a commission on purchases made from links.
There's no food competition show more British than "The Great British Bake Off", known in America as "The Great British Baking Show." Every year over 12,00 people from all across the country apply and go through a series of audition rounds before making it to the final roster of 12 contests (via Insider). Contestants then face three challenges in each episode — signature, technical, and showstopper — before they can be crowned as Britain's best baker.
While the show has always been extremely popular, especially in the U.K., Season 7 was a little more special. Over 15.9 million people tuned in to watch Candice Brown win, making the season the most-watched television show since 2012 in the country and the most popular season in the show's run, per the Belfast Telegraph. Did the finale's popularity have something to do with its quintessentially British theme? Maybe. Brown and her fellow contestants were faced with possibly the toughest bake-off challenge in the show's history. Bakers had to bake a crown with three layers of meringue, a Victoria sandwich, and a lavish 49-piece picnic basket fit for the queen, all of which Brown breezed through (via Vulture).
Brown obviously has strong feelings about her time on the show. On Times Radio's weekly show "Friday Night Dinner," Brown admitted that she can't believe she managed to do all that on the show and that she gets very much emotional watching the season even today because it's "still as raw now as it was then".
Candice Brown can relate to the new "Bake Off" contestants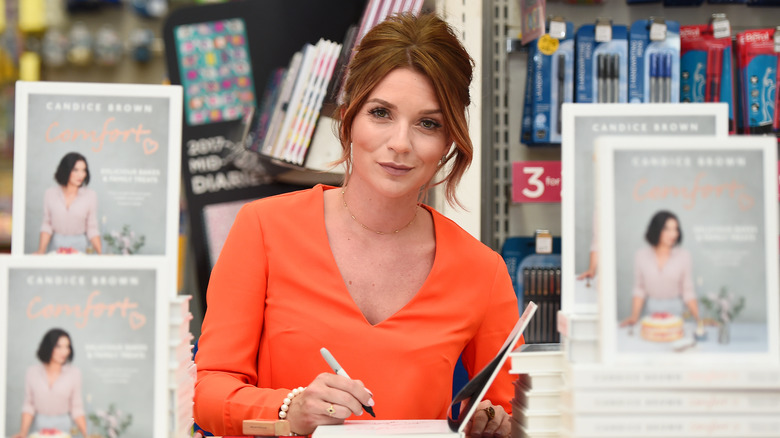 Eamonn M. Mccormack/Getty Images
Since her win in 2016, Candice Brown regularly writes for the Sunday Times, attends live baking demos at food festivals, runs a pub with her brother, and has written two cookbooks — "Comfort" in 2018 and "Happy Cooking," which comes out later this year (via The Happy Foodie). Despite having come a long way since winning the show nearly five years back, Brown still got a bit teary-eyed when Times Radio played the clip of her name being announced as the winner on "The Great British Bake Off".
She admits to "Friday Night Dinner" host Alexis Conran (who himself won U.K.'s "Celebrity Masterchef" in 2016) that she still feels shocked that she was able to pull off all the amazing bakes on the show. Conran then reveals that he gets butterflies in his stomach every time he watches "Masterchef" or even hears the show's opening track. Brown agrees. She says that every time she watches "The Great British Bake Off" she can fully understand exactly how the contestants are feeling. From walking into the tent to tying a knot on their aprons with jittery hands whilst keeping a straight face, Brown relates to how nervous the contestants must be because she, too, had been in that position.
Despite the nerves, Brown says watching the show feels like a "warm, familiar hug [because] I loved every second of it and I owe everything [to it]."