Valerie Bertinelli's Post About Touring With Wolfgang Van Halen Is Turning Heads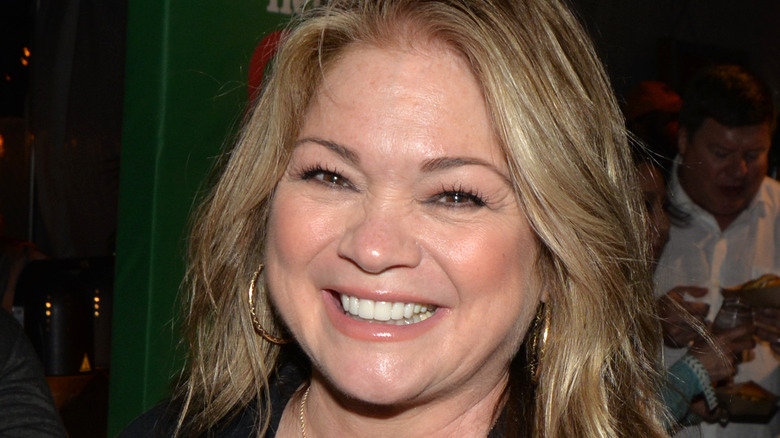 Manny Hernandez/Getty Images
You may recognize Valerie Bertinelli from Food Network shows like "Valerie's Home Cooking" or "Kids Baking Championship," but the cheery TV host has a long history in front of the camera and two Golden Globes to show for it (via Food Network). Bertinelli's career launched, according to IMDb, in 1975 with her role in the sitcom "One Day at a Time." In addition to her accomplished professional life, her personal life has also seen some time in the spotlight
In 1981, Bertinelli married Eddie Van Halen. According to Rolling Stone, Eddie was Van Halen's "guitar genius and musical mastermind." Bertinelli and Eddie had one child together, Wolfgang, before ultimately divorcing. Like his father, Wolfgang is musically gifted, and the rocker's son was brought into the family business when he joined Van Halen on bass at the early age of 15, according to the outlet. Sadly, Eddie died of cancer in 2020. Today Wolfgang is carrying on the family name, and Mom is along for the ride.
Tour life isn't without obstacles for Valerie Bertinelli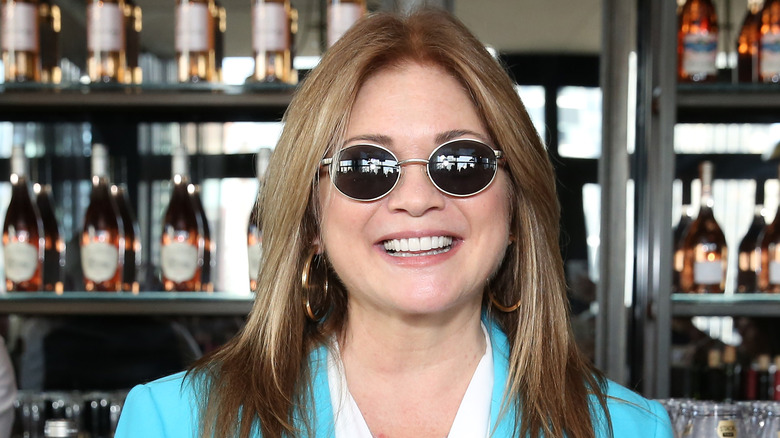 Monica Schipper/Getty Images
"Wolfie's Mom," as Valerie Bertinelli has coined herself on Instagram, posted a funny recap video about one disruptive evening she had while on tour with her son. Wolfgang is touring in support of his band's self-titled debut album "Mammoth WVH," and some of those tour dates include opening for Guns N' Roses (via Washington Post). Sounds like an exciting time, but apparently tour life has some unexpected inconveniences for Bertinelli.
In her recent Instagram post, a quick-talking Bertinelli explains that they arrived in town around 1:30 am or 2:00 am, and the first hotel they checked into ("eeewww, eeehh") had sheets that "looked like they hadn't been washed since the last person was there." After relocating to a new hotel, the group had to arrange a COVID test in advance of an upcoming show. They arrived at the first CVS where they could schedule the test but had to take an Uber to another CVS to actually receive the test. To top it all off, Bertinelli concluded the clip with "now we're on tornado watch." But she put a positive spin on the whole situation with her caption: "I may be too old for this...but hoo boy I am SO proud."
Perhaps vicarious pride was felt by Instagram users, some of whom saw a striking resemblance between Wolfgang and his late father. "Following in Dads footsteps. So awesome!!!!" exclaimed a commenter. Another said Wolfie was "looking like Eddie." A third complimented Bertinelli on her parenting, remarking, "[Wolfgang's] talented and humble. You've done a great job raising this young man."