Earl Of Sandwich Just Added This Classic Item To Its Menu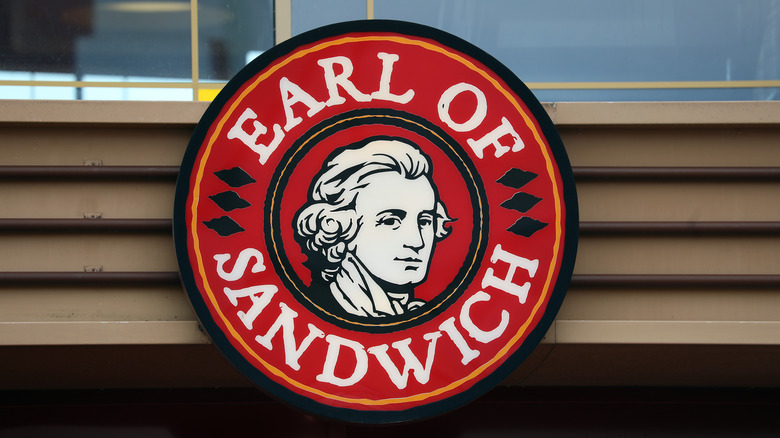 Shutterstock
The Earl of Sandwich has a new classic staple on its menu and it sounds absolutely delicious. The sandwich shop chain has 31 locations across the United States where you can grab it while it's still around, as the sandwich will only be on the menu for a limited time, per the brand.
For the uninitiated, Earl of Sandwich is known for its classic sandwiches because it was founded by the descendant of the real Lord Sandwich, who was supposedly the first person to put meat between bread when he invented sandwiches by accident in 1762. In 2004, the current Earl of Sandwich John Montagu, who serves in the British House of Lords, founded the restaurant chain with his son Orlando and restaurateur Robert Earl. They've been serving up sandwiches named after the dish's historical roots ever since. The Earl's Club, The Full Montagu, and The Original 1762 are all menu items that refer back to the origins of the sandwich (via Huffington Post).
The chain's new offering isn't strictly related to the British lineage of the Earl of Sandwich, but it's still a well-known and popular sandwich in its own right.
The Earl of Sandwich's Cuban Sandwich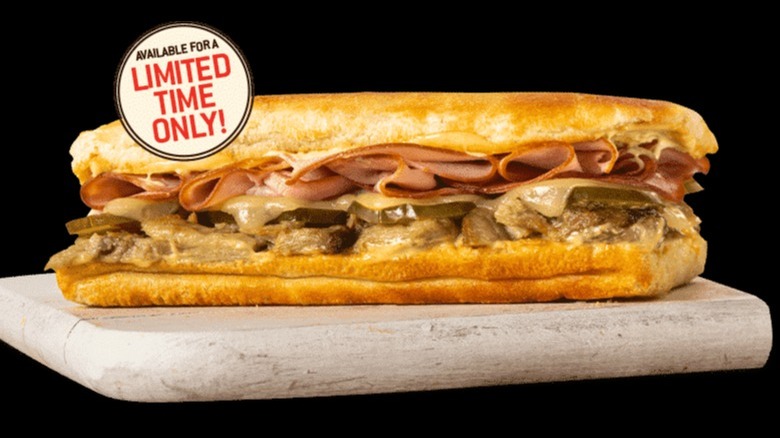 Earl of Sandwich
The latest addition to the Earl of Sandwich's lineup is their take on a classic Cuban Sandwich. The Earl of Sandwich Cuban comes with carnitas, ham, Swiss cheese, pickles, and mustard on your choice of bread. The price differs from location to location, with some going for $7.99. The price is $9.99 at some California locations (via Chew Boom).
While the offering strays from the core lineup of Lord Sandwich-inspired fare, It's definitely something we'd expect Earl of Sandwich to experiment with after other menu offerings that incorporated flavors from outside England, including their Hawaiian BBQ Sandwich and Italian Sandwich (via Twitter).
Just the description of the new Cuban is enough to make your mouth water and hits a particular lunchtime craving. It's now available at participating locations but only for a limited time, so fans of the sandwich shop chain should get their Cuban Sandwich while it is still around.