The Rock Star Role Duff Goldman Thinks Timothée Chalamet Would Be Perfect For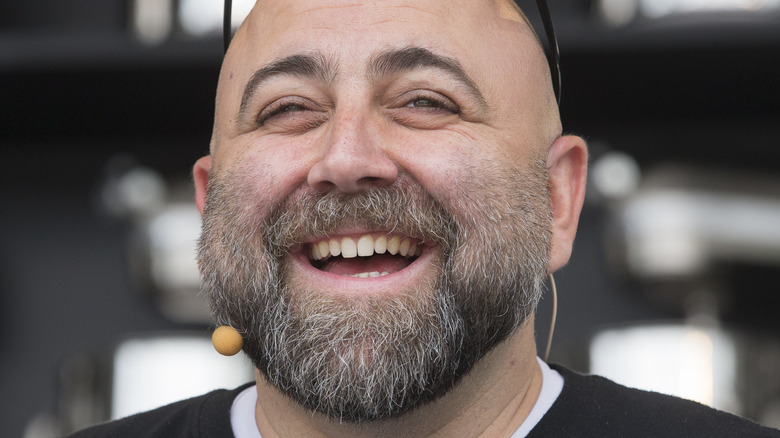 Shutterstock
Celebrity Duff Goldman is a sensation in his own right. According to the Vancouver Sun, the charming chef and TV personality never really thought about becoming famous. He simply wanted to make music and reach out to his audiences. Fame found him anyway while he was making songs with his friend Geof Manthorne, who was a musician and baker just like him. They would make beautiful cakes on the side to earn enough money to tour. 
Somewhere along the way, baking took over. Goldman rose to fame thanks to his exceptional baking talent and landed his own TV show, "Ace of Cakes." He was a gifted and trained pastry chef, after all. Goldman remains an intriguing and popular celebrity till date.  
Also, Goldman makes it a priority to interact with his fans and is pretty active on social media, sharing his views on eclectic topics and responding to fan questions. For example, he posted an interesting tweet recently on popular actor Timothée Chalamet, suggesting a promising role for him.  
Duff Goldman's idea for Timothée Chalamet is intriguing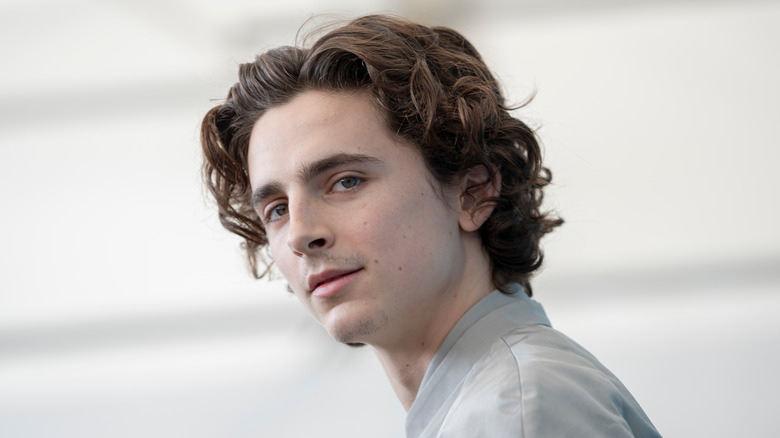 Shutterstock
On August 3, Duff Goldman posted a tweet in response to a news story on a new documentary titled "Becoming Led Zeppelin." Goldman wrote about his thoughts on casting for a film based on the rock band and said, "I think @CameronCrowe should do the Hollywood version of a Led Zep bio pic. Like what Oliver Stone did for @TheDoors. @valkilmer was amazing. I think @RealChalamet would play a fantastic @JimmyPage." Fascinating stuff, huh?
Goldman isn't speaking without perspective either. He's an active musician who has started his own band called Foie Grock with his friend, Bruce Kalman. According to Los Angeles Magazine, Goldman plays the bass and thinks it's a crucial part of any group. As Goldman explained, "I think the bass is like the salt in any dish. The bass brings all the other sounds together. The bass is bridge between rhythm and harmony."
So if Goldman approves of Chalamet representing Jimmy Page on the big screen, it's probably a good idea, isn't it?