The Worst Cooks In America Moment One Contestant Felt Went Too Far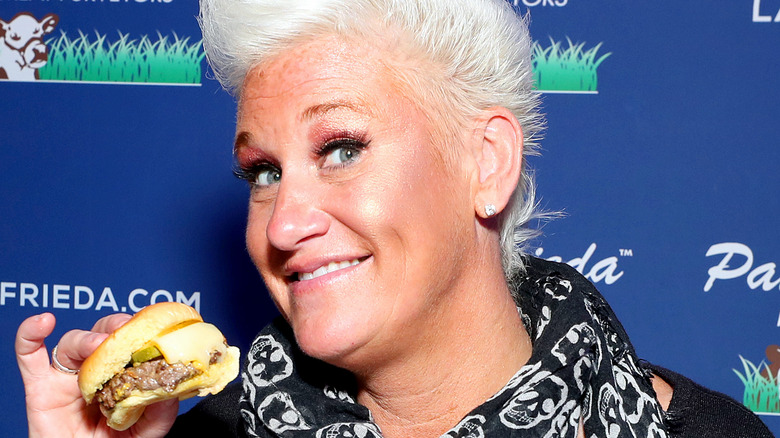 Cindy Ord/Getty Images
"Worst Cooks in America" began filming in 2010, putting some of America's most terrible cooks into kitchens on camera to compete in a variety of competitions, while being taught by some of American's most famous chefs. Why would they put themselves through that? As IMDb puts it, "The last two standing have the chance to cook for culinary critics and win a cash prize," but learning to cook for their family and friends and avoiding being mocked doesn't hurt as a consolation prize. 
Chefs like Anne Burrell, Bobby Flay, Robert Irvine, Rachael Ray and Tyler Florence, have coached some of the most seemingly hopeless cooks into competition winners throughout the years, but sometimes a little tough love in necessary to push them to their limits. That said, tough love can definitely go a little too far, and one former contestant said there was a point where she thought they hit that breaking point.
Deep fry or disaster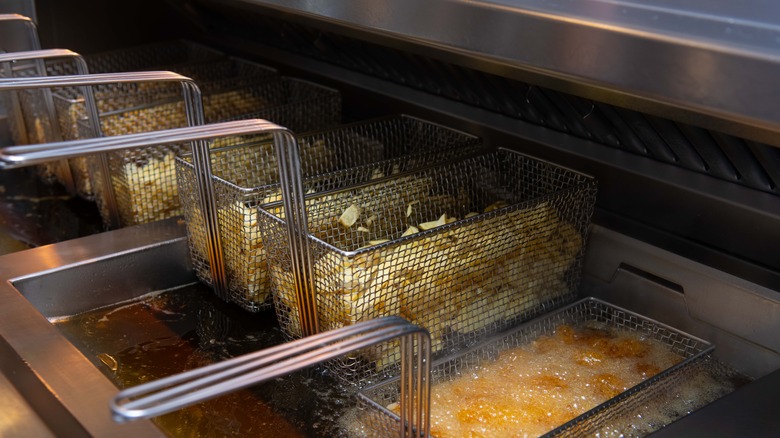 Matthew Horwood/Getty Images
Some of these food challenges elevate a basic idea like the breakfast challenge described by The Re'klettan Collective, in which Bobby Flay and Burrell teach the chefs how to make "blue corn pancakes with orange honey butter and cinnamon-infused maple syrup and Canadian bacon, in addition to four different kinds of eggs" and "pumpkin pancakes with vanilla whipped cream with cinnamon maple syrup (which is the same as the cinnamon-infused syrup), and the eggs as well," respectively.
But the surprising challenge that former Season 6 contestant Sarah felt went too far was twofold. Her biggest fear, she told Food Network, was actually having to work with condiments, which she hates, but she also expressed hesitation in having to deep fry things. "It's liquid, hot lava that could blind, burn and scar you," she said during the episode. That's a valid fear considering these are novice cooks, described by friends, family and frankly professional chefs, as the worst in America. Thankfully the head chefs were there to coach her through it.