This Is How Much Anne Burrell Is Worth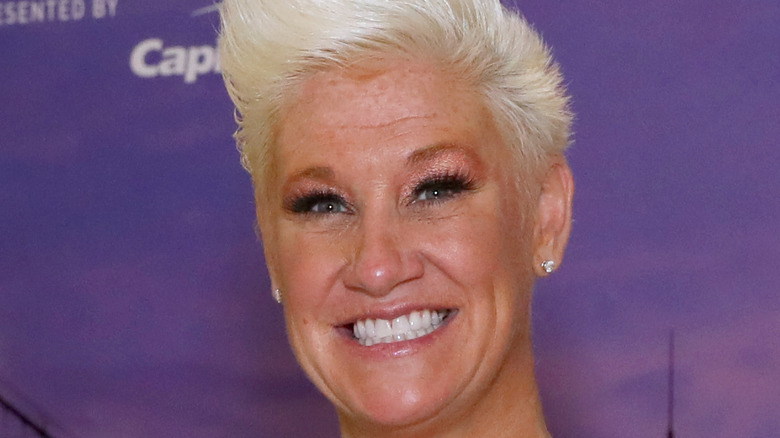 Robin Marchant/Getty Images
Big hair, big recipes, big personality, big flavors. It's celebrity chef Anne Burrell, and she comes with the kind of resume few of her peers can aspire to match. She's made her mark everywhere from Food Network to some of the best restaurants out there. She's beaten Bobby Flay, and devised a pasta bolognese recipe with a truly ridiculous amount of red wine. You might not want to meet Burrell in real life, but there's no denying that she has what it takes to cook with the absolute best of them. 
This is all very well, but it also begs the question: How much has all of this earned her? It's not just about curiosity regarding her personal finances. Chefs' earnings can be very, very hard to gauge, since the restaurant business is notoriously volatile and, as the recent, grim fate of Jamie Oliver's restaurant empire proves, being super famous is no guarantee that people will flock to throw their money at your fine dining, fast casual, or any other type of food. With this in mind, let's take a look at how much Burrell is worth. 
Anne Burrell's career has made her millions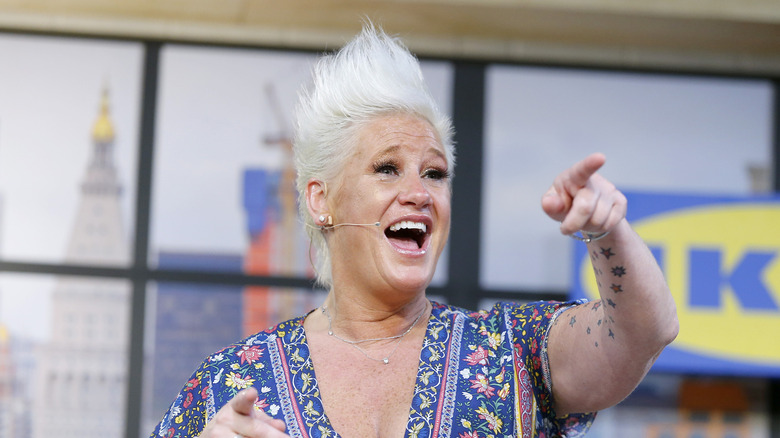 John Lamparski/Getty Images
Cooking may not be the most financially secure career choice out there, but it certainly appears that Burrell has managed to place herself on the wealthier end of the restaurant business see-saw. In fact, according to wealth estimation website Celebrity Net Worth, she is worth a pretty cool $5 million. Although Burrell is without a doubt a capable chef that has made a name for herself in multiple ways, it's probably fair to say that when a chef is guesstimated to be worth millions, public exposure has at least some role in the proceedings. 
A quick glance at Burrell's lengthy IMDb page shows that she has no shortage of that. She's hosted, judged and competed in a frankly astounding amount of various cooking shows, with her biggest early exposure arguably being her stint as chef Mario Batali's sous chef on "Iron Chef." As such, if her career trajectory and estimated net worth are any indication, being a chef can be pretty lucrative ... as long as you make sure you get plenty of that sweet, sweet air time.