The Best Sandwich At Jersey Mike's According To 28% Of People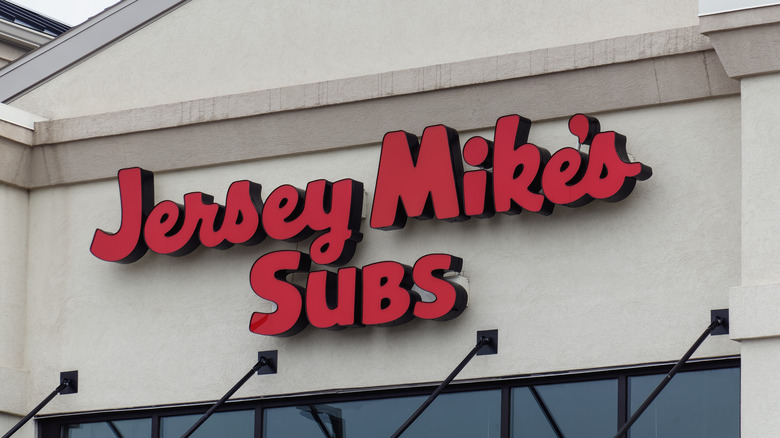 Shutterstock
While Jersey Mike's may not be as ubiquitous as its competitor Subway, many sandwich connoisseurs consider this chain to make far superior subs. Jersey Mike's may not be found on every street corner just yet, but they nevertheless have locations in 45 of the 50 states and new franchises are opening up all the time. But if you're new to Jersey Mikes, you probably don't have a go-to order yet. 
If you're wondering what their can't-miss sandwiches might be, you're in luck. This question crossed our minds as well, so we designed a questionnaire sure to elicit this vital information. In a survey conducted by Mashed, 642 people in the U.S. responded to our poll that gave them a choice of six Jersey Mike's subs to pick from — the BLT, the Buffalo Chicken Cheese Steak, the Chipotle Cheese Steak, the Famous Philly, the Number Four, and the Original Italian. Over 1/4 of poll respondents agreed that one of these subs showcases the chain's sandwich artistry at its finest.
Jersey Mike's best sub is a regional classic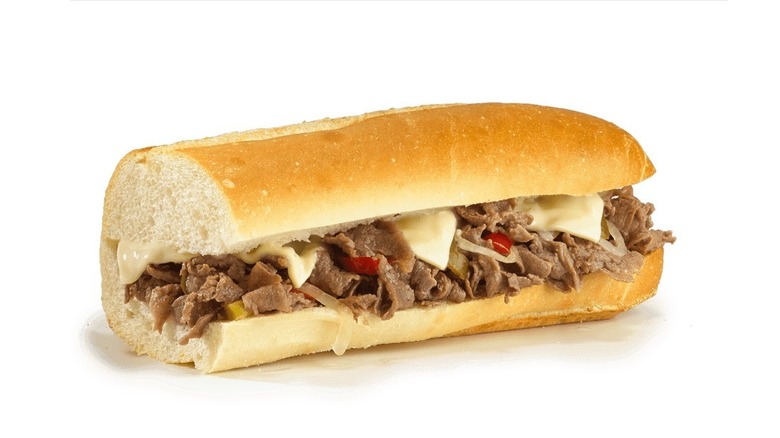 Jersey Mike's
In order to build the suspense, we're going to start with the sub favorited by the least number of people — appropriately enough, just over 4% picked the mysteriously-named Number Four. According to Jersey Mike's menu, the name of this sub doesn't refer to the number of ingredients, since there are just three main ones — provolone, prosciuttini, and cappacuolo. Instead, the name simply states its place on the menu as one of the chain's original nine subs. (Why they don't have subs named The Number One, Two, Three, Five, etc. is a question for which we have no answer). The flavored cheese steaks, Buffalo Chicken and Chipotle, came in at fifth and fourth place respectively, with under 15% of the vote.
The BLT earned a respectable 16% of the votes to take third place, while the second place spot went to the perennially popular Italian sub with 22%. Taking the top spot with 28.5% of the vote was a sandwich that hails from the state capitol just south of Jersey — the Famous Philly. While we have no trouble believing that this sub may be better than anything else Jersey Mike's has on the menu (not to mention being far superior to Subway's offerings), it may not be quite the "real deal" they claim. It's made with American cheese, after all, while any true Philly cheesesteak connoisseur knows that Cheese Whiz is the only way to go.