Lisa Vanderpump's Restaurants Just Made A Major COVID Safety Announcement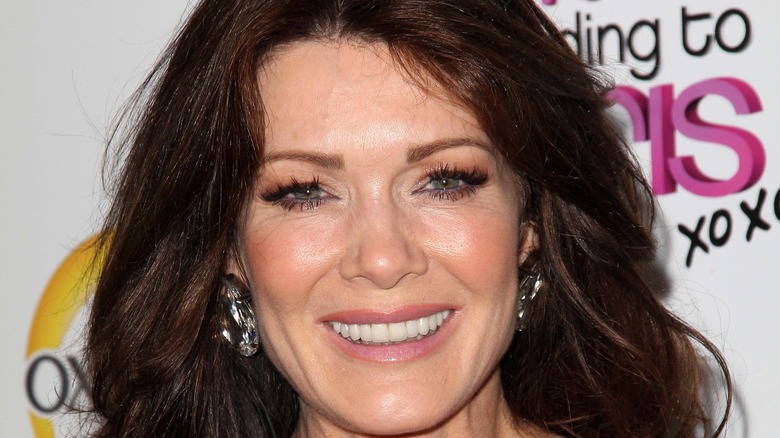 s_bukley/Shutterstock Images
From starring on "The Real Housewives of Beverly Hills," to steadily growing her restaurant empire, Lisa Vanderpump is a woman of many talents. Vanderpump, along with her husband Ken Todd, launched into the restaurant industry when they started their partnership over 30 years ago, and it's been a wild ride ever since. The powerhouse couple currently own and operate three restaurants in Los Angeles, SUR, PUMP, and Tom Tom Restaurant and Bar, as well as Vanderpump Cocktail Garden in Caesars Palace.
The British restaurateur has plans to further take over the Sin City restaurant scene. Vanderpump recently announced in a press release that she and Todd will be opening a new Parisian restaurant, Vanderpump à Paris. Partnering with designer Nick Alain, the restaurant will feature delectable dishes, elaborate cocktails, and desserts inspired by the City of Lights.
Despite her incredible success, like many others, Vanderpump's restaurants have been impacted by the COVID-19 pandemic. With the nationwide spread of the Delta variant of COVID-19, Vanderpump has been forced to take further action to protect her businesses and customers.
Vanderpump's restaurants PUMP and Tom Tom Restaurant and Bar have these new requirements
Sadly, the problems that the restaurant industry has been facing due to the COVID-19 pandemic are far from over. Just as restaurants were showing signs of significant recovery, many may now be back in the trenches. Vanderpump is no stranger to losses faced during the earlier stages of the pandemic. The "Vanderpump Rules" host was forced to close her beloved Beverly Hills eatery, Villa Blanca, after 12 years of business just last year (via Bravo TV).
During this new wave of the pandemic, Vanderpump's restaurants are joining the increasing number of restaurants issuing vaccine mandates. Both PUMP and Tom Tom Restaurant and Bar released photos on their respective Instagram accounts stating, "Due to the increase in COVID cases and the Delta variant, as of August 4th, we will require all guests to show proof of vaccination, or a negative Covid test within 24 hours, before entry." Both restaurants accept vaccine cards, which can also be shown digitally or as a scanned photo, as long as it matches a valid form of ID.
The Instagram releases were met with various reactions from loyal customers. Many messages were overwhelmingly positive, thanking the restaurants for protecting "the safety of the employees health and families," and "taking the Delta variant seriously." Others, not so much. One unhappy user wrote "Goodbye, have been a loyal customer for years." Per People, as of writing, Vanderpump's SUR has not released a similar requirement.