The Celebrity Gordon Ramsay Would Love To Cook For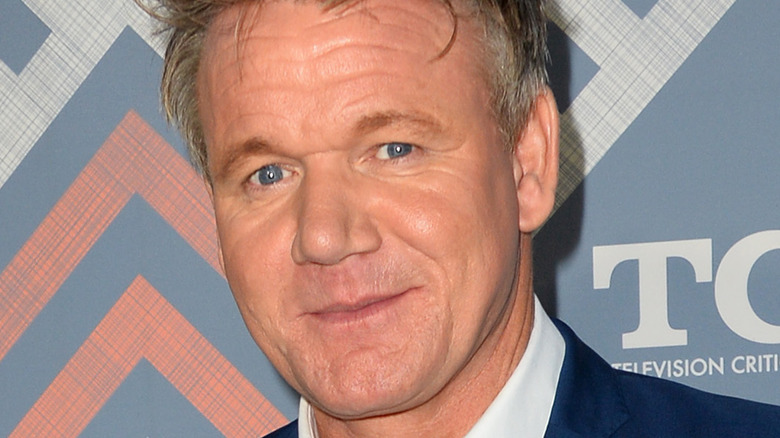 Shutterstock
Chef Gordon Ramsay has been gracing the television screens of culinary fans for years now on his various shows. Whether he's exploring international cuisine by meeting locals whipping up authentic fare on "Gordon Ramsay: Uncharted," judging the dishes crafted by home cooks on "MasterChef," or helping a flailing restaurant revive itself on "Kitchen Nightmares," Ramsay certainly knows his way around a kitchen. In addition to his presence on a variety of television programs, Ramsay also has 35 restaurants around the world where hungry diners can sample dishes he has approved, even if he can't actually be in the kitchen at every single location all the time (via Insider).
For culinary enthusiasts who want a taste of his talent first-hand, it doesn't come cheap — while his fee changes depending on the type of event he's booked for, his minimum is in the ballpark of $150,000 to $299,000 for an event (via Celebrity Talent International). He may be willing to make exceptions for individuals on his wish list, though — and it seems he's got a particular interest in politics. When asked in 2015 which celebrity he would love to cook dinner for, his response was Hillary Clinton (via Bon Appetit).
However, that revelation doesn't mean he'd be happy to cook for any politician — Ramsay famously refused to participate when asked to whip up a banquet menu for former U.S. President Donald Trump's visit to the U.K. back in 2018 (via Daily Record).
What he would cook for Hillary Clinton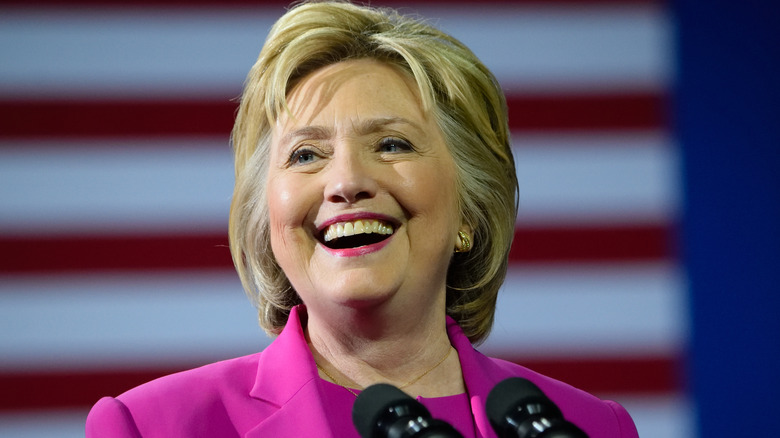 Shutterstock
At this point in his culinary career, Gordon Ramsay has crafted countless dishes, from innovative one-offs to signature plates served up night after night in one of his many restaurants. So, when it comes to creating a perfect meal for someone important, what direction or cuisine style does he go for in terms of the menu? Apparently, something decadent and a little bit old-school. Ramsay envisioned a dish like a braised short rib for Hillary Clinton, complete with an incredible, rich red wine sauce to enhance all that flavor (via Bon Appetit).
While Clinton may be inclined to indulge in whatever Ramsay decides to plate, should he ever get the chance to actually cook that meal he was envisioning for her, in her normal life she sticks to regular healthy fare rather than decadent braised masterpieces. When she was on her latest campaign trail, for example, she would usually start the day with scrambled egg whites and vegetables, and some black coffee or tea (via Health). In-flight meals while on route consisted of items like salmon salad and poblano pepper soup, as well as snacking options such as Quest bars.
And, it seems that the politician likes a little heat with her cuisine — she apparently puts hot sauce on just about everything, so Ramsay may want to have a bottle handy for his meal as well!