Nearly 55% Think This Grocery Store Has The Worst Sushi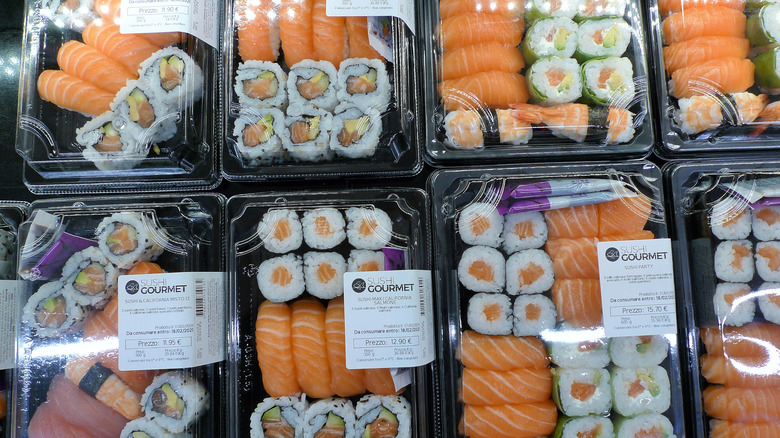 Shutterstock
Grocery store sushi can tend to get a bad rap, and often for good reasons — but not all grocery store sushi is created equal, according to a recent poll.
In recent years, the popularity of sushi has boomed across the United States — with over 4,000 sushi restaurants bringing in $2 billion annually across the country as of 2017. However, for many sushi enthusiasts who don't have the access, money, or time for visits to a high-end sushi spot or omakase counter, the average grocery store can be a good source for fast and affordable sushi rolls ... if they're made well.
While many sushi snobs — who will undoubtedly judge you for committing sushi faux pas like not using your hands, mixing wasabi into your soy sauce, and putting the ginger onto your rolls — consider grocery store sushi to be the absolute bottom of the barrel, for casual sushi fans in need of a quick fix, some grocery chains offer more solid options for the prepackaged rolls than others.
Which grocery store sushi is considered bottom-tier?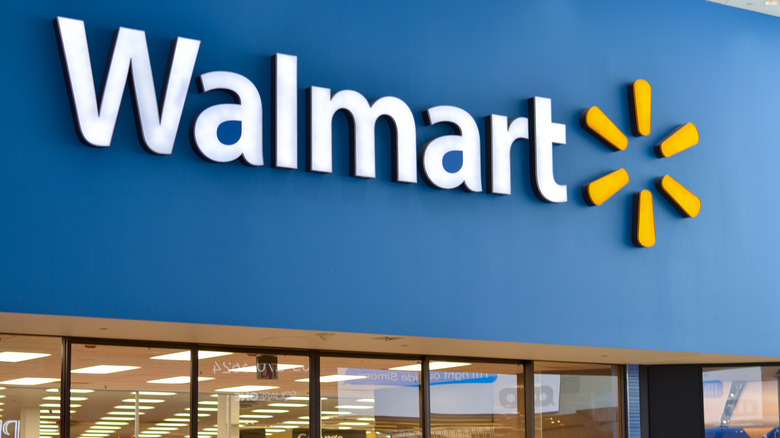 Shutterstock
A recent Mashed poll of 636 U.S.-based respondents asked, "Which grocery store has the worst sushi?" While results were divided, one of the country's largest chains got a resounding majority of the vote. Coming solidly in last place — meaning audiences love their sushi — was Whole Foods with a meager 3.46% of the vote. The next most popular grocery store sushi options were Meijer and Costco with a respectable 6.46% and 7.09% of the vote, respectively. In the middle range were Target, with 13.86% of the vote, and Kroger with 14.65%.
Pulling in the top spot with a whopping 54.49% of the total vote for the worst sushi around was Walmart. Although Walmart is one of the country's most ubiquitous retailers, we can't say we're surprised about their bad sushi reputation, as Mashed has previously issued a warning not to buy fish at Walmart. Not included in the poll was Trader Joe's, which has been maligned in the past by chefs and customers alike, with one sushi chef giving the popular grocery store's sushi a rating of "negative zero."
While no American grocery store sushi is going to be completely authentic, some chains definitely rise above the rest when it comes to quality and freshness of their pre-packaged and hand-rolled fish.