The Surprising Ingredient Alex Guarnaschelli Uses In Her Homemade Butter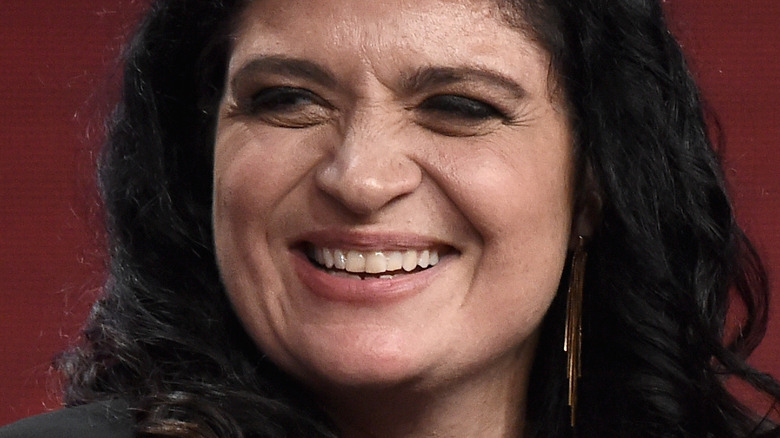 Amanda Edwards/Getty Images
Butter is a necessary ingredient in almost every recipe, whether you are baking a batch of homemade chocolate chip cookies, whipping up a creamy Alfredo sauce, or simply looking for a topping for a juicy steak. As most Southern chefs know — and as so many of us agree — everything tastes better with butter. While you can always use a plain old stick of butter, if you are looking to add a little extra pizzazz in your dish, you can make your own butter at home in almost any flavor and variation imaginable.
You can mix in cinnamon and sugar for something sweet, or parsley and garlic for something savory, for example. You can also play around with the base ingredients for different textures. Need inspiration to get started? Celebrity chef and "Chopped" judge Alex Guarnaschelli has a trick for making some of the creamiest, most delicious homemade butter. All you need is this one common ingredient found in the dairy section of your local grocery store. (Hint: It's not milk.)
Alex Guarnaschelli uses sour cream in her butter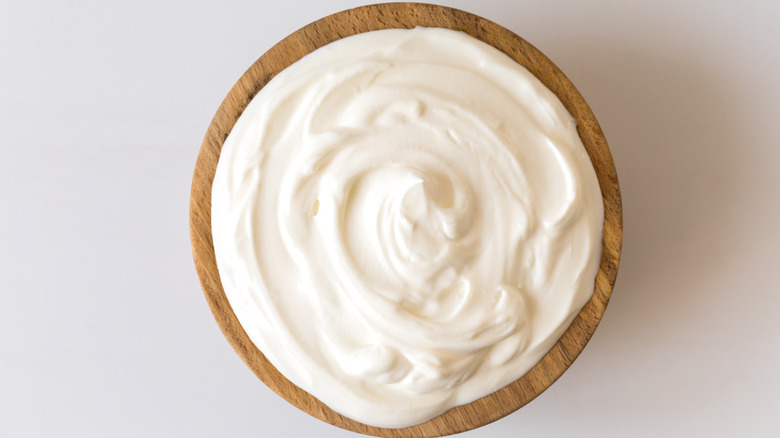 Shutterstock
According to Alex Guarnaschelli, the secret to better homemade butter is sour cream. In her recipe from Food Network, she blends it in with heavy whipping cream and a dash of salt and pepper — that's it. In a YouTube video detailing how to make the butter, Guarnaschelli explains why she includes sour cream: "The cream and sour cream together is how you get the butter with the nicest, tangiest flavor and the best texture."
As for what type of sour cream to use, Guarnaschelli says the more natural, the better (aka, look for a sour cream with as few added ingredients as possible). "I've found it's very important to use a natural sour cream that doesn't have any thickeners (like Guar gum) when making this recipe," she added in a cook's note at the bottom of her recipe. Many fans commented that they have tried the recipe themselves and have had fantastic results using sour cream. Sounds yummy enough to eat!