Everything We Know About Gordon Ramsay's New Production Studio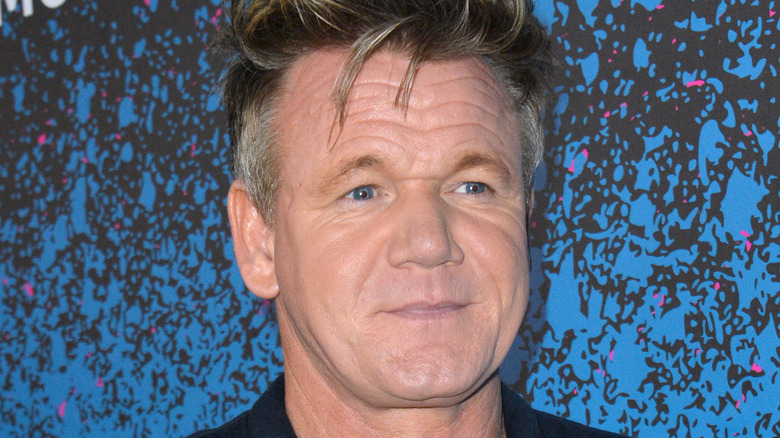 Shutterstock
Gordon Ramsay is partnering with Fox Entertainment in a nine-figure deal to launch Studio Ramsay Global. According to Deadline, the deal involves Fox Entertainment acquiring 100% of Ramsay's existing television portfolio, produced in partnership with All3Media. The new partnership is Fox Entertainment's first venture into non-scripted, reality programming and it's reported their deal beat out a number of other networks vying for the same opportunity.
For his part in the deal, the chef, restaurateur, and television personality will create, produce, and distribute culinary and lifestyle programming for Fox and Tubi (a Fox-owned streaming service), among other outlets worldwide. It's a space Ramsay knows well given his experience with television shows like "Hell's Kitchen" and "MasterChef" (both, of course, currently running on Fox). Under the terms of the deal, Studio Global Ramsay will maintain offices in Los Angeles and London. The studios will serve as the exclusive production facilities for all new programming produced by, or featuring, Ramsay.
"This is an incredibly exciting opportunity, not just for me, but for the team at Studio Ramsay," the celebrity chef said in a statement published by Deadline. "We'll be creating food and lifestyle ideas, but also developing an incredible new talent pool of food, drink, and industry leaders to create our own culinary talent branch."
How Ramsay is taking it to the 'next level'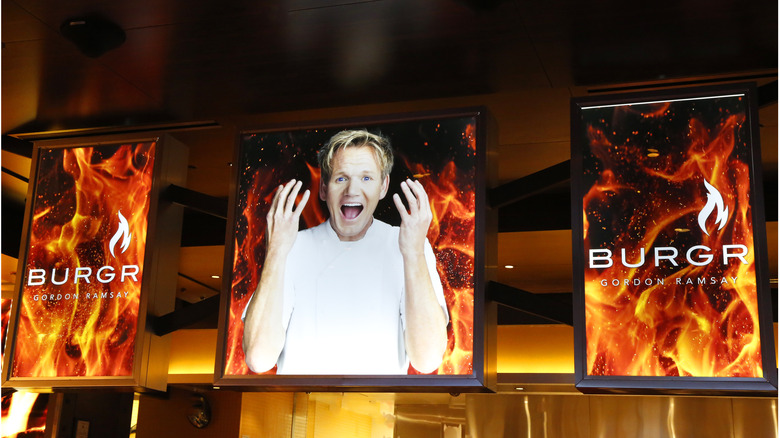 Shutterstock
Ramsay and Fox Entertainment reached the new deal following a competitive bidding process that pitted some of the world's biggest media companies, including Disney (via Variety), against one another. While existing programming currently produced for other platforms will continue to run under their appropriate banners, Ramsay will develop new content specifically for Ramsay Global Studios, including "Next Level Chef." The new show, announced by Fox Entertainment earlier this year (per Deadline) will air during the 2021-2022 television season. 
According to The Hollywood Reporter, the name of the show "Next Level Chef" is a play on design of its set — a multi-level culinary arena where each level is equipped with a unique kitchen configuration and ingredients to match. Contestants will include regular people — including home cooks, restaurant line cooks, social media foodies, and food truck owners — who aspire to become professional chefs, or at least to claim a title. 
Ramsay will host the show and serve as a judge and mentor for the contestants. He'll be joined by chefs and judges Nyesha Arrington and Gino D'Acampo. Each of the three judges will recruit a group of chef contestants and mentor them through challenges. The contestant still standing at the end of it all wins $250,000.