Bachelor Star Ashley Iaconetti Just Shared Her Pregnancy Cravings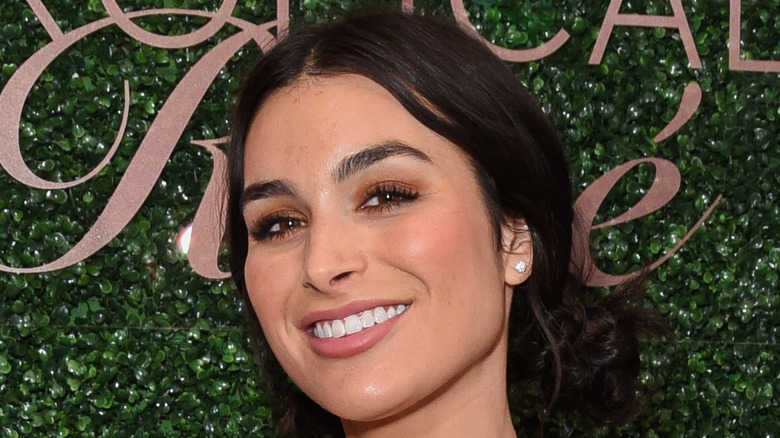 Presley Ann/Getty Images
Maybe it's spicy pickles. Or potato chips, salty and crunchy flakes of pure goodness. Or smooth, creamy, cold ice cream. Cravings for specific food items and a total aversion to most, if not all, other types of food is a common occurrence during pregnancy (via Healthline), and even celebrity reality stars aren't immune to that. Ashley Iaconetti, who became famous by appearing on several shows in "The Bachelor" franchise, is pregnant and recently opened up about her pregnancy cravings.
Iaconetti is expecting her first child with Jared Haibon (per People). They both appeared on "Bachelor in Paradise" and wed in August 2019. According to People, Iaconetti disclosed that she has been very nauseous during the pregnancy and has experienced intense morning sickness. She compared the experience to being constantly hungover and "violently ill" while Haibon and her family graciously act as her nurses (via E! News). With such severe nausea, it must be hard for Iaconetti to stomach hardly anything, making her pregnancy cravings especially important. Find out what she had to say about them below.
What Ashley Iaconetti is craving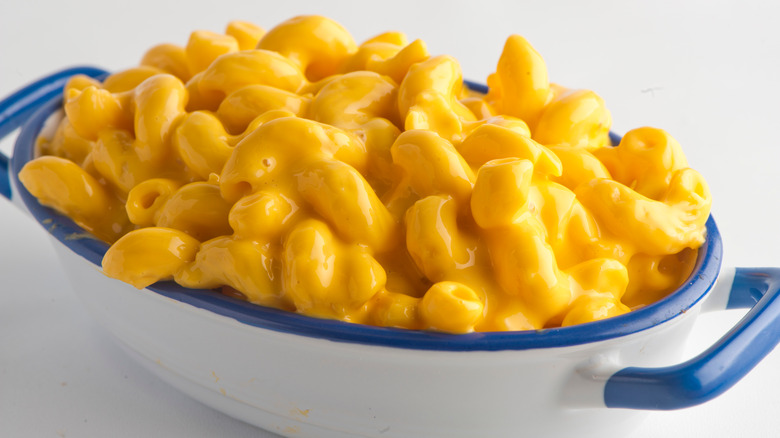 Shutterstock
Ashley Iaconetti opened up and talked to People about her pregnancy, including what foods she has a hankering for. Well, maybe it's less about what she's craving and more about what she can stomach. After a rough first trimester with a lot of nausea and morning sickness, Iaconetti refers to the foods she's been eating a lot of as "non-aversions" rather than pregnancy cravings.
First, she talked about eating a lot of chocolate cake. Unfortunately, she's gotten sick after eating it enough times that she's apparently had enough of the dessert. In addition to occasional bites of cake, the staples that have been tiding her over are orange soda and mac and cheese. "Macaroni and cheese has been very, very good to me. I have not thrown up macaroni and cheese," Iaconetti said. She's hoping her second trimester is a little bit easier and that she can feel better. We hope so, too.