How Valerie Bertinelli Really Felt About Cooking For Betty White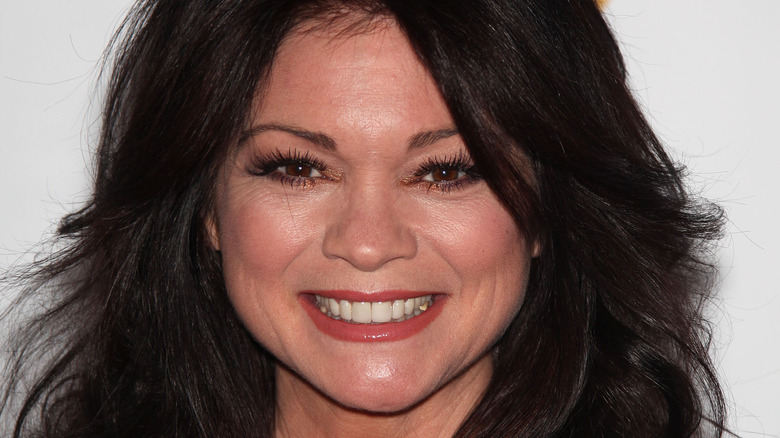 Shutterstock
Turns out, Betty White is one picky eater. But it's not like we haven't had hints. The iconic actress of stage and screen — who will celebrate her 100th birthday in January — is on record crediting her longevity to a diet of hot dogs and vodka (via Taste of Home). So, it's no wonder her friend and co-star on the now-defunct TV Land series, "Hot In Cleveland," Valerie Bertinelli was a wee bit nervous about cooking for White during the debut episode of her Food Network show "Valerie's Home Cooking" in 2015 (per IMDB).
"It was a little nerve-racking because Betty doesn't like too many things," Bertinelli told Global News. "She likes tuna fish, she likes hot dogs, she likes Red Vines (candy) and vodka. So what am I going to make for Betty?"
White and the other "Hot In Cleveland" co-stars, Jane Leeves and Wendie Malick, joined Bertinelli for the episode, according to Food Network. (Bertinelli's husband, Tom Vitale, was the guest on the next episode.) And Bertinelli hit it out of the park with a lunch menu including Quiche Valerie, Betty's favorite Italian Tuna Salad, a Jane-inspired Grilled Romaine with Balsamic Dressing, and Panna Cotta with Frutti Di Bocca (via Global News).
Valerie Bertinelli is a star in and out of the kitchen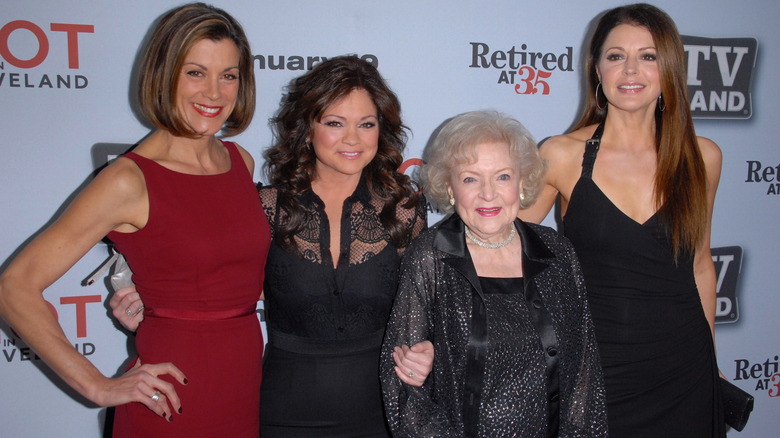 Shutterstock
A longtime fan of the Food Network — Bertinelli once told Global News she routinely set her television to the channel long before the debut of "Valerie's Home Cooking" — she also stars in another series, "Kids Baking Championship," alongside "Ace of Cakes" legend Duff Goldman where talented young bakers are put through a series of challenges. Bertinelli has also appeared on "Next Food Network Star" and has co-hosted the show's "Comeback Kitchen" challenge with Tyler Florence.
Avid fans will remember Bertinelli's early days on network television, including her long-running role as Barbara Cooper on "One Day at a Time." The iconic sitcom ran on CBS from 1975 to 1984 (via IMDB). A Golden Globe award-winning actress and Emmy Award-winning host, Bertinelli is also the author of best-selling cookbooks including "One Dish At A Time" and of course one called "Valerie's Home Cooking."
When season 12 of Food Network's "Valerie's Home Cooking" debuted in May, Bertinelli told Showbiz Cheat Sheet her grandmother inspired her love of cooking: "I remember being 6-years-old and sitting in my Aunt Adeline's basement watching my Nonnie fry up bread. She asked me if I wanted cheese or jam on it, and to know that you could take one ingredient and change it — that it could be sweet or it could be cheesy — really intrigued me. That stuck with me."