Where To Find The Best Porterhouse Steak, According To Bobby Flay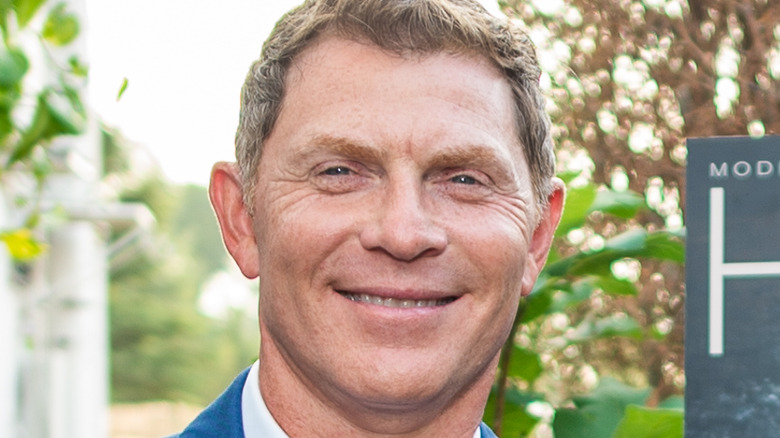 Mark Sagliocco/Getty Images
You may know him as Bobby Flay, or you may know him as one of the world's best pit masters. The Food Network chef extraordinaire is famous for his grilling, as proven many times over on his multiple TV shows focused on all things meat, starting with his first-ever series, "Grillin' and Chillin'," back in 1996. Since then, he's launched "Hot Off the Grill," "Boy Meets Grill," "Bobby Flay's Barbecue Addiction," and "Grill It! With Bobby Flay." Needless to say, the man knows his way around a grill — and around a piece of steak.
Speaking of the latter, while Flay himself can whip up a mean steak, he also occasionally enjoys ordering one when he goes out to eat. But unsurprisingly, he has strong opinions about where to get a good, juicy porterhouse. According to Flay, there's one spot that makes the hands-down best steak. It's a little-known spot in Brooklyn.
Bobby Flay loves the steak at Peter Luger's in New York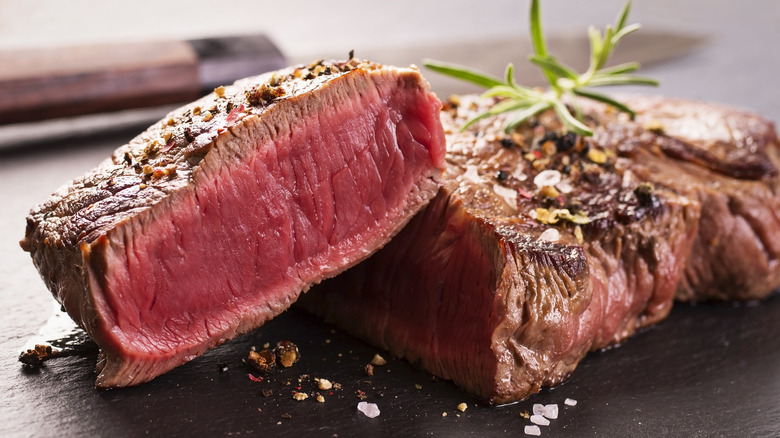 Shutterstock
Flay's favorite place to get a porterhouse steak is at Peter Luger Steak House in New York City. "Luger's is the only restaurant that does it right," he revealed in an interview with First We Feast. "That's where I fell in love with the porterhouse steak." His grandfather was the one who introduced him to the restaurant — Flay said that he would drive the two of them over the bridge on Sunday nights to the hole-in-the-wall spot in Brooklyn.
What makes Luger's steak so much better than what you'll find at most other restaurants? According to Flay, it's all about the technique they use to cook it. Rather than cooking it whole, Luger's takes the meat off the bone, sears the pieces separately, and then puts them back together. "It's f***ing brilliant; I didn't invent it, I saw it happen in the kitchen one night at Peter Luger," he said. "I just went in there and I was talking to the broiler cook, and when I saw it I was like, what is this f***ing guy doing, I can't believe this." He loves it so much, in fact, that he's stolen the technique for himself, and says it's the only way he cooks steak now.