Twitter Laughs As Duff Goldman Seems To Ruin 'Private Moment' Between Butterflies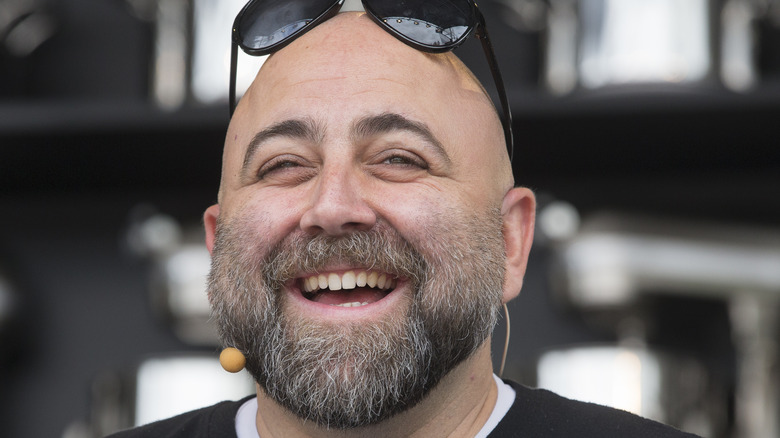 Shutterstock
On most days, Duff Goldman keeps busy by hosting "Kids Baking Championship" or making gigantic cake creations inspired by nature on Food Network's "Buddy vs. Duff," a food competition show that pits two cake masters, Goldman and Buddy Valastro, against each other. But when he's not in the kitchen, Goldman spends his day in nature, quite literally.
The baking master often takes to Twitter to show his followers pictures of birds that he's spotted in his own backyard. (He's even found a completely random species of bird like the band-tailed pigeon.) Duff admitted to his sudden love of watching birds in a reply to a tweet from comedian and actress Marmie Hart back in August 2020. Duff said, "Dude, my wife @johnnapgoldman and I have become crazy bird watchers. It's pretty great." In fact, the Duff household also has a bird feeder on their deck, which is super convenient for birdwatching.
In his latest escapade, Duff happened to capture three butterflies that seem to be having a private moment and the video sent his followers into giggles (via Twitter).
Duff Goldman went on a nature walk with his family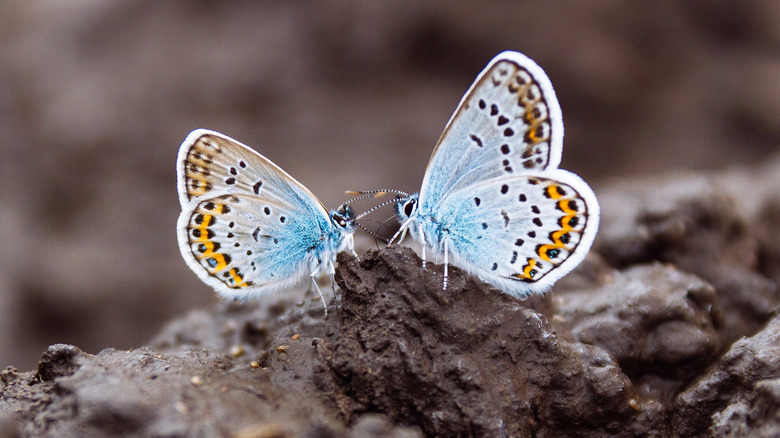 Shutterstock
Duff was on a day out at Smoky Mountain National Park with his wife and daughter Josephine when the winged beauties caught his eye (via Instagram). Along with pictures of purple butterflies and creepy crawlies, Duff tweeted a video of four butterflies on the ground, of which three seem to be behaving a bit oddly. He wrote, "I was in Smoky Mountain National Park today and saw these butterflies behaving peculiar." He also tagged Ask An Entomologist's Twitter profile asking the bug experts whether they thought that he had interrupted a private moment.
While the entomologists are yet to give their verdict, Duff's followers had fascinating theories. One person, @Gray808 said that, "I was told, when I was young that they were getting minerals from the remains of puddles." Another user had a similar theory and said that they have seen butterflies that were trying to drink water from the ground in a similar way. Follower @LivingIsntEasy86 had an interesting opinion: "I think butterflies 'touch butts' when doing intimate acts," implying the Duff did indeed, interrupt the butterflies having a private moment.