What Sylvester Stallone Really Ate While Filming Rocky III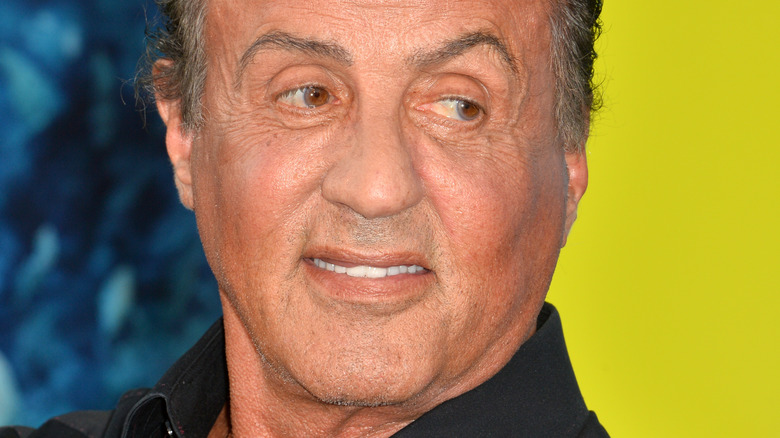 Shutterstock
Celebrity diets, especially when they have to get in shape for a big movie, are notorious. Take an actor like Dwayne "The Rock" Johnson, whose diet is both praised and feared for its complexity. The man, whose lifestyle is akin to that of a robot in its immaculate structure and pure measure of willpower, varies his diet based on the needs of his body, at times consuming as much as 4,131 calories of protein-rich meals. According to Man of Many, this can include anything from large amounts of "steak, fish, whole grains, eggs, green veggies, protein, protein, and more protein" — and this is just an average day for him. 
Healthline reported that, for "Baywatch," Zac Efron stuck to a whole-foods diet, avoiding things like pasta, crackers, and juice, and any products made with flour, instead opting for "fresh fruits and vegetables, lean sources of protein, complex carbohydrates [and] healthy sources of fat." And Sylvester Stallone, of course, was one of the OG body-building actors. His physique in every "Rocky" movie was impressive. So what was he eating that helped him get in such good shape?
Social media sleuths have the answer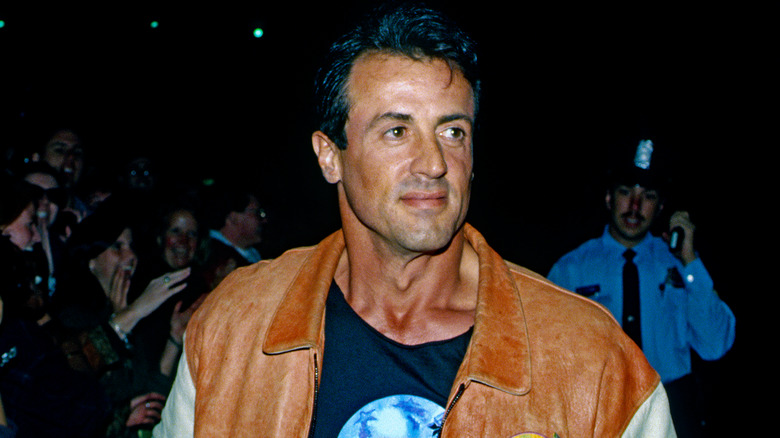 Shutterstock
Well, you actually don't even have to turn to the mags to solve this mystery. Sylvester Stallone recently posted a throwback to the third "Rocky" film on Instagram, and while the old school photo is a bit faded and worn, the definition of his muscles is crystal clear. Despite this clarity, however, he brings attention to the fact that his diet actually did not help keep him in tip top shape for the amount of cardio involved. As he notes, "I was on a very high protein diet which did not provide Much physical or mental energy. During the period I only ate very small portions of oatmeal cookies made with brown rice and up to 25 cups of coffee a day with honey and a couple of scoops of tuna fish."
Although he looked great, his body fat was at a dangerous 2.9%. But he seems to think it was worth it to help bring about the message of change and adapting to a challenge. But if you are trying to get in shape, you may want to avoid taking a page from this star's dietary playbook and go a safer route instead.