The Real Reason Shake Shack Is Raising Its Prices Even Higher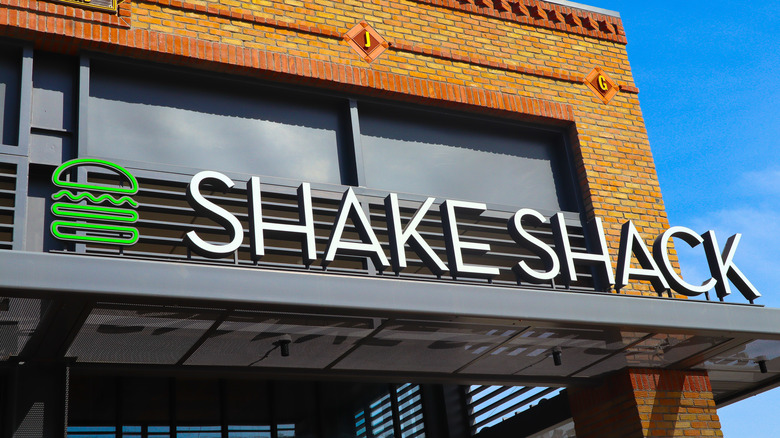 Shutterstock
Since starting as a humble single location food stand in New York's Madison Square Park in 2001, Shake Shack has grown into a classic American success story over the past two decades. The original stand was only open during the summer for its first few years, but opened permanently year-round and began to expand beyond its urban origins (via Shake Shack).
The delicious burgers, classic milkshakes, and perfectly crinkled fries were key to the fast food chain's success as new Shake Shack locations opened across the United States and internationally. The chain seemed poised to continue growing and achieving success past 2019, but of course, it had to deal with losses along with the rest of the restaurant industry during the pandemic.
Now, with traditionally busy urban locations reopening and the chain expanding further, Shake Shack is going to have to begin raising its prices at a rate higher than normal increases. Find out exactly why below.
What's causing Shake Shack's price increases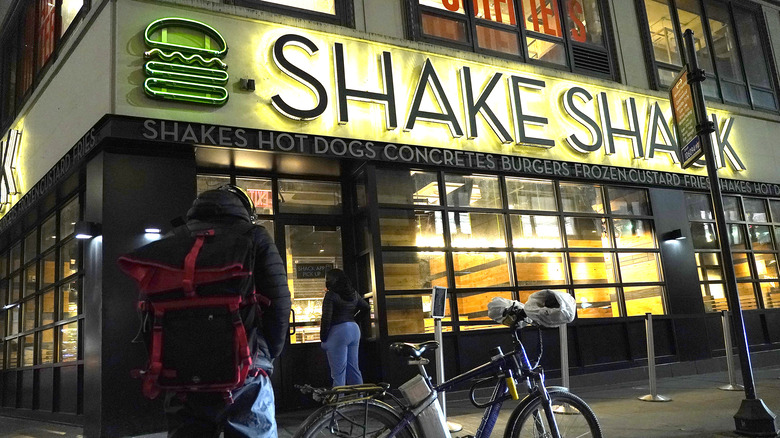 John Lamparski/Getty Images
Prices at Shake Shack will be rising by at least 3% to 3.5% at the end of the year, Restaurant Business reports. Katherine Fogerty, the CEO of the company, admitted that this was higher than the typical 2% price rise at the end of most years. "We'll be evaluating the need for further price increases that might go into effect in 2022," Fogerty stated. Shake Shack has also added a 10% premium on third-party delivery orders and a 5% price increase on those orders. It seems like ordering your favorite milkshake might continue to increase in price.
Shake Shack is reopening its highest traffic locations with the hope of returning profits to pre-pandemic levels, but the sales have not yet fully recovered, which is ultimately leading the chain to raise its prices. For example, the locations in New York's Grand Central Terminal and Washington, D.C.'s Union Station usually get a lot of business from travelers commuting for work or tourist purposes. With more people working from home and fewer people traveling, the business has obviously faltered.
This business is still lagging with sales about 12% behind their 2019 levels, although suburban locations are doing very well. Shake Shack is still counting on its urban business to pick up in order to recoup losses from the pandemic, so until the sales at the big city locations increase their strategy will be to increase prices at all of their locations.