Bobby Flay's Advice For New Chefs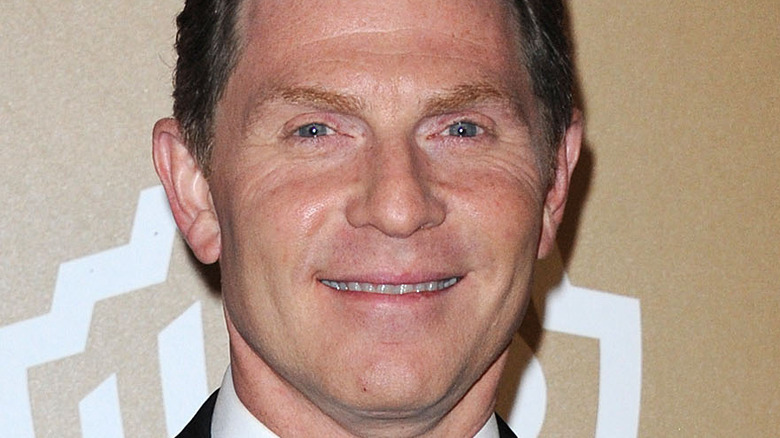 Shutterstock
There's no doubt Bobby Flay is a talented chef. He has a degree from the French Culinary Institute; has owned numerous restaurants; has been featured on multiple Food Network shows, including "Throwdown" and "Iron Chef America"; and is the author of 14 cookbooks (via Bobby Flay's website). From Mediterranean creations at Amalfi in Las Vegas, to filet mignon at Bobby Flay Steak Atlantic City in New Jersey, to classic burgers from Bobby's Burger Palace at locations up and down the East Coast, Flay's range of restaurants proves that the chef has the chops to create multiple types of cuisines and to do so successfully.
But Bobby Flay's career didn't have glamorous beginnings. He started as a busboy at New York City restaurant Joe Allen where his father was a partner. After being promoted to the kitchen, the owner was so impressed with Flay's skills, he offered to pay for him to go to culinary school (per his Food Network bio). Since graduating in 1984, Flay has progressively cultivated his cooking skills and is now able to pass on the wisdom he has learned to both experienced and newer generations of chefs.
Sharing wisdom chef-to-chef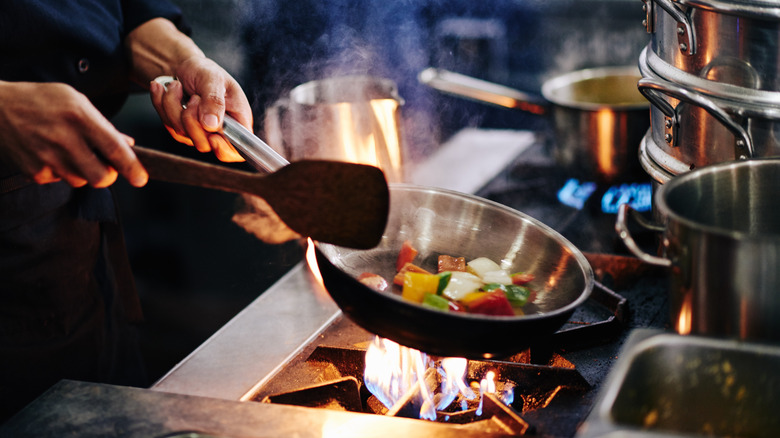 Shutterstock
In an interview with Tasting Table in 2016, Bobby Flay said he has a very "hands on" teaching style when it comes to training new professional chefs and cooks. "I'm never going to tell you how to do something — I'm going to show you," he said. His best advice for new chefs is to take their time and avoid shortcuts when it comes to preparing and plating dishes, especially when they are very busy and trying to keep up with demand.
"I'm a stickler for the fundamentals," he told Tasting Table. "A lot of times I will strip new cooks of their 'tricks' for getting food to the plate to make sure every step is taken to get it right."
Flay also has advice for those of us new to preparing meals at home. In an interview with Bon Appétit in 2014, he said, "Home cooks never let their pans get hot enough. If you don't see a wisp of smoke coming from the oil in your skillet, you'll never get a proper sear on that steak or fish."