Wendy's Fans Won't Want To Miss This Free Breakfast Deal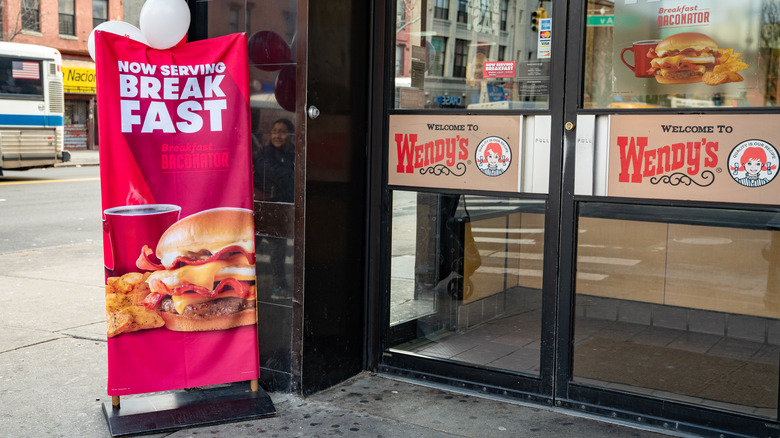 David Dee Delgado/Getty Images
Wendy's has picked up on the superstitions surrounding Friday the 13th and has decided to do something about it. "Walk under as many ladders as you like this Friday the 13th because Wendy's is making sure luck (and FREE* breakfast) is on your side," their press release exclaims on PR Newswire. The free breakfast consists of a choice between the Sausage, Egg, and Swiss Croissant and the Bacon, Egg, and Swiss Croissant. When something's free, a choice between two things nears utter decadence.
These free breakfasts are available on both the 13th and the 14th between 6:30 a.m. and 10:30 a.m. More importantly, no purchase is necessary. So, the food is really free for real. The only limitations are that you are allowed one sandwich per customer per visit, that you can't use it as part of a combo or deal, and that, as Wendy's explicitly states in the fine print, the Maple Bacon Chicken Croissant is not eligible. You really should run then, because supplies of free food rarely last.
Is Wendy's celebrating success?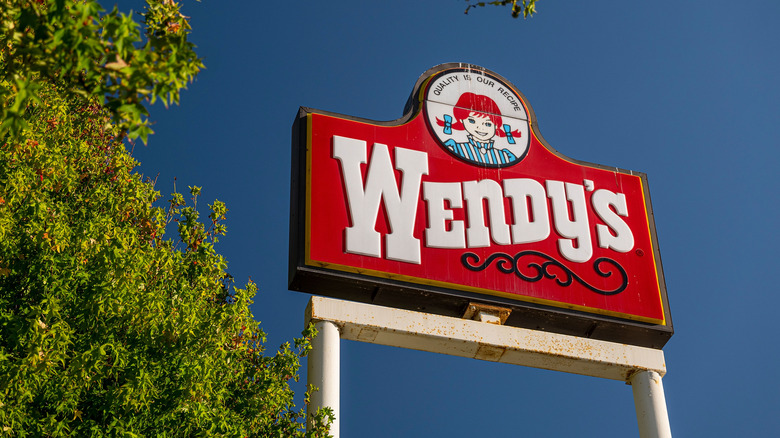 Bloomberg/Getty Images
While Wendy's may genuinely want to help people by giving their Friday the 13th a leg up, it is likely that the spurt of generosity was influenced by the successes the company has seen. On August 9, Nasdaq reported that as Wendy's faced the second quarter earnings call, they could report a growth of 50% over last year and revenues that have reached 14.4% higher. Nasdaq credits Wendy's breakfast offerings for these positive signs.
As the Food Institute writes, the fact that Wendy's breakfast could succeed so much is impressive when you consider that their breakfast relaunch occurred weeks before the global lockdowns. But, they continue, when you think about it, it makes sense as the advertisements meant that the breakfasts were fresh in people's minds when they looked for comfort foods to begin their new daily schedules.
Be that as that may, what matters at the moment is that this successful breakfast will have free items in a few days. The company wants to spread its good luck.