How Paris Hilton Started A Kitchen Fire While Filming The Simple Life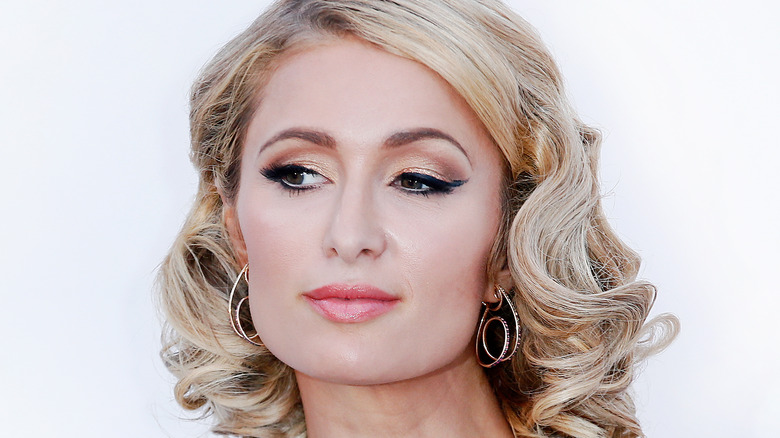 Shutterstock
Celebrity heiress Paris Hilton originally launched her career by intentionally perpetuating the image of ditzy, party-girl socialite on the hit "reality" television show "The Simple Life" alongside sidekick Nicole Richie where they took on mundane, normal people tasks. Nowadays, however, we all know much of that plot was a ruse designed to capture the attention of those viewers obsessed with the lifestyles of the rich and famous. The entrepreneur has since had a successful modeling career, created and released dozens of namesake perfumes over the years, and even recently launched a cooking series on Netflix, aptly titled "Cooking With Paris."
To promote the show, Hilton appeared in a video segment for Delish (see it on Twitter), where she plays a quick game of "Suck It Up" — basically "Never Have I Ever," but in which she must eat a sour candy any time she's guilty of the action on the card. Some of the challenges included "never have I ever said 'that's hot' while cooking," and "never have I ever had a favorite pet." 
Details of Paris Hilton's kitchen fire emerged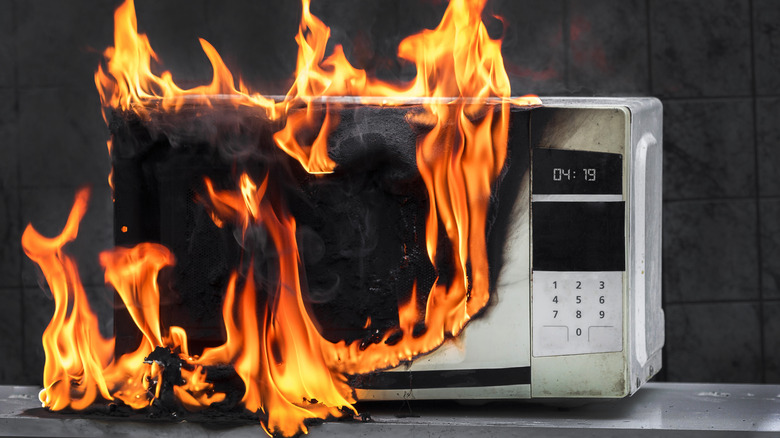 Shutterstock
When presented with the prompt, "never have I ever started a fire in the kitchen," Paris has a response that really shouldn't surprise anyone that ever watched "The Simple Life." In one episode, there was a kitchen fire that occurred during the filming of the show when Paris put "like, aluminum, or like a pot" into a microwave and turned it on. Most people know that metallic items and foils can't be put into a microwave because they will heat up too rapidly and catch on fire, as noted by The Kitchn.
Says Paris of the incident, "it was like sparking and like firing," but it didn't get out of control, luckily. Unfortunately for the heiress, she had to follow the revelation in the video confessional with ingesting a sour Airhead candy, which threw her for a loop. "Whoa, in the beginning I didn't think it was that sour and then it just happened," she says.
Here's hoping she learned her lesson about metals in microwaves in time for her cooking show, otherwise she could end up saying "that's hot," but not in a good way.