Cracker Barrel Just Gave These 2 Sides A Serious Upgrade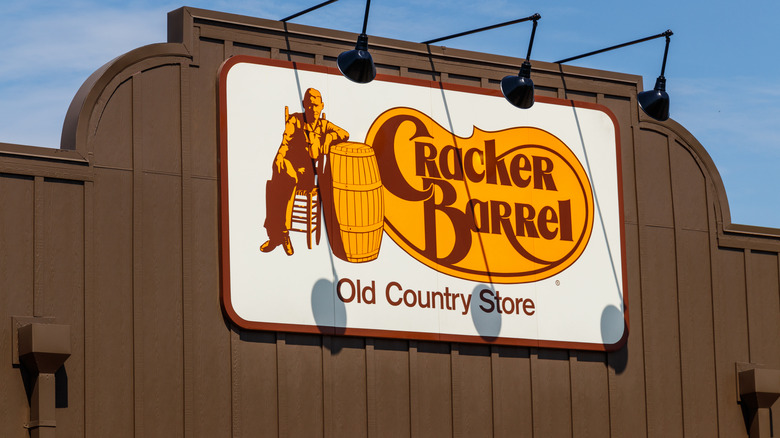 Shutterstock
As much as some of us might not be ready to accept it, we are already on the tail end of summer, and fall is fast approaching. However, while everyone may not quite be ready to trade in long days and warm weather for sweaters and crisp, cool air, the popular, family-friendly dining chain Cracker Barrel is more than prepared to welcome autumn with some upcoming changes to their fall menu. 
In anticipation of the seasonal transition, Cracker Barrel has just announced they will be updating their menu and adding two (sort of) new food items and two new beverages that are sure to hit the spot as the cooler weather approaches (per Delish). These two new dishes are sure to be a hit with bacon fans, especially those who don't want to limit their enjoyment of the meat to just breakfast.
These popular sides are getting a bacon upgrade
To celebrate the cooler, comfort food-inspiring season, Cracker Barrel will be adding a new Bacon Mac n' Cheese option to its side dish line up. This new-ish item is perfect for diners who want to enjoy the chain's classic, creamy, cheesy dish, with a little something extra on top. The new side will feature Cracker Barrel's classic Mac n' Cheese, topped with green onions, parsley, Parmesan cheese, and savory, crispy pieces of bacon.
Cracker Barrel will also be revamping another classic side, its Hashbrown Casserole, by adding (you guessed it) hickory smoked bacon, scrambled eggs, and Colby cheese to the signature dish (per Restaurant Business Online). The finishing touches of fried onions, diced tomatoes, and green onions will be added to transform this classic casserole into the hearty new breakfast offering, the Bacon n' Egg Hashbrown Casserole. This dish will also be served up with a side of buttermilk biscuits to complete the meal. According to Restaurant Business Online, both of the new bacon dishes are not seasonal items, but will remain on the menu permanently, much to the delight of bacon fans everywhere.
Upgraded sides aren't the only things coming to Cracker Barrel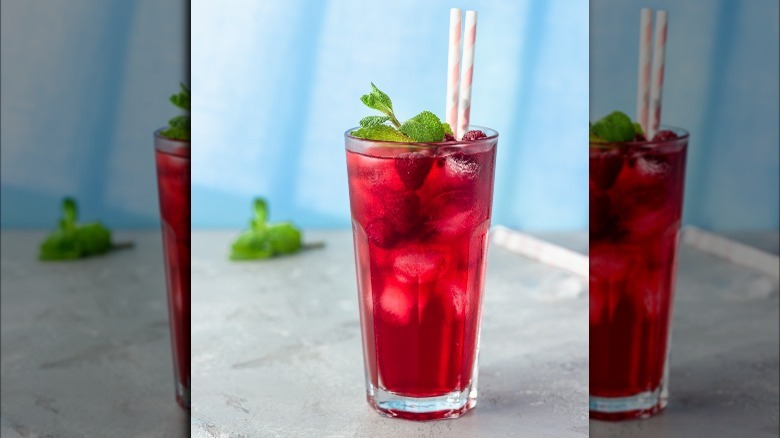 Shutterstock
Not only are Cracker Barrel fans going to see two new, permanent side dishes on the menu, the chain is also adding two limited-edition seasonal beverages to the mix. From now until November 29th, Cracker Barrel customers can indulge in a sweet and spicy Pumpkin Pie Latte or a refreshing Huckleberry tea (via Restaurant Business Online). The chain's Pumpkin Pie Latte is a blended coffee drink, flavored with sweet pumpkin and topped with whipped cream and a sprinkling of pumpkin pie spice. If pumpkin really isn't your thing, then you may enjoy Cracker Barrel's new Huckleberry Tea, which features freshly brewed iced tea flavored with a delicious blend of sweet, tangy wild berries.
Like the two bacon-enhanced sides, these new menu items are already available in both Cracker Barrel restaurants and to order online; so if you are already feeling fall vibes, you can get an early start on enjoying some of your favorite seasonal treats today.