J Balvin Fans Will Want To Know About This Exclusive Miller Lite Collab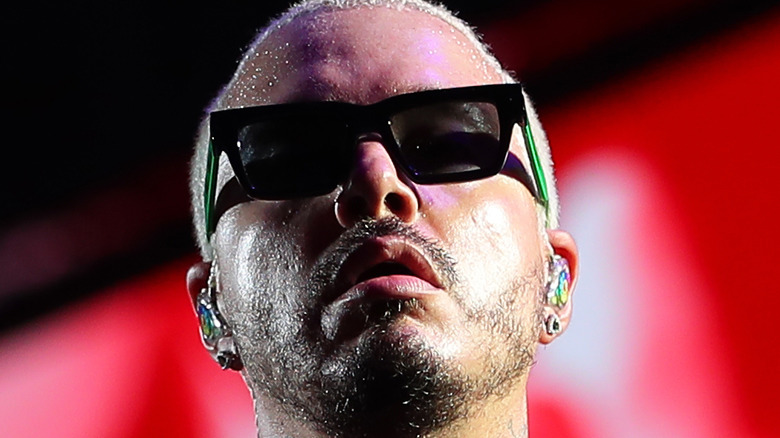 Omar Vega/Getty Images
The "prince of reggaeton," J Balvin, is teaming up with Miller Lite for an exciting new take on the Miller Lite brand. In a recent joint statement (via PR Newswire), the beer company and the Grammy-nominated Latin pop singer have announced the launch of "Es Jose Time," a multi-event promotional campaign in support of a new line of J Balvin-themed Miller Lite cans.
The limited-edition cans will feature Balvin-esque color schemes and imagery, a nod to the "Mi Gente" singer's "signature lightning bolt and neon aesthetic." Fans can get their hands on the exclusive merchandise through a recently launched raffle, the Miller Lite's Latin Music Sweepstakes, which runs from August 10 through to the end of the year. The giveaway is just one of several major events scheduled for "Es Jose Time." According to the press release, Balvin and Miller Lite have a number of surprises lined up for fans, including multiple merch drops and what sounds like a schedule of public appearances from Balvin, billed mysteriously as "unexpected" events.
Celebrating time with family and friends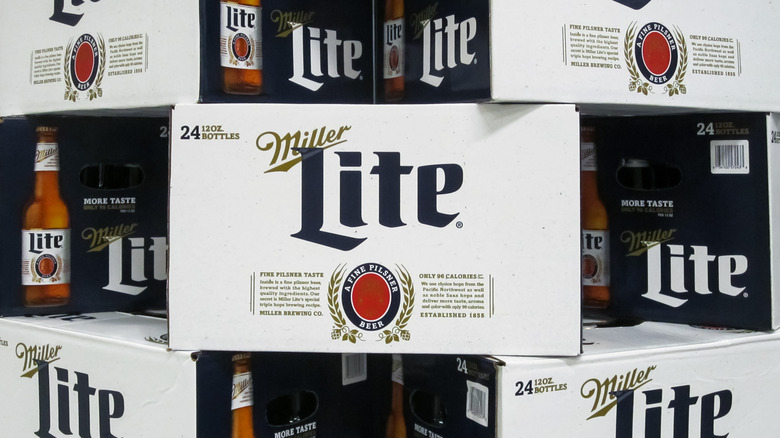 Shutterstock
Besides promoting Balvin and Miller Lite's co-branded merchandise, "Es Jose Time" will introduce J Balvin fans to a new side of the Latin pop singer, highlighting his love of time spent with friends and family. "What I love about my partnership with Miller Lite is how we are showing my human side," he said in the press release. "At the end of the day, I'm Jose, a guy who loves spending time with his close friends, and 'Es Jose Time' shows just that." Balvin and Miller Lite set the relaxed, personal tone for "Es Jose Time" right from the start, with a surprise visit from Balvin to a traditional bodega, where customers were treated to free cans of Balvin and Miller Lite's new beer (via YouTube).
More importantly, the promotional campaign seeks to highlight the importance of community. In support of locally-run corner stores, bodegas, and other Latino businesses, Miller Lite will be donating $50,000 to the Accion Opportunity Fund, a nonprofit serving small businesses, with a focus on a variety of social justice causes.