Target Fans Need To Know About These Limited-Time Fall Snacks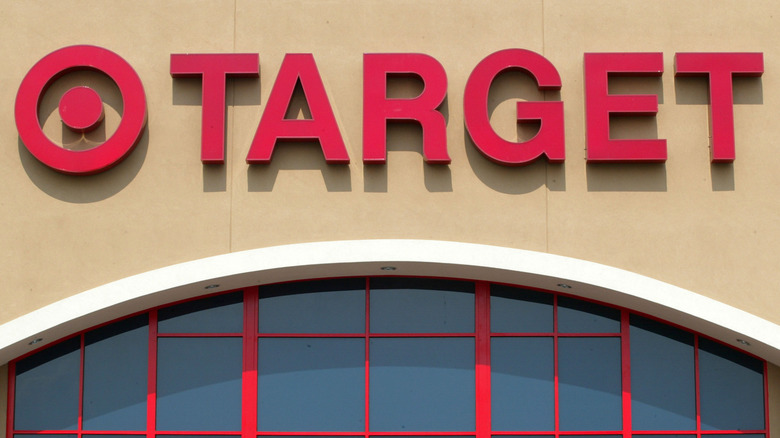 Alex Wong/Getty Images
Once upon a time, if you wanted groceries, your choices were to head on over to either your local, independently owned grocery store or one of a few major supermarkets. Over the years, however, groceries have become increasingly available at department stores such as Walmart and Target — so much so that both Walmart and Target are now considered to be among the largest food sellers in the U.S. (via CBS News). 
In fact, Bank of America Merrill analysts have deemed Walmart and Target the "best value" grocery stores among the top six nationwide grocers (Walmart, Target, Kroger, Publix, Sprouts Farmers Market, and Whole Foods). Although Walmart beat out Target by a few dollars worth of value (its sample basket cost $119.44 versus Target's $126.35), it was noted that packaged foods were found to be 3% cheaper than similar items at Walmart. Because these are the foods that tend to hide in the center aisles of the store, they can be easy to miss, CBS News noted. 
That brings us, of course, to the latest limited-time fall snacks that Target fans need to know about. All of them will be offered at very friendly prices, and to find most of them, you'll have to venture toward the center of the store. 
These limited-time Good & Gather fall snacks are available at Target right now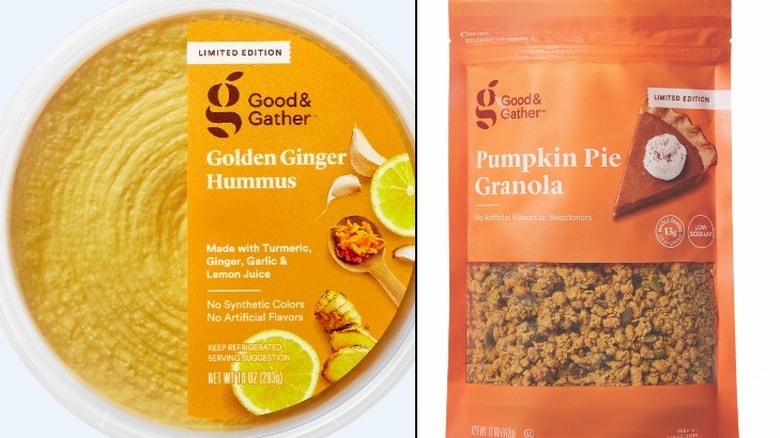 Mullen Low/Target
Asking a Target employee to go to the back to find an item that you couldn't find in the aisles might going to lead to disappointment. So, in addition to all of these clever Target food shopping hacks, we have this one to offer. Pay attention to Target's advertised limited offerings — not only do they tend to be fun and eclectic, but they also tend to be available precisely when Target promises they will be (and at prices that are even more reasonable than Target's regular pricing). To get in on these limited-supply fall snacks at Target, read on.
First off, three of the new items are available right now at most Target locations. These are the Good & Gather Golden Ginger Hummus ($2.99), the Good & Gather Pumpkin Pie Granola ($3.99), and the Good & Gather Apple Streusel Granola ($3.69). All three look amazing, but Target fans who have never tried ginger hummus need to get on this as soon as possible, as these items will be available only while supplies last. 
Target fans should keep an eye out for this broad selection of Favorite Day limited-time fall snacks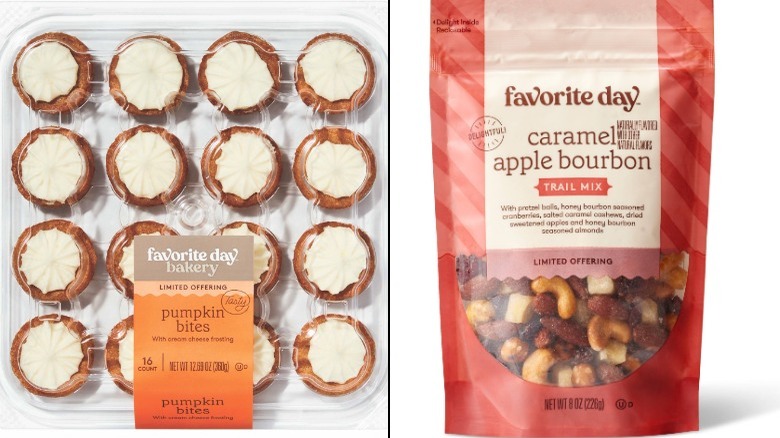 Mullen Low/Target
Although Target is already offering three of its limited time fall snacks (as noted above, the Good & Gather Golden Ginger Hummus, Pumpkin Pie Granola, and Apple Streusel Granola), several other of its limited-time fall snack items will be rolling into stores and online towards the end of August. All of these will be sold under the Favorite Day brand label, and they will include the two fall snack items pictured above: Pumpkin Bites with Cream Cheese Frosting ($6.99, and pictured above left) and Carmel Apple Bourbon Trail Mix ($3.69, and pictured above right). 
They will also include the following fall snack items, which are no less tempting: Apple Fudge Coated Pretzels ($3.99), Pumpkin White Chocolate Crisp Cookies ($3.69), Candy Corn Crunch Trail Mix ($3.69), Scarecrow Crunch ($3.69), the Favorite Day Pumpkin Cheesecake Sandwich Cookies ($3.69), and the Favorite Day Pumpkin Spice Madeleines ($3.99).
Again, all of the items discussed here are available only for a limited time and in limited supply at participating Target stores and online. So, mark your calendars, Target fans!