The Disturbing Connection Between Einstein Bros. Bagels And Nazi Germany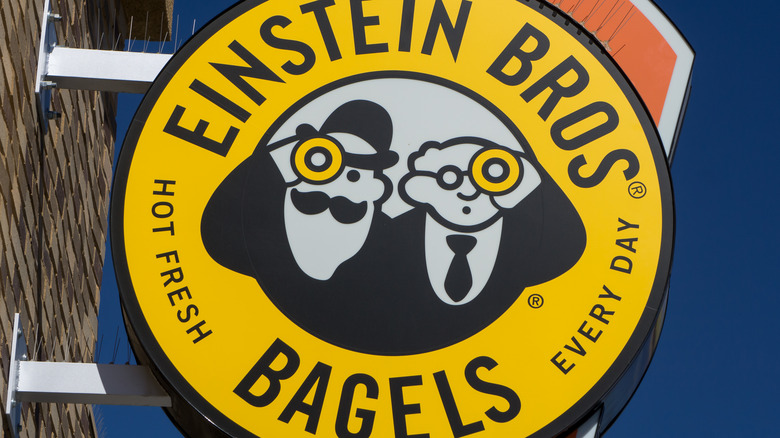 Shutterstock
In the time of rising social and ethical consumerism, a Nazi-based history makes a hard bite to swallow. It's for this reason that some people are setting down the bagel from Einstein Bros. The German tabloid Bild made headlines in 2019 when it reported that Albert Reimann Sr. and Albert Reimann Jr. "had significant links to the Third Reich" (via Washington Post). The Reimann family are major backers of the bagel giant's parent company, JAB holdings. The Reimanns are accused of using forced labor from French and Russian prisoners of war to create food chemicals during World War II. The two were also reportedly avowed backers of Adolf Hitler and helped finance the paramilitary SS force as early as 1933 (via CBS News).
Rather than deny these facts, the company has been open about the allegations and acknowledges that this is not a history for which they are proud.
"It is all correct," family spokesman Peter Harf, a managing partner of JAB Holdings, told Bild via Washington Post. "Reimann Senior and Reimann Junior were guilty. The two men have passed away, but they actually belonged in prison." The Reimann's died in 1954 and 1984, respectively.
JAB Holdings' sordid history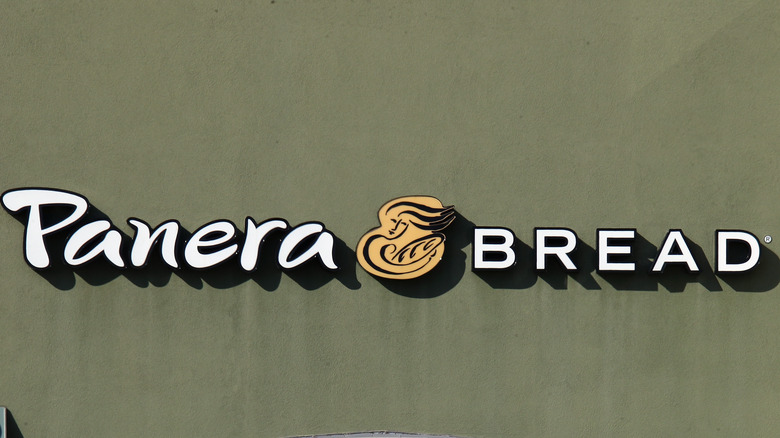 Bruce Bennett/Getty Images
If the history of Einstein Bros Bagel's founders leaves a bad taste in your mouth, you may want to direct your ire to the larger ownership of this organization, JAB Holdings, which also owns Panera Bread and Krispy Kreme (via CBS). JAB also owns Pret A Manger, Noah's New York Bagels, and Manhattan Bagels. In addition, the company has investments in Peet's Coffee, Keurig Green Mountain, and Dr Pepper-Snapple (via Washington Post). That makes the company a significant player in the food world and difficult to avoid for the concerned consumer. 
Yet while the basis of the company is objectionable, it should be noted that the current management does not support nor condone the past practices. The Reimann heirs have a mixed history with family members who were Nazis as well as family who has died in the Holocaust, and has since worked through the Alfred Landecker Foundation to right the wrongs of the Reimann past. The group has identified 838 of the forced factory workers as of 2020, with intent to provide for these victims' heirs and has already donated 5 million euros to the Claims Conference working toward reparations from the same time period of Nazi violence to Jewish victims (via Jewish Virtual Library).
It's clear that the JAB group and associated families are now moving in the direction of accountability, but will that be enough for today's social conscious consumer to overcome the past? Time will tell