Panda Express Announced A Crispy New Addition To Its Menu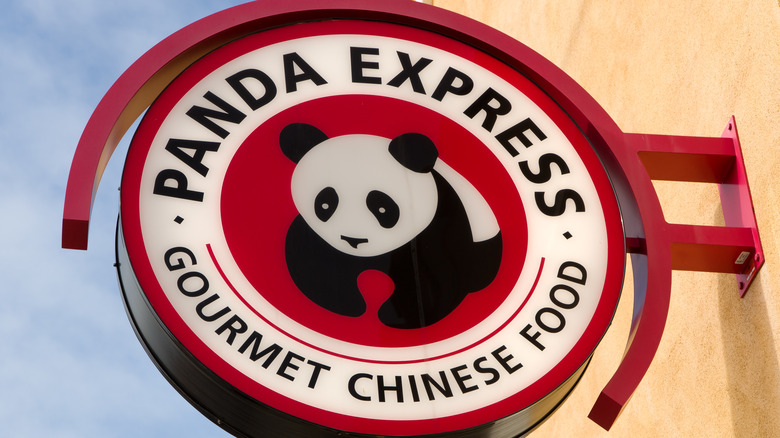 Shutterstock
Panda Express is a hugely successful group of restaurants, created and established by an immigrant who came to the U.S. in 1972. The recipes were inspired by him and sparked the eventual opening of over 2,200 restaurants throughout the U.S. And although they are steeped in tradition, their menu items have never shied away from trying new things.
While they have always had menu items that catered to vegans, this year Panda Express announced a new vegan menu, sparked from the idea of a plant-based orange chicken recipe. According to VegNews, the vegan orange chicken utilizing Beyond meat (above) is going to be a game-changer, as the "partnership perfectly brings together Panda's expertise in American Chinese recipes and Beyond Meat's category-leading plant-based protein knowledge to create a fresh new take on a classic favorite." And on the heels of that announcement, they've recently announced another new menu addition, although slightly less veg-forward.
Here comes the crisp
While their Orange Chicken may be the most popular item on their menu, there is a new chicken in town coming to fight for the title. This week, Panda Express announced the arrival of their Crispy Almond Chicken Breast (above), which will make its way to stores as soon as August 16. As Chewboom reports, the new dish "features crispy, crunchy chicken coated in the chain's signature rice-puffed breading and tossed with almonds in a garlic soy sauce." 
And as an added bonus, Thrillist found that Panda Express is having a special for those who try the new taste: "Beginning August 16, customers can order Crispy Almond Chicken Breast as part of a two-item plate and use the code "CRUNCHTIME" to get $3 off their next order." With so many new releases to their menu, one has to wonder whether there are even bigger menu expansion plans in Panda's future. Only time will tell.