Eddie Jackson Shares His Best Brisket Hack - Exclusive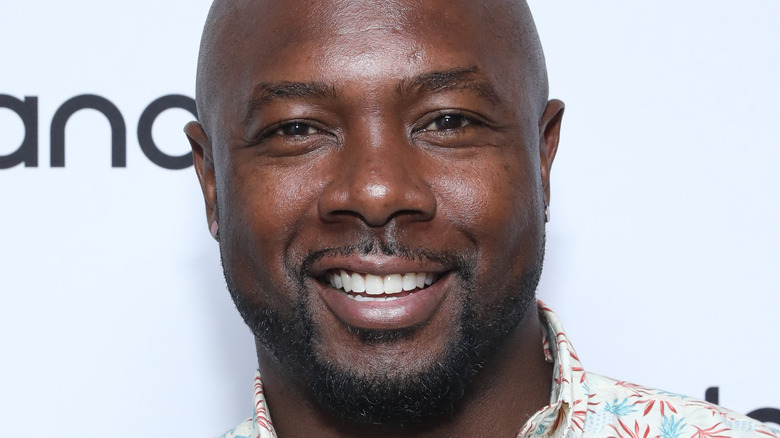 Robin Marchant/Getty Images
Football season is right around the corner, which means it's time to start planning those game day menus. If you're tasked with preparing that all-important football feast, it's best to plan ahead. The last thing you want is to be stuck in the kitchen or sweating over a grill and miss out on the festivities.
There is no better person to offer tailgating and homegating tips and tricks than barbecue expert Eddie Jackson. The Food Network Star and former NFL player literally wrote the book on "Game-Day Eats" which features 100 winning recipes (via HarperCollins). During an exclusive interview with Mashed, Jackson offered his favorite tailgate and homegate shortcut for preparing brisket which, no surprise, is a staple for the "BBQ Brawl" captain and Chief Recipe Officer for Beef Loving Texans.
Jackson revealed that he prefers to tackle brisket cooking duties several days in advance of game day. "If we're going to tailgate or homegate on a Saturday, I'll actually cook it up on Thursday, and just kind of wrap it in foil or with a little bit of butcher's paper," he said.
Simply store the cooked brisket in the fridge and take it out before your tailgate or homegate. "Just literally reheat it in your smoker, which will only take about 45 minutes to an hour," Jackson suggested.
Eddie Jackson explains the versatility of brisket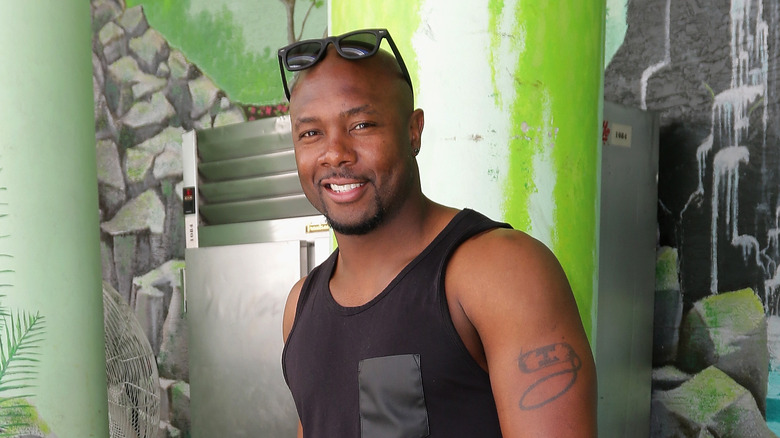 John Parra/Getty Images
Eddie Jackson also shared his brisket preparation tips, starting with the all-important dry rub, which he prefers to keep very simple. "My brisket rub is three to one: Three parts coarse black pepper, one part kosher salt," he said. When it comes to the cook, Jackson noted, "I smoke over oak wood at 275 degrees until an internal temp of 170-175 degrees then wrap it and place it back on [the] smoker until I reach 205 degrees internal temp."
As for timing, Jackson generally goes an hour per pound though he acknowledged "every brisket is different." If you're planning on enjoying the brisket right away, keep in mind that your slab of beef should rest at least an hour before you start slicing.
Jackson highlighted that a major benefit of going the brisket route is its versatility beyond simply slicing and serving, including making sandwiches or nachos with chopped brisket or shredding the beef and stuffing it into potatoes.
"Outside of that," Jackson said, "I often make tacos with brisket, braising it in dried pepper paste like ancho and bock beer until it shreds."
Watch Eddie Jackson on the latest season of Food Network's "BBQ Brawl." And be sure to click over to Beef Love Texans for some bovine-centric recipes courtesy of Eddie Jackson.