Roy Rogers Resurrects A Spicy Item And Debuts A Fruity Addition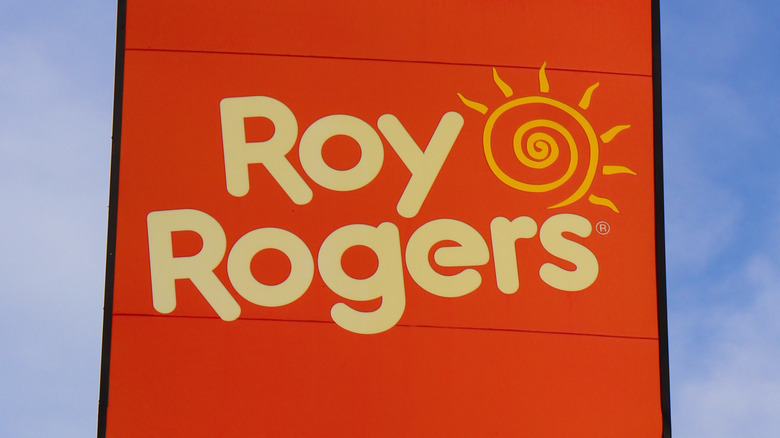 Shutterstock
There are a couple of changes coming to the menu at Roy Rogers that will excite fans of the fast food chain and new visitors to the restaurant alike.
The restaurant chain is known for its "Triple Threat" of three popular main dishes, including USDA choice top round roast beef, delicious fried chicken that is hand-breaded, and hamburgers that compete with the best of the fast food industry. The chain consists of 22 company-owned restaurants and 24 franchise restaurants in six states across the country. The restaurant also prides itself on its Fixins Bar, where customers can customize their meal with various fresh produce and condiment items (via Restaurant News).
The menu changes will delight returning customers, as well as newcomers, with an incredibly popular item returning and a brand new creamy and sweet offering making its debut. Find out all the details about the new Roy Rogers menu changes below.
The exciting new menu items at Roy Rogers
Roy Rogers is bringing back their fan-favorite Dynamite Burger. "Our guests have been enthusiastically asking that we bring back the Dynamite Burger, and we were happy to do so ... After previous success with the Dynamite Burger last year, we knew our customers deserved more time with this unique menu item.," said Mark Jenkins, Senior Director of Marketing at Roy Rogers (via Restaurant News). The Dynamite Burger comes with a quarter-pound burger, pepper jack cheese, bacon, chipotle ranch sauce, and two Jalapeño Poppers. The Jalapeño Poppers can also be ordered as a five-piece or eight-piece side item for an extra spicy kick to your meal.
In addition to the returning Dynamite Burger, Roy Rogers will add a Fruit Parfait to the menu for the first time. This item is being offered as a healthy breakfast or snack option. The Fruit Parfait comes with strawberries, blueberries, and vanilla Yoplait yogurt topped with oats and honey granola (via Chew Boom). 
Both of these offerings sound absolutely delicious and are sure to appeal to an array of cravings. We are excited to stop in our local Roy Rogers and indulge as soon as we can!