Local Bounti CEO Wants To Drastically Change How Your Lettuce Is Produced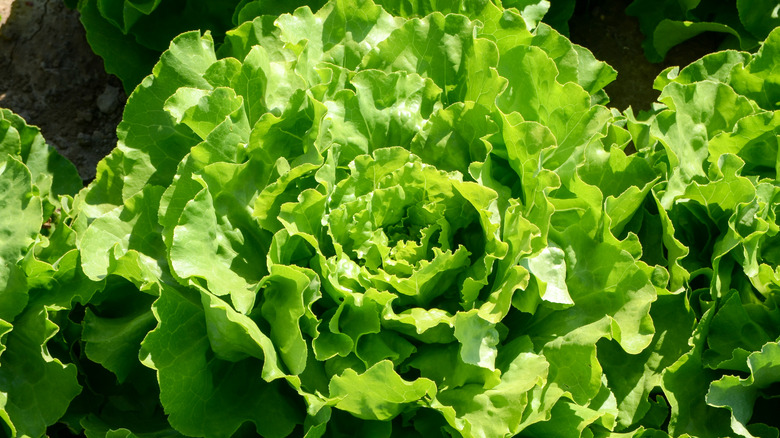 Shutterstock
When some people think of salad, it can be as simple as grabbing a bag from the shelf. Although convenient, the flavor can be boring and bland. From wilting leaves to lacking freshness, the truth is that people are craving flavor, not just another bite to fill an emptiness. Although access to a farmers market might be ideal, not all locales offer that option. From growing seasons to space, farms do not just sprout from the side of the road. Local Bounti looks to plow forward with an innovative conversation on how greens are grown for the better.
Wanting to be that disruptor in the food industry, Local Bounti looks to change "the way food is grown and re-imagining the Farm of the Future" (per the company's website). While this statement is emphatic, the reality is that the agricultural company seeks to make a difference one lettuce plant at a time. By using its "smart, indoor controlled environment," the brand has not only found a way to innovate a cultivation process that uses less water, but is also "free from herbicides or pesticides."
As Local Bounti CEO, Craig Hulbert, told People, he believes that this technology-driven method will "help people all over the world have a more reliable food-supply system." Whether this future of farming takes root remains to be seen, but the seed has been sowed for a more flavorful conversation on food, farming, and the future.
How Local Bounti is growing a new conversation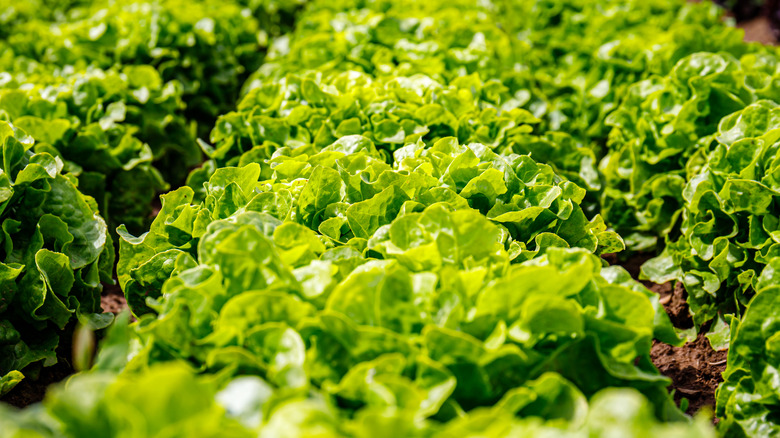 Shutterstock
Nestled in some Montana greenhouses are a bounty of leafy greens. That perfectly controlled environment is more than just an interesting science experiment. For Local Bounti's CEO Craig Hulbert, "that ability to grow long-lasting vegetables in their harvest state regardless of climate might just be the key to our ever-growing, international food scarcity crisis" (per People). Although that goal might sound lofty, the concept of creating protected, year-round growing areas for safe food seems to be disrupting the food conversation for the better. As this model is put to the test, it might seem more plausible to follow that mantra of "eat fresh."
As the company looks to expand this "indoor farm model," "controlled environment agriculture" changes what the farm-fresh food label can be (per Local Bounti's website). Although many consider seasonal vegetables from local farmers markets as the peak of flavor and freshness, it doesn't have to be the only food in the basket. If a company can grow fresh food, with proven techniques and without additional additives, many people may support this concept.
Beyond the growth of the organic and local market, this concept has tremendous potential. Even more promising is that the freshness of food-to-table enhances the flavor, which can be a bigger draw for any cook. While Local Bounti might be on the cusp of a food revolution, it might also be the sprout of a new food concept. The backyard might not have a garden, but the journey to that greenhouse might not be too far over the woods.