The Real Reason Jay Cutler Will No Longer Appear In Uber Eats Ads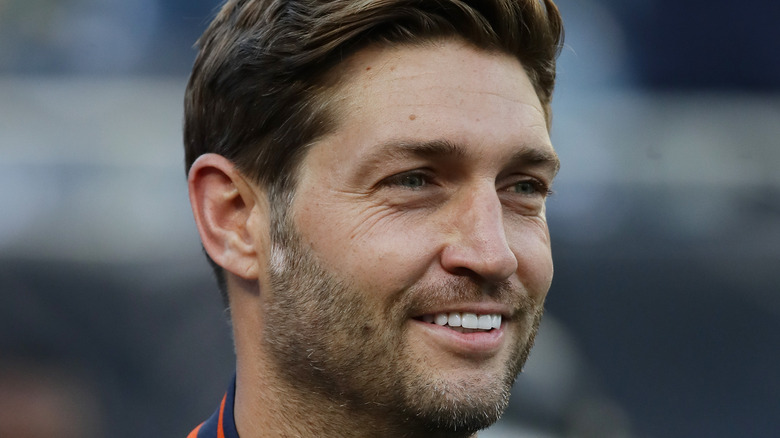 Jonathan Daniel/Getty Images
Former NFL quarterback and reality star, Jay Cutler, has seemingly had a messy split with Uber Eats over comments he's made about wearing masks during the pandemic. Cutler is primarily known for playing for the Chicago Bears and his high-profile romance with "Laguna Beach" star Kristin Cavallari. The pair even starred on a show together called "Very Cavallari" that documented their personal life, as well as her jewelry company. The couple have since called it quits and pulled the plug on their series, which left the football star open to taking on new opportunities.
However, it appears that statements he's recently made about not wanting his children's schools to mandate mask-wearing in Williamson County, Tennessee, have left the food delivery company wanting to move in a different direction. "Lost a commercial with Uber eats partnering with the NFL," Cutler wrote on Twitter. "Was going to film in LA, 'views aren't aligned.' Guess they don't like future School board members. Frees up my weekend."
Uber Eats responds to Jay Cutler being cut from its commercial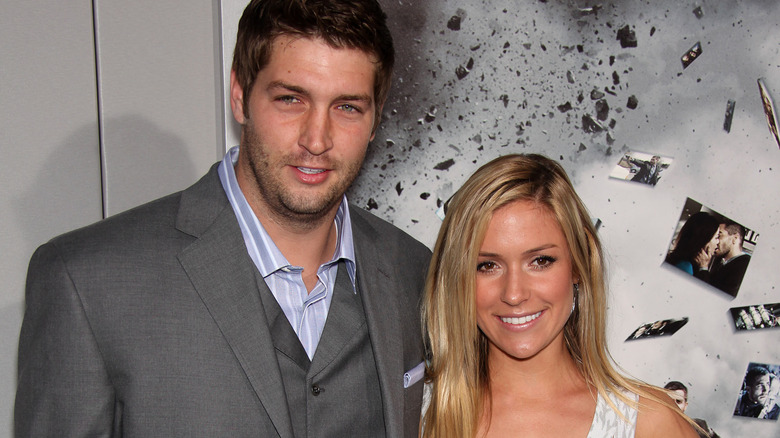 DFree/Shutterstock
The brand provided a statement to NBC News about the footballer being axed from the advertisement that said, "We are proud of all the work Uber has done over the last year to help get as many people vaccinated as possible. As such, we prefer to partner with those who support that work." It appears that Cutler is doubling down on his stance and wrote on Twitter that he's doing school board research and planning a 2024 campaign in his children's district. His followers were quick to respond to the news and seemed to be split on whether it was a good idea or not.
One wrote, "Please do! We need common sense!" Another added, "The Youth of Williamson County will be well served with you at the helm!" But not everyone was sold on the idea of the former reality star running. "Please take this seriously, do not be a one issue candidate," a Twitter user wrote. "I am a 6 year school board member and it takes time, commitment, and patience...and a love for kids." A different user asked, "You couldn't figure out how to play football, you think you can actually figure out how to ensure the safety and education of kids?" Cutler later Tweeted that he was currently gathering the 100 signatures on a petition that he needed, so he could officially run.