Here's What Kristin Cavallari Really Eats In A Day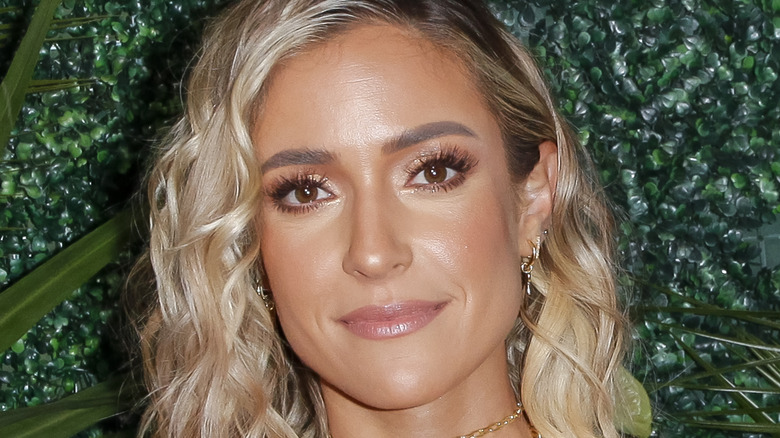 Tibrina Hobson/Getty Images
Ever wondered what a former reality TV star turned CEO and mother of three eats in a day? Kristin Cavallari, known for her reality roles in Laguna Beach and The Hills in the mid-2000's and, more recently, Very Cavallari (via IMDb), has a thing for donuts and dark chocolate, Insider reports. Most of the time, though, she's eating vegetable-forward meals that are free of gluten and refined sugar, many of which can be found in her 2020 cookbook, True Comfort.
Cavallari's mornings begin with her favorite meal of the day, she told Insider. On busy weekdays, the founder and CEO of Uncommon James and Little James Clothing often makes a smoothie, overnight oats, or a quick egg bowl with spinach and goat cheese. When she has more time, it's something more celebratory, like a lox bagel-less breakfast bowl. Lunch is often a big salad or last night's leftovers, while dinner is something that both she and her kids can enjoy, like her crock pot lasagna or protein with vegetables and pasta or brown rice. Between meals, she'll snack on apples with nut butter, trail mix, kale chips, and raw vegetables or crackers with hummus or dairy-free cream cheese. She also loves a piece of Hu Kitchen's cashew butter and raspberry chocolate bar before bed.
How to eat like Kristin Cavallari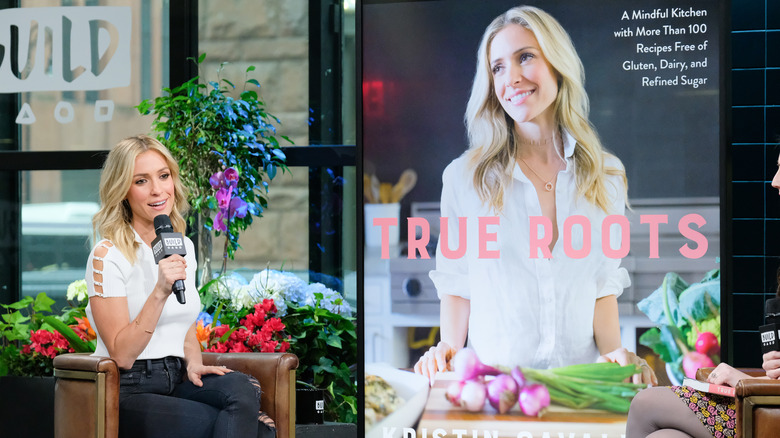 Matthew Eisman/Getty Images
If you want to try cooking a la Cavallari, you can read up on her food philosophies in all three of her New York Times bestselling books. In her first, Balancing in Heels, Cavallari reveals that she spent much of her reality-show days counting calories and restricting her intake of certain foods (via Delish). She now has a different approach to diet, focusing on where her food comes from rather than how many calories or grams of fat it contains.
Cavallari's first cookbook, True Roots, is all about the CEO's "clean and toxic-free" diet, which embraces organic produce, wild-caught fish, and grass-fed beef and avoids white sugar, white flour, and anything processed. The more recent True Comfort stands by these ideas, but includes more recipes for family meals and cozy-weather occasions, like apple-pecan Dutch babies, Nashville hot chicken salad, oat-crust chicken pot pie, and orange olive oil cake (via Penguin Random House). You can find more than 100 other delicious recipes in her book or online.