Read This If You Recently Bought Sushi At Whole Foods Or Target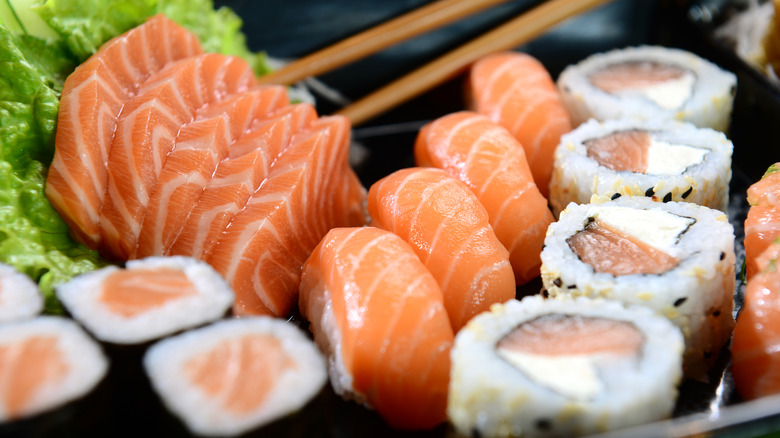 Marcelo_Krelling/Shutterstock
Shoppers who have recently purchased frozen shrimp or packaged sushi from Whole Foods or Target locations in California should take a close look at their products following a recent extended recall on frozen and packaged seafood items that were sold at these retail locations. 
On June 25, Avanti Frozen Foods Pvt. Ltd, issued the first recall on frozen cooked, peeled, and deveined shrimp sold in various sizes, over fears the product may have been contaminated with Salmonella, per the FDA. These items were distributed between late December 2020 to late February 2021. Six Salmonella-related illnesses were reported in connection with these cooked frozen shrimp products, which included Censea, Hannaford, Open Acres, Waterfront Bistro, Chicken of the Sea, Honest Catch, CWNO, 365, and Meijer brands. As of August 14, this recall has been expanded to include Mai Franchising Inc. and Genji Pacific LLC's packaged sushi products, after more illnesses have been reported by the FDA in connection with the seafood.
Packaged sushi distributed to Whole Foods and Target stores in California may be contaminated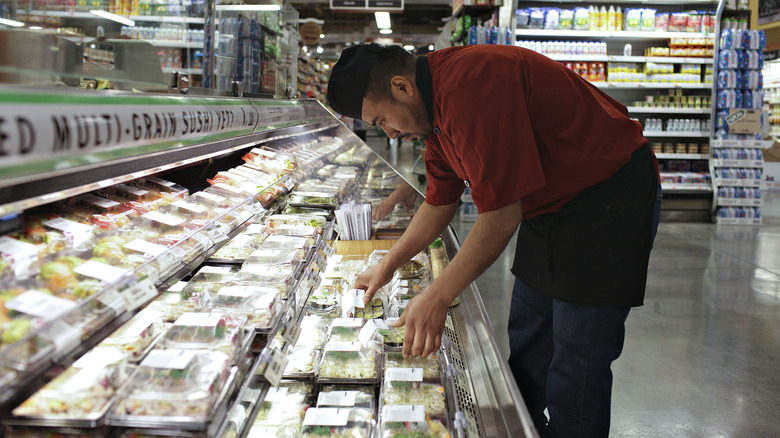 Bloomberg/Getty Images
Genji Pacific LLC has recalled 1,490 packs of frozens sushi that had been distributed and sold at Whole Food Markets throughout California, as Delish reported. Potentially contaminated items include their shrimp tempura rolls, rainbow sushi, shrimp poke bowls, California rolls, and other products. Recalled items have all been packaged in clear lid containers and marked with the "Hand-Crafted date" of 8/12/2021 and 8/13/2021 and "Best By Date" of 08/13/2021 and 08/14/2021, according to the FDA.
Mai Franchising Inc. has also issued a recall of over 100 packages of shrimp tempura, nigiri, shrimp mango rolls, scorpion rolls, and variety packs that were sold at Mai Sushi counters inside New Leaf Community Market stores in northern California, per the FDA. Additionally, they recalled 67 packs of 12-piece shrimp tempura, which were distributed and sold at Target locations. These products were also packaged in clear lidded containers and can be identified by a "Hand-Crafted" date of 8/12/2021 and 8/13/2021 and a "Best By Date'" of 8/13/2021 and 8/14/2021. Anyone who may have purchased any one of these potentially contaminated seafood products should throw them away immediately, or return them to the company for a full refund.