How A Ben Affleck Impersonator Trolled Alex Rodriguez With Pizza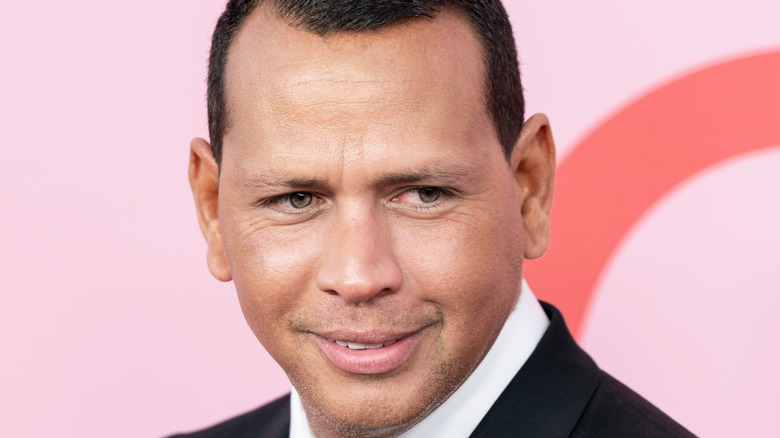 lev radin/Shutterstock
For those that haven't been paying attention, one of the biggest pop culture topics over the past few months has been Jennifer Lopez's relationship status. From the moment she and Alex Rodriguez announced their breakup in April 2021, fans of the former power couple have been following their every move in their new lives apart from one another (via Elle). But one person must have been paying more attention than almost anyone else.
According to TMZ, someone decided to give their name as "Ben Afflec" and order nearly $150 worth of pizza to A-Rod's rented home in the Hamptons just after J.Lo had reunited with her former flame. The Ben Affleck impersonator had to have done some digging to know A-Rod's correct address to have the pizzas shipped there from Floridian pizza chain Bulls Bears and Squares. That's dedication to pranking a celebrity without a doubt, but there was one more odd detail. The person who placed the order only asked for chicken as a topping.
Confused? So is everyone else.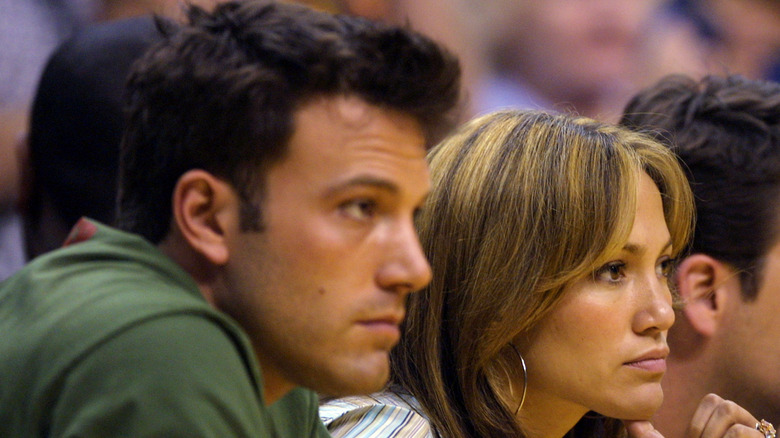 Joe Llano/Getty Images
According to TMZ, the person that is trolling Rodriguez made the strange choice not to include a note with the delivery. So, when the pizzas made it all the way to the Hamptons, there was no explanation. All the order presumably included were Chicago stuffed jalapeño ranch chicken deep dish pizzas. Without a note, neither A-Rod nor anyone else who has heard the story can figure out just what the troll meant by the chicken pizzas. It seems this anonymous prankster thinks Rodriguez is afraid of something, but no one quite knows what.
It isn't even clear if A-Rod was around when the pizzas were delivered. Maybe more details from the unusual encounter will surface. Otherwise, everyone will just have to draw their own conclusions. And at least someone got some free pizza out of the deal. Hopefully, the next time a celebrity is trolled with random pizzas, a note will be included.