The UK's New Monopoly-Themed Restaurant Is Turning Heads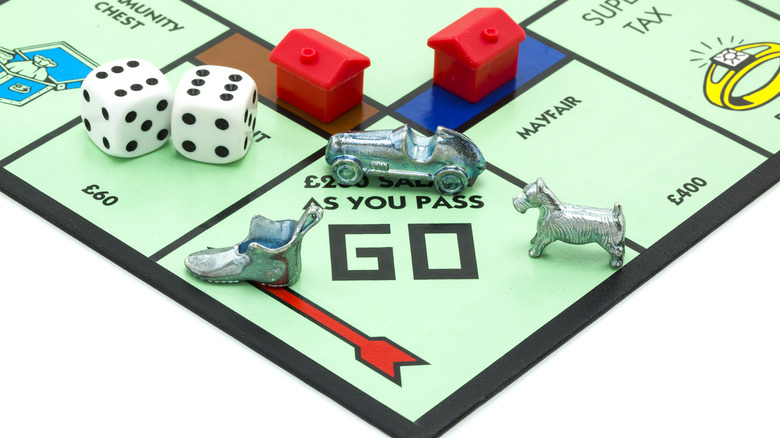 urbanbuzz/Shutterstock
Roll the proverbial dice and make a beeline for The Top Hat. London's much-anticipated Monopoly-themed restaurant opened this month, and you don't have to be a money bag-toting highbrow to join in the fun. According to Food & Wine, the 70-seat dining venue features seating upholstered with fabrics reclaimed from trains on London's Piccadilly and Northern Underground rail lines (a nod to two of the four trains stations showcased on the London-centric version of the iconic board game). 
The bright red color denoting hotel properties on the game board also inspired the color choice for the booths in the 40-seat bar. Items on the small plate menu, designed for sharing, include a London charcuterie platter with house pickles priced at 16 British pounds (about $22), miniature fish and chips with tartar sauce priced at 8.50 British pounds (about $12.50), and Wye Valley lamb skewers with minted lamb jus priced at 7.50 British pounds (about $10.50).
Located in London's West End, The Top Hat offers a cocktail menu with an interesting take on classic libations, according to Evening Standard. Time-honored beverages like martinis, daiquiris, and Old Fashioned standards arrive with whimsical garnishes, like a £50 bill made from sugar that's attached to the rim of the glass. The Winston Churchill-inspired Whitehall drink also comes with its own smoking cigar (though The Handbook points out it's really just a cinnamon stick).
The dining experience is rich, like the game itself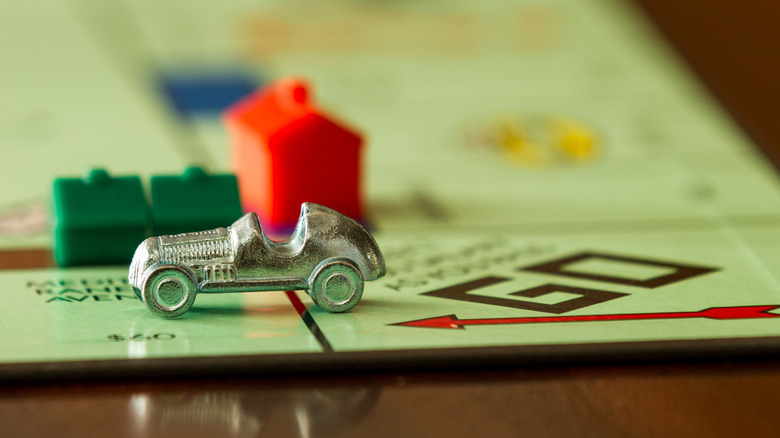 txking/Shutterstock
The Handbook reports The Top Hat dining experience is far less kitschy than you may expect. Despite the restaurant's Monopoly-inspired theme, the décor is reasonably subtle. For example, images of top hats are expertly worked into the custom wallpaper design. On the other hand, fans who can't get enough of the game can request a deck of Monopoly Deal, a card-based version of the board game that's easy to play at the table. The deck includes a "Take a Chance" card that encourages the cardholder to leave their next drink order to the bartender's whim.
And if that's not enough Monopoly for one sitting, The Top Hat is located in the same building as Monopoly Lifesized, an immersive game experience based on the board game, according to Evening Standard. Each game lasts about 75 minutes during which players pass through a series of property squares represented by rooms with designated tasks designed to present physical and intellectual challenges. To offset monopoly monotony, there are three versions of the game — Classic, The Vault, and City — in addition to a junior board.
Parker Brothers debuted Monopoly in 1935, according to Food & Wine. The original version featured street names and landmarks from Atlantic City, New Jersey. A subsequent version introduced shortly thereafter swapped London places for Atlantic City locations, giving this new restaurant its inspiration.