This Is Duff Goldman's Favorite Deep Dish Pizza Restaurant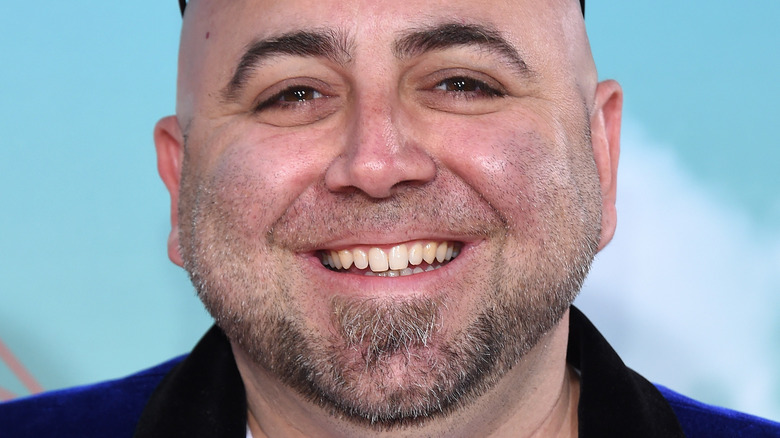 DFree/Shutterstock
Duff Goldman always seems to have a smile on his face and the celebrity baker does have a lot to be happy about. This year, the "Ace of Cakes" star welcomed his baby girl Josephine to the world, and ever since, his daughter has become the star of his social media. Goldman took to Instagram, announcing baby Goldman's birth back in February, saying, "I have no words to describe this blessing. @johnnapgoldman and I made a baby! Her name is Josephine and she is the most beautiful thing I've ever seen in the whole world." 
You know that the cake master cant wait to introduce his newborn daughter to his favorite deep dish pizza restaurant. It shouldn't surprise fans to learn Goldman's preferred deep dish pizza spot lies in the center of Chicago, the city known for this iconic style of pie. According to Food Network, Goldman's favorite deep dish pizza restaurant has made a name for itself serving up some unique pizzas and definitely deserves a visit if you ever find yourself in the Windy City.
Goldman's number one Chicago pizzeria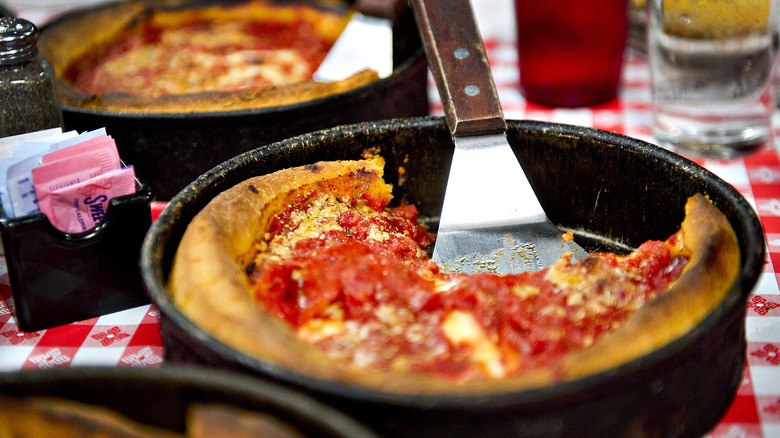 Bloomberg/Getty Images
According to Food Network, Goldman revealed that he is a huge fan of Gino's East in Chicago. He is in good company – Mila Kunis, Kathryn Hahn, and Kristen Bell also like to chow down at this Chicago pizza joint (via The Travel). When Goldman dines at Gino's, he loves ordering their meat-centric Sausage Patty-Style Pizza, a pie that makes the cake star's taste buds go into overdrive. 
Goldman describes the iconic Sausage Patty-Style Pizza's primary ingredient, a 12-ounce ball of Gino's Italian sausage, as "the Frankenstein of meat." This ball of sausage gets flattened out and placed on top of Gino's golden crust. Mozzarella and tomato sauce then get piled on top to create this signature pizza. The pizza's preparation style ensures diners will be chomping down on sausage with every bite, making it an instant classic. Gino's East's website shares that they have been creating their signature pies since 1966, making them a true icon in the local restaurant scene. With this much history, it just makes sense why Goldman likes Gino's East and their signature deep dish pizzas so much.