The Real Meaning Behind Acqua Pazza, According To Giada De Laurentiis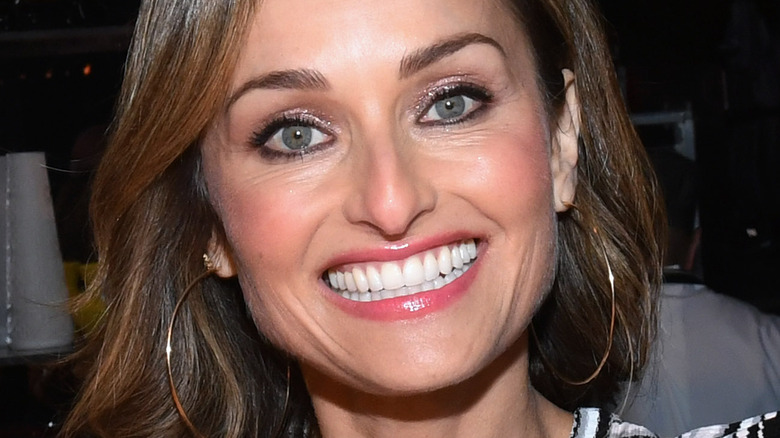 Ethan Miller/Getty Images
Nothing exudes Neapolitan-style cuisine like pesce all'acqua pazza. Described by Taste Atlas as one of the most "sought after" meals in the Italian coastal regions, this seafood dish traditionally consists of a poached fish with heaps of flavorful, herbaceous broth ladled on top. Judging from its appearance, it's the kind of dish you can serve to family or use to impress a date with. And, if we're being totally honest, it's also really fun to say out loud. 
But have you ever wondered what 'acqua pazza' really means? It turns out celebrity chef Giada De Laurentiis has the answer. The "Giada at Home" star is always eager to share with audiences her knowledge of how to pronounce Italian foods correctly (i.e. calzone has three syllables!), as well as information about their background. After sharing a recipe for the iconic Italian dish on her blog Giadzy, the chef took to Twitter to briefly explain to followers what 'acqua pazza' really means. 
Aqua pazza derives its name from its cooking style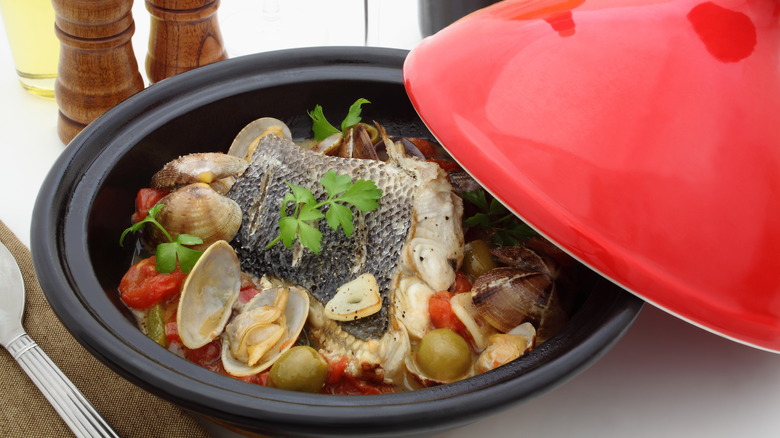 hungryworks/Shutterstock
In Italian cuisine, the name of a dish can announce its flavor, recipe, history, and its cultural significance. "Cacio e pepe" is literally "cheese and pepper." Cacciatore is a nod to the Renaissance-era Italian hunters who traditionally ate the dish during long days out to the woods. Meanwhile, "Pasta alla norma" is named after a famous opera (via La Cucina Italiana). So, naturally, it makes sense that acqua pazza has its own fun name origin story, too. According to Giada De Laurentiis, the phrase "aqua pazza" literally translates to "crazy water." (Add the words "pesce alla" before it and you have "fish in crazy water.")
Now, that brings us to another question: What is it exactly that makes the water so crazy? It turns out it has to do with the ingredients. Per the celebrity chef, the name calls attention to the unique combination of "bold spices and flavors" in the sauce. Traditionally, this includes parsley, garlic, tomatoes, white wine, and capers. The blog Summer in Italy confirms this, and adds the name may be owed to Italian fishermen of centuries past, who would prepare their fresh catch right on their boats with salty sea water and other seasonings they had on hand. And one can only imagine that making sea water taste good probably required adding a lot of spice! 
Today, the recipe for acqua pazza has been adapted into many different variations, though most recipes, like the one on De Laurentiis' blog, stay true to keeping those key herbaceous Italian flavors in there.