Sean Evans Shared How Hot Ones Guests Are Chosen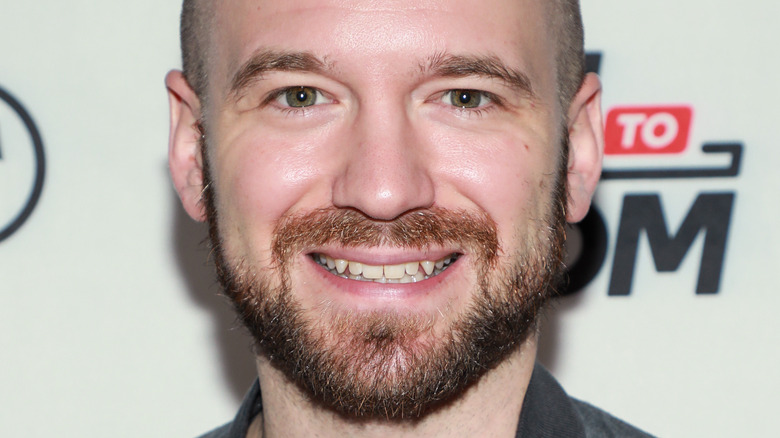 Jason Mendez/Getty Images
The YouTube show "Hot Ones" is perhaps the hottest thing to ever grace the internet (literally). For those who haven't watched this epic series, the general premise revolves around celebrities being interviewed by Sean Evans over a platter of increasingly spicy chicken wings. What more could you want? Every Thursday morning at 11 a.m., millions of devoted fans get to watch their favorite celebrities being put in the "hot" seat — in more ways than one, per Complex. Some famous figures like Lorde and Charlize Theron could really take the heat and made it through the intimidating challenge with ease. Other celebrities like Ricky Gervais and Tyra Banks were forced to call it a day before making it to the final scorching wing. Comedian Rob Corddry, who made it through eight wings before bowing out, hilariously refers to "Hot Wings," as "the worst thing I've ever done" (via BuzzFeed).
What started as a "dumb idea" according to host Sean Evans, has now turned into a "cultural phenomenon," as WhaleBone put it. After 15 seasons and over 200 episodes, "Hot Ones" has put celebrities from A to Z to the spiciest of tests. From Billie Eilish to Shia LaBeouf, Kristen Bell to Paul Rudd, the guest list continues to get bigger and better. But who decides who appears on this First We Feast series? Now that Season 15 has wrapped, the beloved "Hot Ones" host with an iron stomach, Sean Evans, tells all in a YouTube interview.
'Hot Ones' keeps it casual behind the scenes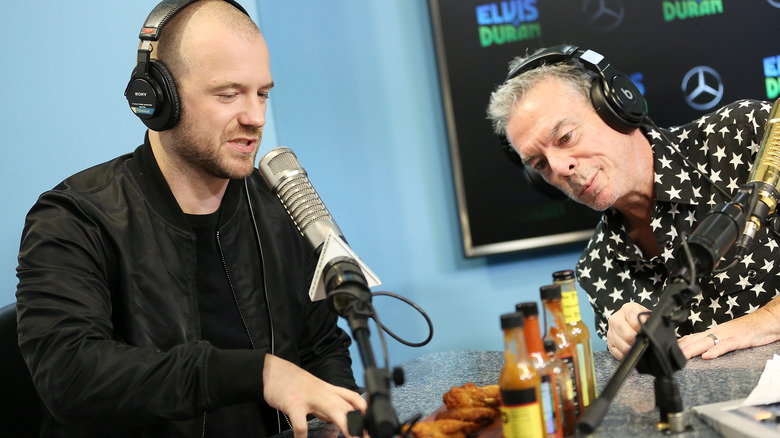 Monica Schipper/Getty Images
From getting rid of the "Wall of Shame" to the controversial two-table set-up, there were numerous questions that "Hot Ones" fans were craving answers to after the end of Season 15 (via YouTube). One popular question unsurprisingly revolved around the famous "Hot Ones" guests, and how the showrunners make the call for who goes on the show. "There's basically three people who have a vote," Evans answered in the video. As long as there is a two out of three majority, then the guest is as good as on the show. "But those types of debates don't come up all that often," Evans admitted. Evans did note that they often pitch to celebrities who have an upcoming book, show, movie, or album release.
The "Hot Ones" host jokingly discussed the lack of structure behind the scenes on this hit YouTube series. He described the crew as both a "small operation" and an "island of misfit toys." "It might be a shock to everyone who's watching this, but Shonda Rhimes is not standing behind that monitor," Evans laughed.
Another fan inquired about the limited YouTube stars that had appeared in this season of the show. "I don't think of YouTubers as any different from mainstream celebrities," Evans said. "There are YouTubers that have network talkshows and are in movies, and then you have conventional movie stars that start YouTube channels." While this season may have been a little "YouTuber light," Evans reassuringly states that the next season might be more "YouTuber heavy." You'll just have to tune into Season 16 and see for yourself!