The One Kitchen Tool Marc Murphy Can't Live Without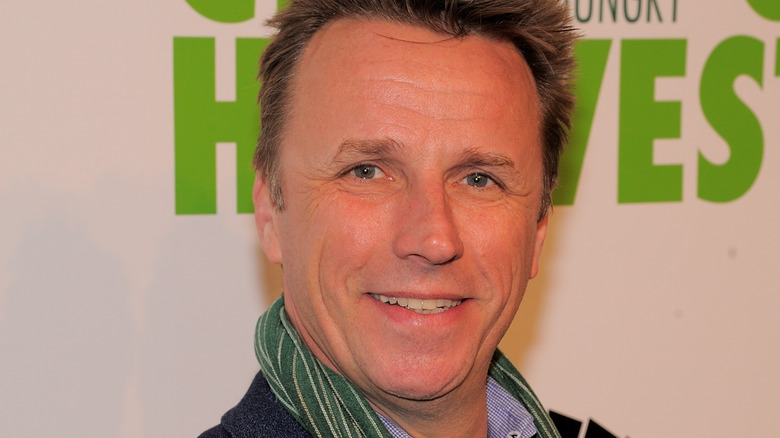 Rod Adar/Shutterstock
In the cutthroat culinary world, Marc Murphy is a shining star. Born in Milan, Italy, the chef and TV personality credits the beginning of his food journey to the fact that he grew up all over the world, in cities such as Paris, Rome, Genoa, and Washington, D.C (to name a few). Bouncing from place to place throughout his childhood exposed Murphy to both French and Italian cuisines. "You develop your palate when you're young and I lived in good countries to do that," the Food Network star told Serendipity. "My food is where I've experienced my life — France, Italy, and America."
Today, Murphy has been cooking for over 30 years and has built up his own culinary empire. The celebrated chef has been a judge on top-rated Food Network shows, such as "Chopped" and "Chopped Junior," owns five successful restaurants, and has even published his own cookbook, "Season with Authority: Confident Home Cooking" (via Food Network). Despite his busy schedule, Murphy still finds time to give back to the community as a Board Member of City Harvest, the largest food rescue organization in New York City.
It's safe to say Murphy can be trusted when it comes to recommending great tools for cooks to use. He recently revealed one specific item that he couldn't imagine being in the kitchen without.
In the kitchen, Murphy loves all things Japanese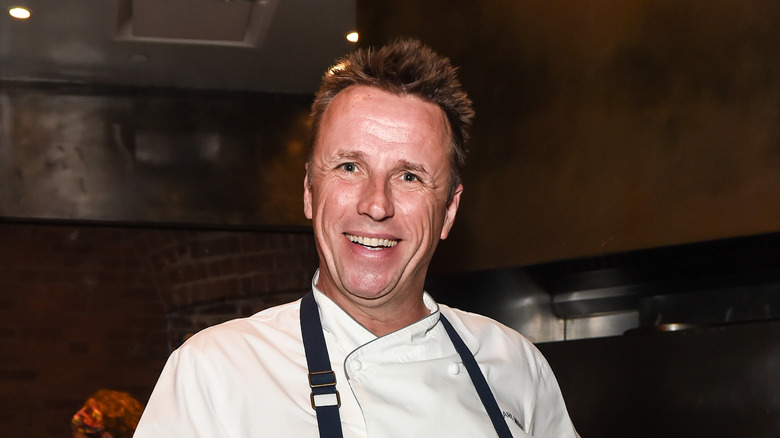 Daniel Zuchnik/Getty Images
In an interview with Food Network, the "Chopped" judge dishes about his culinary preferences. While Murphy wouldn't be caught dead eating overcooked liver, or cooking with durian fruit, he has a soft spot in his heart for Camembert cheese and spaghetti carbonara. When asked what his "guilty pleasure" is, Murphy reveals, "I don't think any food is guilty, I love eating everything!" Amen, Mark!
Murphy was raised as a globetrotter, granting him the unique and privileged opportunity to taste food from around the world. However, there are still a few places that Murphy has on his travel bucket list and the top spot is reserved for Japan. "I'm desperately trying to organize a trip for me and my friends to go to Japan," he reveals in an interview with Serendipity. "And hopefully by the time this article is printed, I'll have been there." 
When it comes to the kitchen, Murphy also shares an affinity for all things Japanese. He tells Food Network that the one dish that he always orders and never makes at home is sushi, while the kitchen tool he can't seem to live without is his "Japanese mandoline — it turns everything into dust!" He's not the only one; Samin Nosrat also counts the mandoline among her favorite kitchen tools.