Bad News For McDonald's Milkshake Fans In The UK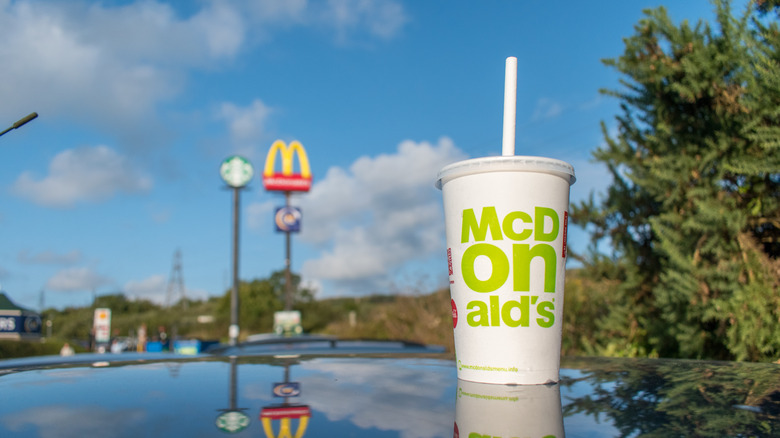 MNS1984/Shutterstock
U.K. residents who get a craving for a cool and creamy milkshake during these last few weeks of summer should look somewhere other than McDonald's to satisfy their sweet tooth. McDonald's U.K. has just announced that they have also fallen victim to the ongoing supply chain issues that have been plaguing companies as a result of the COVID-19 pandemic. McDonald's U.K. is joining other fast food chains, including Nando's and KFC, who have also been experiencing shortages in recent weeks that have caused them to pull items from menus or simply close some locations down completely, per the Evening Standard.
In this case, the milkshake shortage is caused mainly due to a lack of truck drivers, according to ABC News. The truck driver shortage has led to many products not being delivered to their intended locations, making it difficult to keep regular items in stock. As a result, the burger chain has had to remove milkshakes from the menu at all 1,250 of their locations in the U.K. The situation has caused a shortage of bottled drinks as well.
The U.K. is experiencing a truck driver shortage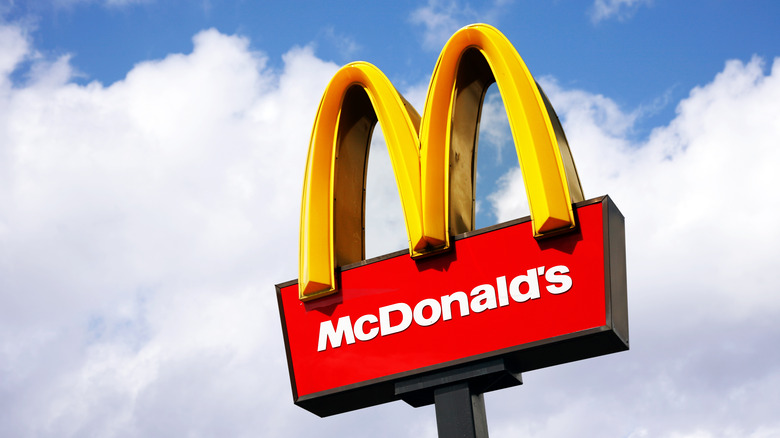 Bikeworldtravel/Shutterstock
Prior to the pandemic, the U.K. had around 600,000 working truck drivers, but the pandemic has led to a delay in new recruits completing their driving tests and getting on the road. The Road Haulage Association has estimated they are short about 100,000 drivers, according to ABC News. Brexit has also worsened these conditions, as about 30,000 European drivers have stopped operating in the United Kingdom after the U.K. left the EU single market in January, the Road Haulage Association explained to Reuters. However, in spite of these ongoing issues, McDonald's has assured their customers they are "working hard to return these items to the menu."
"Like most retailers, we are currently experiencing some supply chain issues, impacting the availability of a small number of products. Bottled drinks and milkshakes are temporarily unavailable in restaurants across England, Scotland and Wales," a spokesperson for McDonald's U.K. and Ireland said of the shortage, via Reuters.