This Pizzeria's Desperate Job Posting Is Turning Heads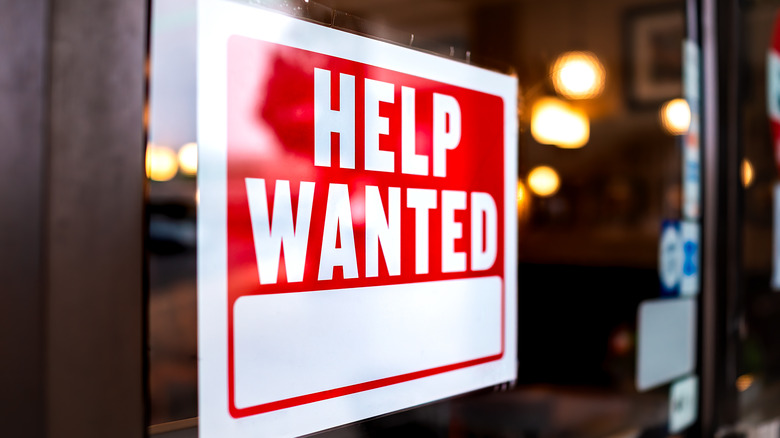 Andriy Blokhin/Shutterstock
The COVID-19 pandemic has been hard on everyone, especially those in the food and beverage industry. And even though vaccines have been rolled out (with the first official one now FDA-approved) and many places have fully reopened, the F&B world is still experiencing challenge after challenge.
One of the biggest threats to restaurants everywhere now is staffing — or lack thereof. Finding enough employees to fully operate a restaurant has proven difficult in itself, especially given that many former service workers are making better money collecting unemployment payouts, which has been met with renewed pleas for higher living wages (via New York Times).
Alabama-based pizzeria Dave's Pizza is definitely feeling the pressure of this nationwide staffing shortage in their eatery, taking their fight to social media. In a recent Facebook post (or should we say plea?), the pizza purveyor essentially made a desperate call that speaks to just how far those in the food and beverage industry are willing to go to keep their doors open.
What Dave's Pizza desperately posted on Facebook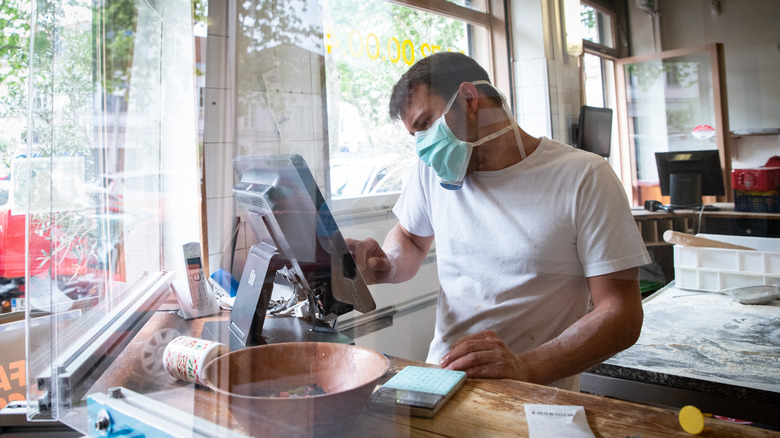 ventdusud/Shutterstock
The recent Facebook post from Dave's Pizza has definitely had a ripple effect, not only gaining traction by the way of likes, comments, and shares on the post itself, but generating media buzz as well. It's a perfect example of the desperation permeating the food and beverage industry and the overarching need for workers.
The post reads, in all caps, "WE WILL LITERALLY HIRE ANYONE. IF YOU'RE ON UNEMPLOYMENT AND CAN'T FIND A JOB, CALL US; WE'LL HIRE YOU." It garnered 189 comments and 97 shares before the commenting was turned off.
In one respect, this is definitely a cry for bodies to fill the kitchen and dining room in order to keep this business alive (and really it's representative of all businesses right now). But in another light, this post also speaks to a level of compassion for those looking for work and not finding any as Dave's Pizza is offering a helping hand for those struggling to find work — a mutually beneficial arrangement, if you ask us.
The cry for help got the attention of large outlets like Insider that can't help but take this as commentary on how restaurants are continuing to face obstacles in the wake of COVID-19. Then again, the pandemic forced nearly every food and beverage business to pivot everything it once relied upon. Perhaps reaching out for staff via desperate social media posts isn't so much desperation as it is improvisation.