The Big Problem J. Kenji López-Alt Has With This Snobby Food Opinion
Chef and writer, J. Kenji López-Alt has been a culinary inspiration for years. According to the New York Times, López-Alt likes to try an entirely different method when he's working in the kitchen. He said, "I try to explain the science and technique behind home cooking. My thought is always that understanding science can help you become better at something."
He's a super flexible chef and he doesn't mind being spontaneous while planning for his meals. He explained, "When I'm cooking for myself at home, I'm a super adaptable cook. I cook based on how much time I have and whatever leftovers I have, and I make adjustments on the fly."
Well, considering that he's a celebrated cookbook author, columnist, and restaurateur (per his website), it only makes sense that the chef has strong opinions on food. He recently called out a Washington Post article on Instagram for printing misleading claims on one of the most loved dishes in the world: sushi. Safe to say, López-Alt was not impressed.
López-Alt said "shame" on this writer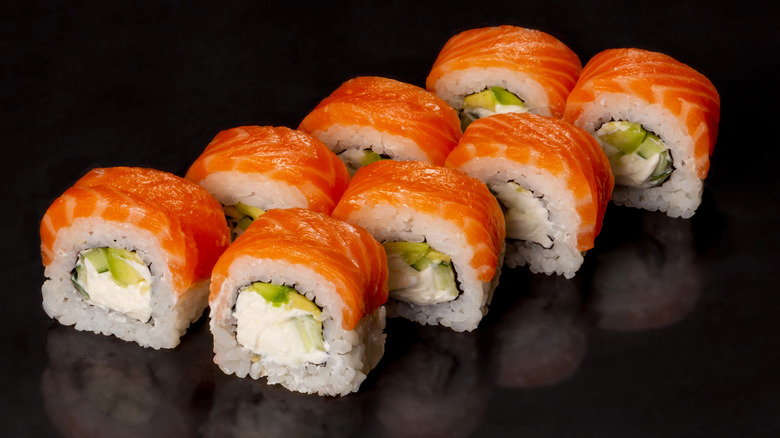 Voloshyna Anna/Shutterstock
The chef didn't hold back while expressing his anger on Instagram. The snobby article in question was a piece in the Washington Post Magazine by columnist Gene Weingarten who wrote about the food items that he cannot stand. He said that while he loves sushi, anything that's not authentic makes him sad. The columnist wrote, "Phony sushi is my least favorite. 'California rolls' are a joke among the Japanese, a pathetic sop to Americans who can't get their brains around raw fish, which is what sushi is."
J. Kenji López-Alt completely disagreed with this view and wrote that the article was quite racist and ignorant, to begin with. He added, "...if your favorite food is sushi, you should know that sushi is NOT raw fish. It might include raw fish as an ingredient, but there is plenty of sushi that has no raw fish, or even no seafood whatsoever." The chef also mentioned that Japan has plenty of variety when it comes to sushi including ... California rolls. Whoops.
"Top Chef" host and author Padma Lakshmi was offended by the piece too. An earlier version of the article claimed that Indian cuisine was limited to one spice. Lakshmi lashed out and wrote on Twitter, "You *clearly* need an education on spices, flavor, and taste....I suggest starting with my book, 'The Encyclopedia of Spices & Herbs.'"