The Real Reason Wendy's Has Been Doing So Many Breakfast Promos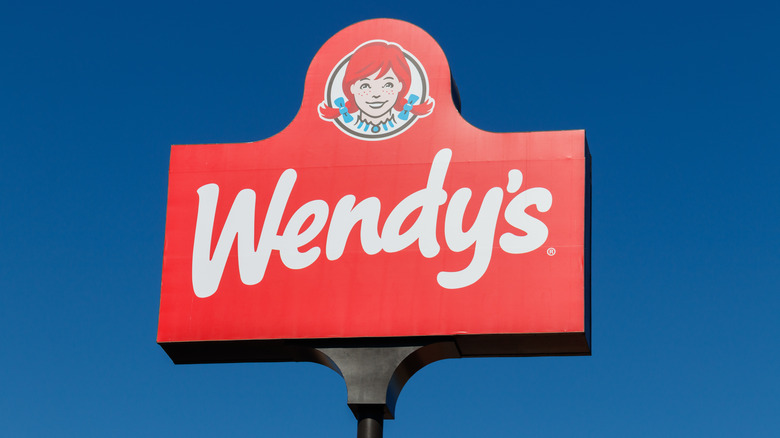 Jonathan Weiss/Shutterstock
The more than slightly obsessive reader of Mashed may have seen a trend developing over the previous nine months. Wendy's has repeatedly offered free breakfast foods, such as Maple Bacon Chicken Croissants in May. Well, according to a report by Business Insider, these deals have been part of a $15 million advertising campaign to win over the breakfasting demographic. Moreover, in an earning's call made last week, Todd Penegor, Wendy's CEO, showed how confident he was in the results by expanding that budget to $25 million.
"These promotions have been critical to our success as we continue to see very strong customer repeat and high customer satisfaction after people try our breakfast," Penegor said. The overall strategy is to insert Wendy's as part of the morning routine before morning routines reestablish themselves as remote work begins to end. Penegor's current expectation is that by the end of 2022, breakfast meals will constitute 10% of Wendy's total sales.
How successful has its breakfast menu been so far?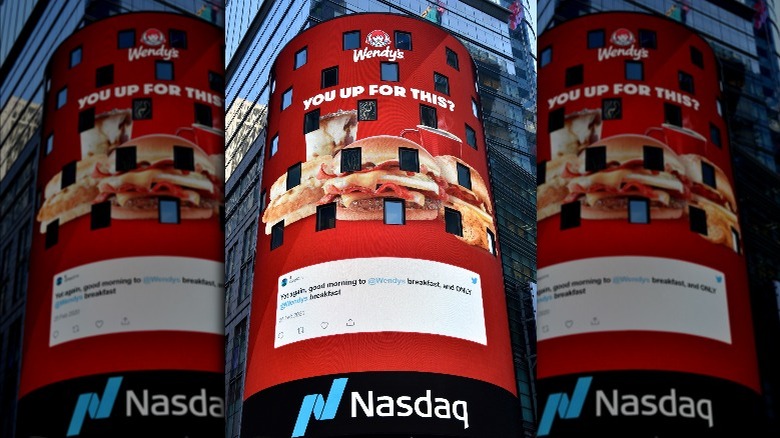 Simon Russell/Getty Images
Wendy's has every reason to predict a good payoff from the increased investment in breakfast.
On August 9, Nasdaq reported that Wendy's could see a 14.4% increase in revenue from over the previous year. The likely cause of this, they opined, was the breakfast meals.
The Food Institute dived into a deeper analysis of Wendy's breakfast relaunch, which occurred weeks before the United States initiated lockdowns. That timing for their ramped up breakfast advertising had placed their new menu at the front of people's minds as they navigated both the need for a new morning routine and the need for new food after eating home cooking for weeks on end.
However, as CNN reported in March, other fast-food enterprises had no intention of giving the breakfast ground to Wendy's. The additional money Penegor has decided to pump into his campaign is an attempt to stave off competitors from stealing Wendy's hard won advantage.