How Duff Goldman Compared A Good Baker To A Good Drummer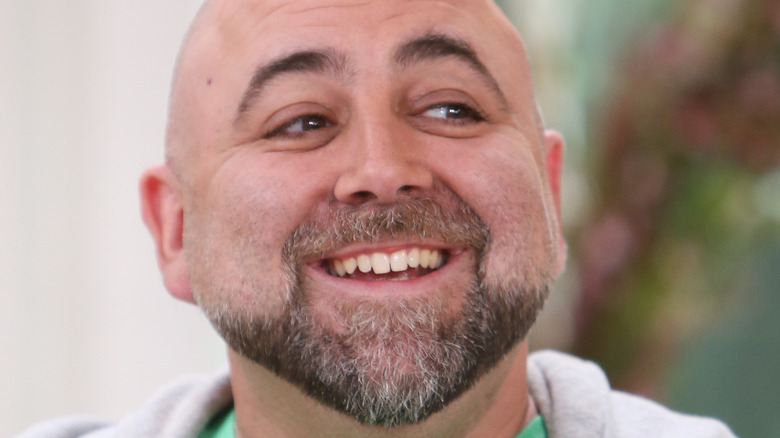 Paul Archuleta/Getty Images
Celebrity baker Duff Goldman has an inspiring story. Per the Culinary Institute of America, the chef was drawn to cooking as a child. He spent his teens working in fast-food outlets and eventually decided to dive into the world of baking after he finished studying at the University of Maryland. He studied at the Culinary Institute of America and worked with renowned pastry chef Stephen Durfee. Goldman eventually became accomplished enough to start his own business, Charm City Cakes. 
Baking is one thing that Duff Goldman remains drawn to even after all these years in the industry. He told Insider, "I love to bake. I do it all the time. It's funny, I texted my assistant yesterday with a huge ingredient list and said, 'it is time I perfect cheesecake.'" He added that he often advises children to remember that baking is one thing that will allow them to evolve constantly. Goldman said that you can always learn to do something new when you're baking delicious treats.
He reckons that baking is misunderstood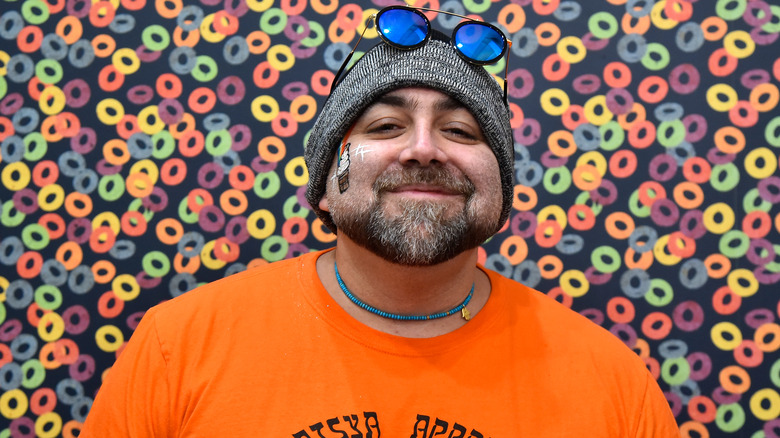 Kris Connor/Getty Images
According to Food Network, Duff Goldman finds it annoying that others think that baking is a "soft option." He said, "They're like, 'Oh, you're a baker, so you just didn't really want to be a chef; you just wanted to bake.'" He added that baking requires you to be smart and talented. It's not an easy way out. He continued, "A good baker, you're like a drummer. A good chef, you're like a good guitar player. There's a lot of good guitar players out there, not that many good drummers." Food for thought, huh?
Furthermore, Duff Goldman said that he's especially fond of preparing baked treats for his mom because she's his biggest fan. No matter what he tries, she'll always say good things about his work. Goldman added that even if he prepares something that's not too great, his mom "will act like it is manna from heaven." Aww. So sweet.