The Surprising Guests Billie Jean King Would Invite To Her Dream Dinner Party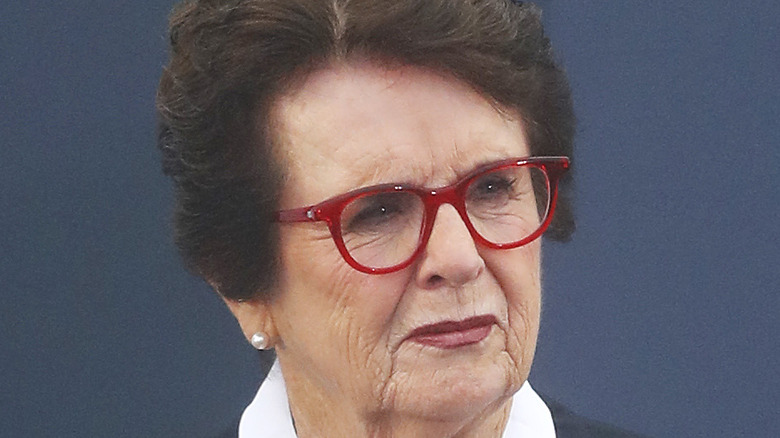 Omar Rawlings/Getty Images
When people think of a dinner party, the food on the table is only one aspect to the event. Although tastes and meal preferences can vary, the people around the table are often the most memorable and pleasurable part of the evening. The classic question of who would make that dinner guest list has been bantered about forever. Whether the idea is limited to the living, dead, famous, or family, the idea usually has people chewing on the response.
Bon Appétit even has a series called "Dream Dinner Party," where the writers ask celebrities and notable figures who would be their ideal dinner guests. Recently, the publication spoke with tennis legend Billie Jean King to get her ultimate dinner party guest list. While the 20-time Wimbledon champion has become a vocal leader in equality issues, her classic phrase of "you have to see it to be it," is always part of the conversation, per her website. Based on her response, she can see a lot of notable women at her gathering. Even though she might have admitted to Bon Appétit that she prefers to order takeout versus cooking for a dinner party, her long list of guests might need a large banquet table.
Billie Jean King has an eclectic mix of women at her dream dinner party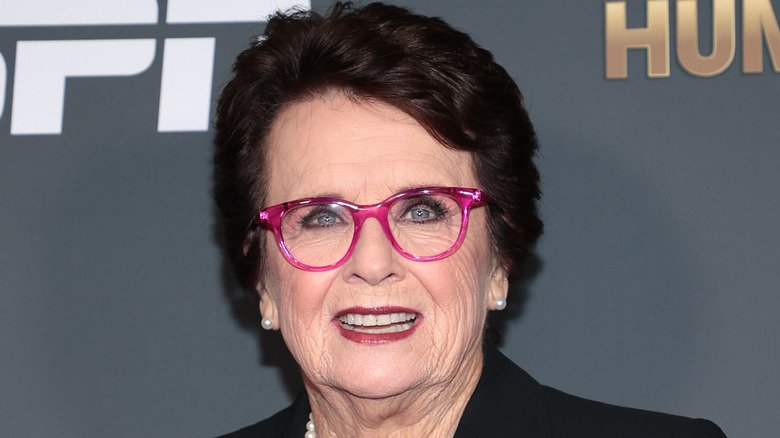 Dimitrios Kambouris/Getty Images
Beyond her numerous Grand Slam titles on the court, Billie Jean King has been a champion of equality. According to her website, whether it was the "Battle of the Sexes" or being a voice for equal prize money on the tennis tour, her name adorns the USTA National Tennis Center in Flushing, New York, for her achievements both on and off the court. While King will always be associated with the serve and volley, fellow tennis players might not make the guest list at her next dinner party.
When asked by Bon Appétit if her list of guests would include any notable tennis players, King replied, "No, I don't think about players. I think about science." Her list was full of influential women like Amanda Gorman, Greta Thunberg, and Ellen Ochoa. While the top of the WTA leader board might not have been part of her comments, she did mention one person that had a connection to tennis. King included Susan Williams, a fifth-grade classmate that asked her if she wanted to play tennis. That woman has a permanent spot on her gratitude list. While King's table might not be filled with famous tennis players, there might be a toast to the impact that one question had on the sports world forever.