One Texas Woman Is Suing Starbucks For $75,000. Here's Why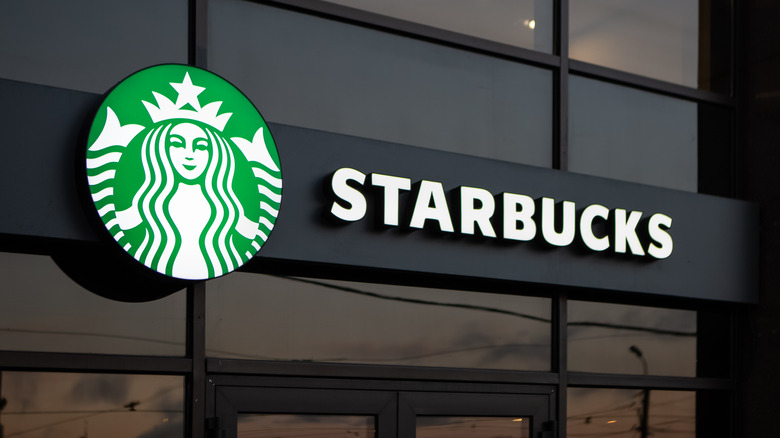 Papin Lab/Shutterstock
If you've ever burned yourself while transporting a piping hot cup of Starbucks coffee, you're not alone — and you might just be missing out on some serious cash, if a new lawsuit against the company has its say.
Since its founding in 1971, Starbucks has expanded exponentially from a local Seattle coffee joint into the world's largest coffee chain, with over 30,000 locations around the globe. With such a large global presence, the chain has been all but guaranteed to be the subject of varying degrees of ridicule and legal trouble over the years. The ever-expanding franchise has weathered their fair share of scandals, and has been in hot water (no pun intended) over everything from the appearance of their holiday cups to slave labor allegations at their coffee bean plantations. Now, one Texas woman is seeking retribution against the company after a drive-thru order gone wrong resulted in potential burn damage.
According to Insider, a Houston, Texas woman named Mary Simms has brought a suit against Starbucks after allegedly experiencing burns as a result of an exchange at one of the coffee chain's drive-thru windows. In a lawsuit filed in the Harris County District Court, Simms is seeking a $75,000 fee in order to cover her medical expenses, lost wages, and "past and future loss of enjoyment of life."
The customer who filed the suit claims she received first and second-degree burns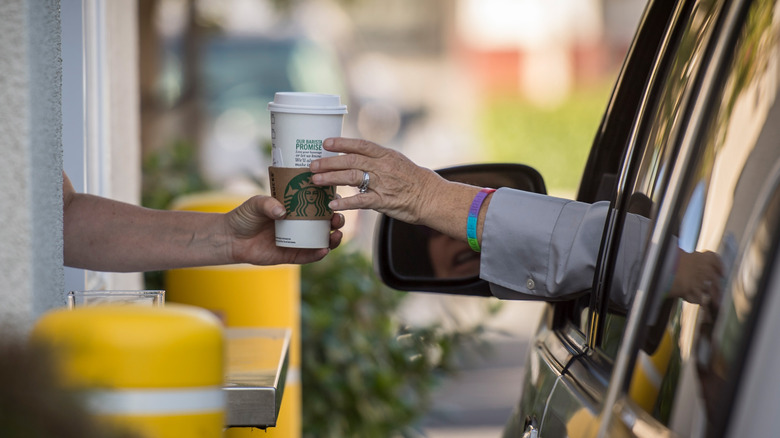 Bloomberg/Getty Images
In the court filing, Mary Simms claims that she received the burns in question during a visit to a Tomball, Texas Starbucks on April 14 of this year (per Insider). The suit alleges that after receiving a hot drink, Simms was told she had been given the wrong coffee and should hand the cup back through the window to receive her correct order. In the process, the lid came off of the beverage, causing hot coffee to spill onto the Texas woman's lap.
The lawsuit claims that "as a result of the spill, [Simms] sustained first and second-degree burns causing severe personal injuries and damages," and that Starbucks should be fully responsible for not informing the plaintiff of "the unreasonably dangerous condition created by the failing lid ... and/or liquid of the coffee."
In a statement to Insider, a Starbucks representative responded to the accusations, saying, "We take our responsibility to provide a safe environment seriously, and our [employees] take great pride in ensuring our beverages are crafted with care and delivered to customers safely," adding that the company was currently investigating Simms' claims.
This isn't the first time Starbucks has been sued for burn damage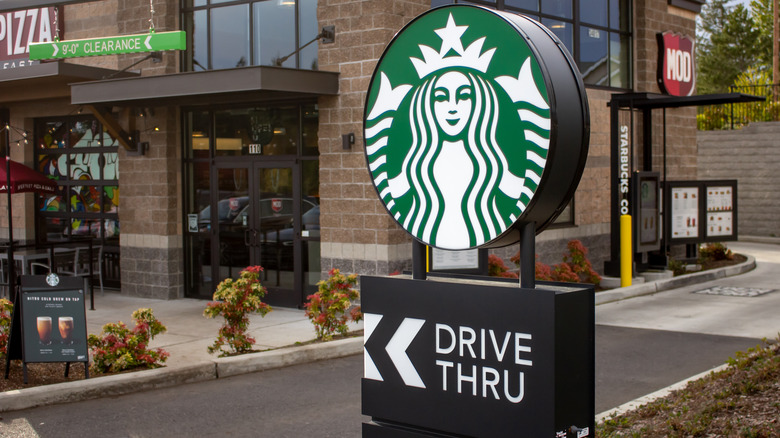 Tonelson Productions/Shutterstock
This most recent case is far from the first time a customer has tried to sue the coffee behemoth. The company has been hit with a deluge of lawsuits over the years, from the silly — including suits accusing the chain of underfilling their lattes and using too much ice in their cold beverages — to the serious, such as when the company was accused of firing an employee for religious beliefs.
In fact, this year alone, the company has already been served with another burn-related lawsuit by a Texas resident who claimed to suffer second-degree burns after attempting to remove one of the company's "splash sticks," which are fitted into the drink hole of the lid to prevent spilling, and taking off the lid with it, spilling scalding liquid all over his lap.
While there's a good chance many of these lawsuits — including Mary Simms' — don't make it far in the legal system or are settled for a smaller sum of money, it could give more coffee drinkers something to consider the next time they come in contact with some piping hot liquid.