Long John Silver's Is Bringing Back This Long Awaited Fan Favorite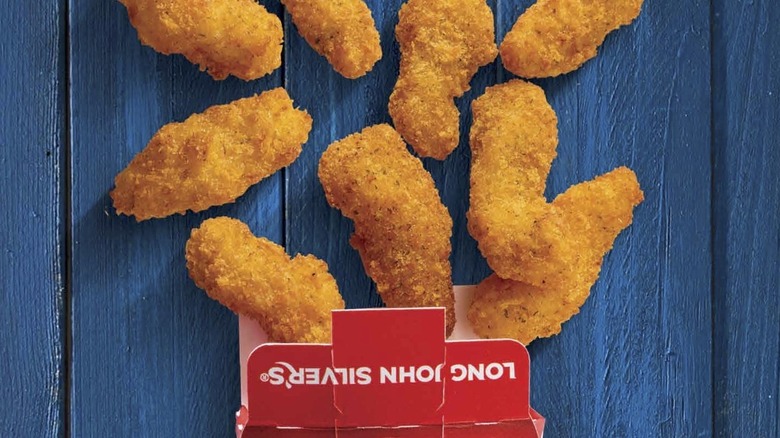 When quick service restaurants change their menus, guests can long for that favorite bite that's disappeared. Although there are plenty of fish on the menu, the old school craving for a missing food choice can have guests casting the question of when will it return again. Even though Long John Silver's always has those unforgettable hushpuppies and fried fish baskets, sometimes a classic just needs to return to the menu. Luckily for everyone, the "nation's largest quick-service seafood chain" is bringing back a fan favorite that hasn't been on the menu since 2014.
In a recent press announcement posted on PR Newswire, Lobster Bites are returning to the Long John Silver's menu starting August 30. This returning menu item was in direct response to customer feedback. The "wild-caught, 100 percent Norway lobster tail" combines a "buttery breading" with the sweet lobster itself. The combination of a little crunchy, a little succulent, and a lot of satisfaction has many people circling the return date on their calendar. Luckily, Long John Silver's will be offering numerous ways to enjoy the returning Lobster Bite menu item.
What tasty treasures are on the Long John Silver's menu?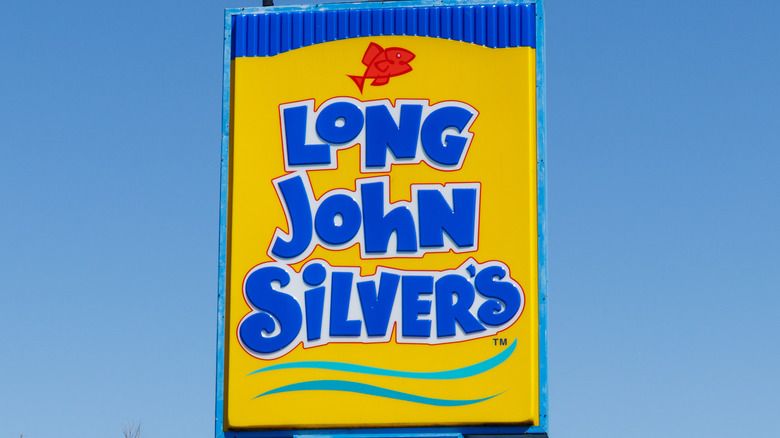 Jonathan Weiss/Shutterstock
According to the company's press release on PR Newswire, the return of the Long John Silver's Lobster Bites includes four ways to enjoy them: a Lobster Bites Tail Pack, a Lobster Bites and Fish Combo, a Lobster Bites and Fish Platter, and a Lobster Bites Family Feast. The simplest way to enjoy a taste of the crunchy lobster treasures is with the Pack. The snack can be added to any meal.
For more hearty appetites, the Combo and the Platter satisfy. The difference between these two orders is that the Combo has one side, whereas the Platter has two sides. Last of all, the Feast features "an eight-piece meal of batter-dipped fish or chicken with two Lobster Bites Tail Packs, family-sized sides and tons of hushpuppies." After all, any Long John Silver's order is not complete without those signature hushpuppies. Here's hoping that seafood fans everywhere, "from sea to delicious sea," will have a chance to partake of the feast.
Although many people are excited for this favorite menu item's return, it is only a limited time offer, sold "while supplies last." While there might be many fish in the sea, there are a limited number of lobsters in the pod. It might be best to catch a taste before they disappear.