Moe's Is Testing Out Customizable Icee Drinks. Here's Where To Try One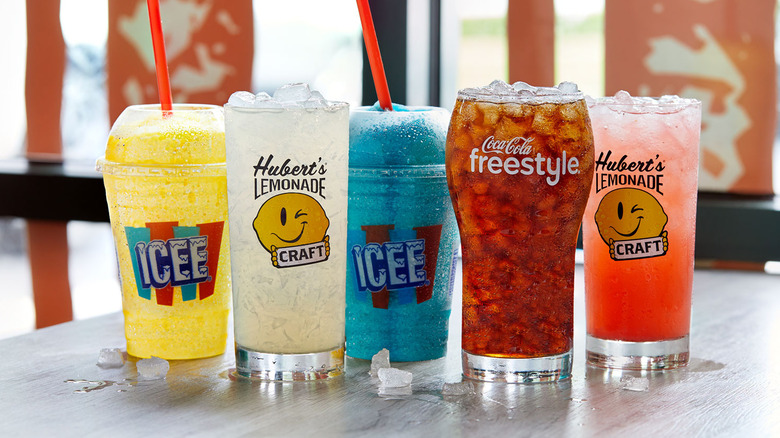 Moe's Southwest Grill
Moe's Southwest Grill may seem like a Chipotle copycat, but it has always tried to set itself apart. Its oddness is apparent from the jump. For one thing, Moe's is based in the Deep South, but it specializes in Southwest-inspired food, according to its website. And "Moe" isn't a person; rather, it supposedly stands for "Musicians Outlaws and Entertainers." And while Chick-fil-A employees humbly say "my pleasure" (via Taste of Home), The staff at Moe's yells "Welcome to Moe's!" at you as soon as you walk in the door. Even Moe's spokesperson hits different. Autotuned hip-hop artist T-Pain recommended the chain with a tweet that said, "Trust me when I say these two things: Aliens exist, and Moe's has the best queso. Period. Everything else is up for grabs."
While the drippy queso sauce is a menu highlight at Moe's, the fast-casual chain is now turning our attention to its drink options. Moe's is test marketing customizable Icee drinks at three Atlanta-area locations (via Chew Boom).
For now, Moe's has customizable Icees at three Atlanta-area locations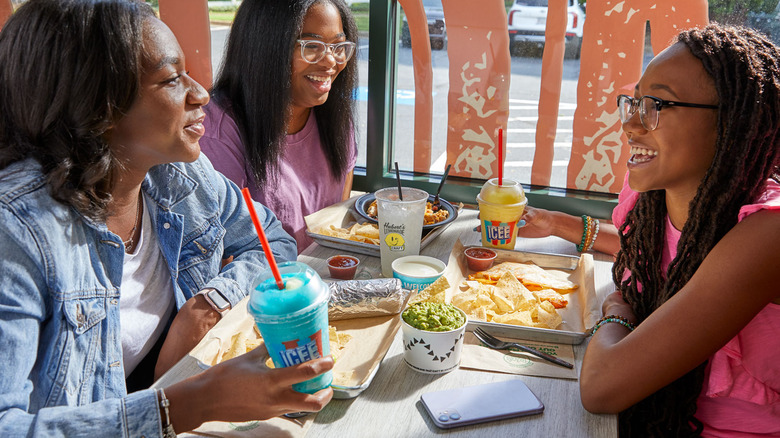 Moe's Southwest Grill
The Moe's Southwest Grill drink menu already features the cool Coca-Cola Freestyle machine that gives you dozens of drink options. Now, at three Atlanta-area locations, you can mix and match flavors to create an Icee that is uniquely you. The Chew Boom article reports that Moe's and Icee have teamed up to offer an Icee machine with two base flavors: Coke and lemonade. Then you can add more flavor options: strawberry, mango, blue raspberry, and watermelon.
For now, the customizable Icees are available at these Georgia locations: 3636 Dallas Hwy., Marietta; 2320 Atlanta Highway, Cumming; and 930 Woodstock Road, in Roswell. The Chew Boom article calls this the initial rollout, so keep an eye out for customizable Icees at a Moe's near you. The chain has 686 locations in 40 states, according to its location webpage.
Moe's has already established itself as a flavor pioneer in the beverage arena. In 2017, Moe's started offering its exclusive Moe-Rita in its Freestyle machines. It's a non-alcoholic, margarita-inspired drink with limeade, lemonade, and orange flavors, according to a press release announcing Moe-Rita's launch.