Aldi Fans Won't Want To Miss These German Week 2021 Fall Products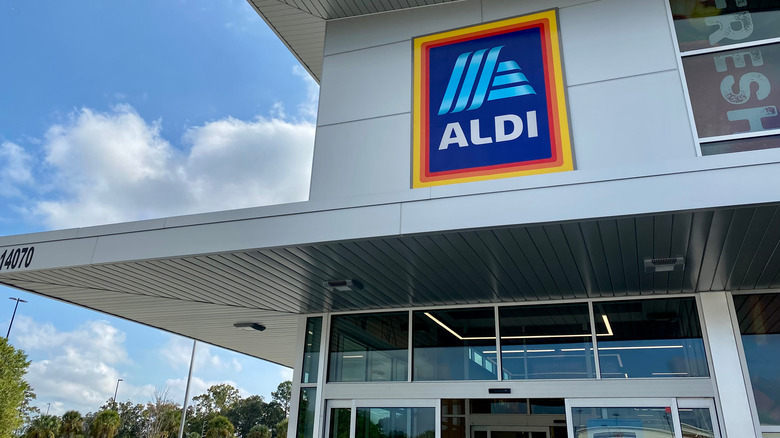 Kevin Chen Images/Shutterstock
As the summer slowly transitions to fall, you're likely beginning to shift gears with the meals you prepare and even some of the foods you purchase. And if you're a fan of barbecue and cooking outside, then you're probably savoring the last moments of your favorite foods cooked over an open flame before it's too cool or cold for being outside.
The good news is that Aldi, the German supermarket chain, is always offering up new items to keep your pantry and fridge stocked with new possibilities and flavors. But you do have to act fast because many products will only be available for a limited time or until they sell out.
According to a press release Aldi sent to Mashed, this grocery store will be carrying a variety of German-based products as you ease into the cooler months. Delicious items like soft pretzels, beer fondue, and almond cake will have you ready to cozy up indoors for an evening with family or friends. Plus, with all that's on offer, you can add some creativity to your plate.
Emporium Selection Bavarian Cream Cheese Spread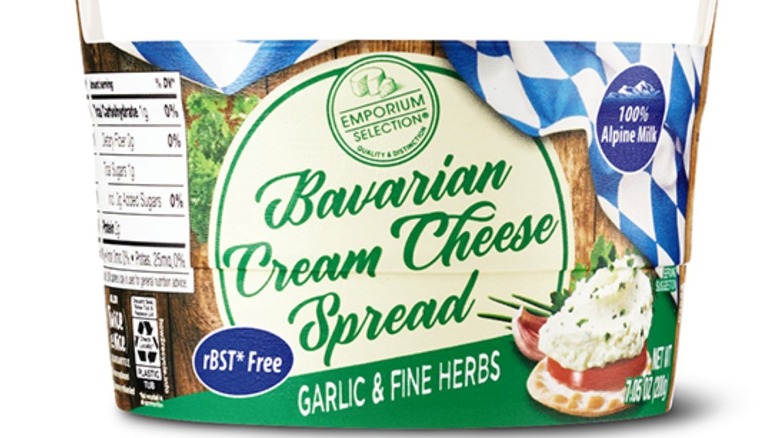 Aldi
Love cream cheese? You're in luck, because in no time containers of Emporium Selection's Bavarian Cream Cheese Spread will be available in the refrigerated aisle to enjoy in both Original and Garlic & Herb flavors. If you love to spread cream cheese on toast, crackers, sandwiches, or wraps, or even as a dip for your favorite veggies, such as celery, carrots, or zucchini, you can grab a container for $2.69 beginning September 22.
Emporium Selection Beer Cheese Fondue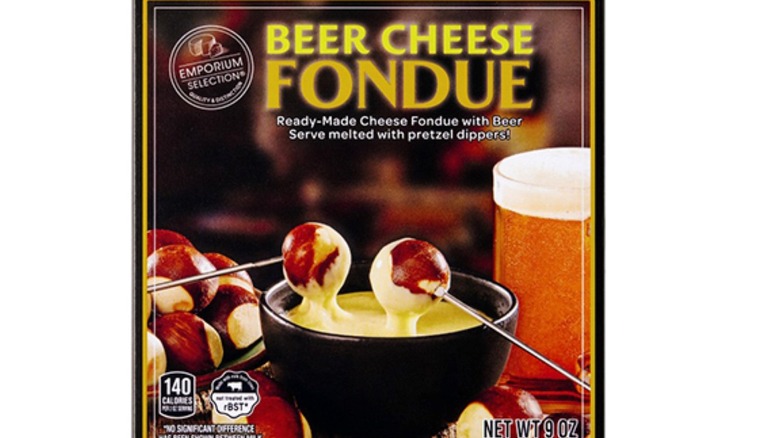 Aldi
If you're a fan of mixing cheese and beer, then look no further than this speciality. You can surprise friends or family with a fun evening of fondue. Consider pretzel dippers for a delicious pairing. According to Aldi, this Beer Cheese Fondue will grace shelves on September 22 and sells for $5.49 per container.
Deutsche Küche Spinach & Ricotta Savory Strudels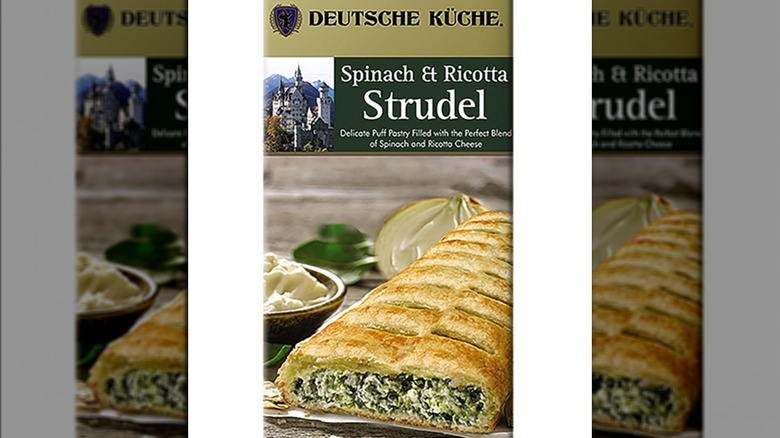 Aldi
Cheese may go with just about anything, and if you're a cheese aficionado, you'll agree. If you're wanting to add new possibilities to your meal line-up, then you'll be eager to taste these puff pastry savory strudels that either combine spinach and ricotta cheese or artichoke and cheese. You'll find these in the freezer section, so you can stock up, beginning September 22. They retail for $3.99
Deutsche Küche German Chocolate Cream Cake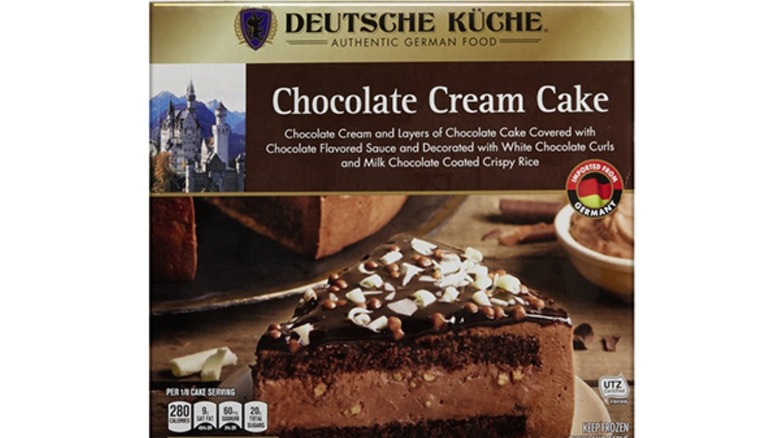 Aldi
Now if you're wanting to indulge in something sweet, Aldi also has you covered. You can enjoy a decadent German Cream Cakes and choose either Chocolate or Strawberry. The best part is, you'll find them in the frozen section, so you can stock up and enjoy them when the occasion strikes. According to Aldi, these cakes will hit the frozen section beginning September 22 and sell for $6.99 per package.
Deutsche Küche German Bienenstich Cakes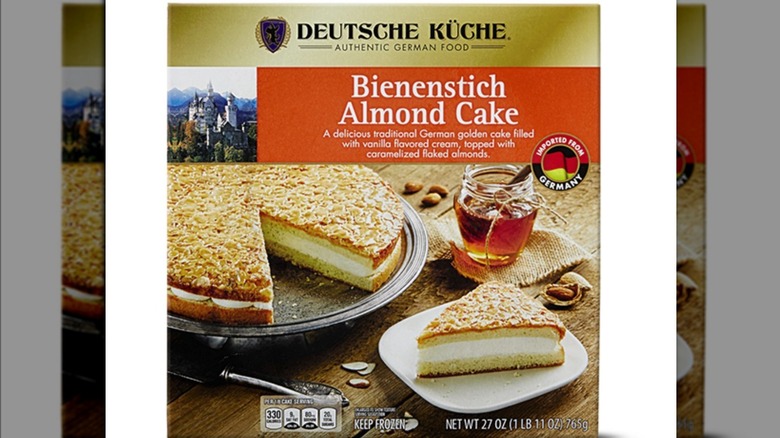 Aldi
Having options when it comes to sweets is always a good thing. Aldi has made sure there are an array of options to satisfy your sweet tooth this fall. You can choose German style cakes of Apple Walnut or consider Bienenstich, a classic almond cake with vanilla cream. You won't have to wait much longer, according to the statement, these cakes will debut on September 22 in the frozen section and retail for $6.99 per cake.
Deutsche Küche Liqueur Cakes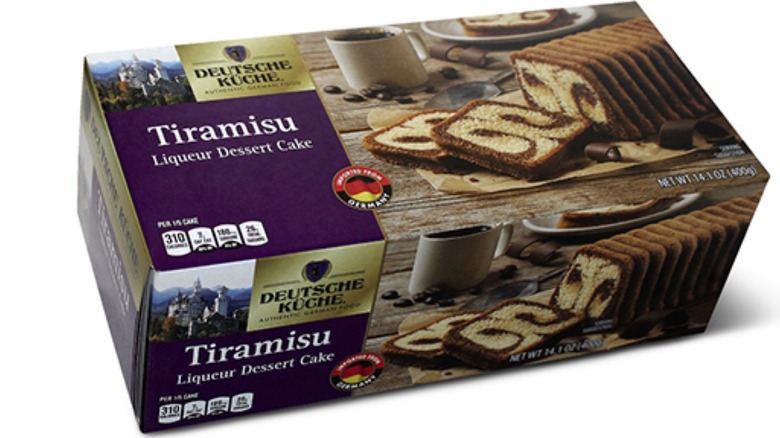 Aldi
If you love the combination of liqueur in your cake, then you'll definitely want to check out the offerings of different Liqueur Cakes. One of the options that will be available is the Italian classic Tiramisu. According to Aldi, these cakes debut on store shelves starting September 22 and sell for $2.99.
Deutsche Küche Raspberry Jaffa Cakes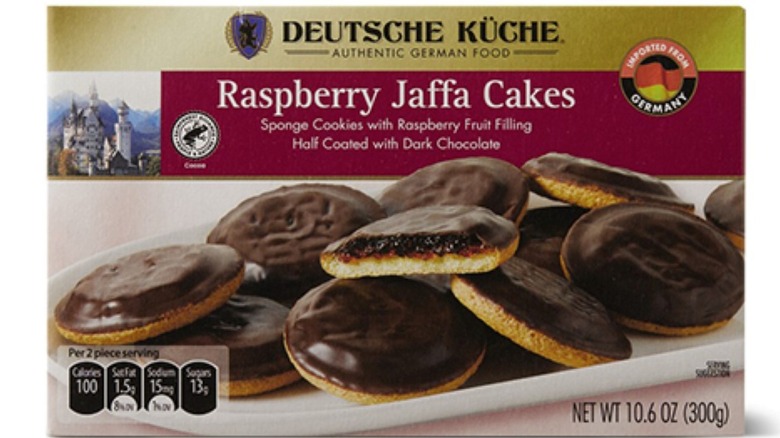 Aldi
If you love the spongy texture of a moist cake, but in the shape of a cookie, then you'll want to try Jaffa Cakes. You'll be able to choose between Orange filling or Raspberry filling, spongy cake and topped with dark chocolate. According to the statement, these delectable cookie cakes will grace shelves on September 22 and retail for $2.49 per package.
Deutsche Küche German Breads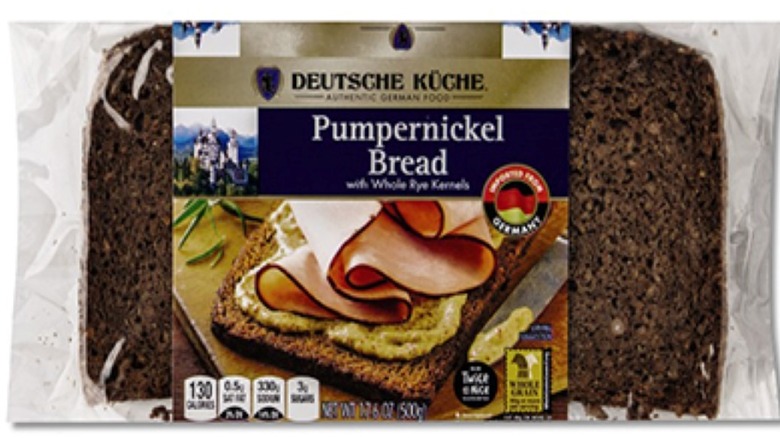 Aldi
When you want to make simple changes to your meals, such as the kind of bread you eat for toast for breakfast or for sandwiches, consider trying out different types of bread that may even be new to you. An easy change can offer a whole new flavor to your typical meals. According to the statement, a variety of classic German breads — including pumpernickel, sunflower seed, and whole rye — will be debuting September 22 and retail for $2.29 per package.
Deutsche Küche Bavarian Pretzel Sticks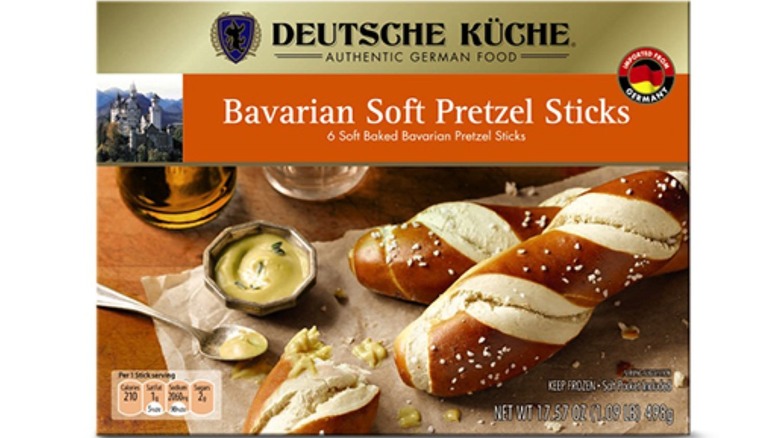 Aldi
You may associate Germany with the classic soft pretzels and Aldi definitely made sure pretzels are available for German week. If you love soft pretzels, you won't want to miss the opportunity to grab a box or several Bavarian style soft pretzels to enjoy as snacks, or better yet, to scoop up beer fondue. There will also be pretzel sticks available, too. According to Aldi, these delicious pretzels will hit shelves September 22 and sell for $3.99 per package.