Gail Simmons Reveals Her Favorite Top Chef Spinoff - Exclusive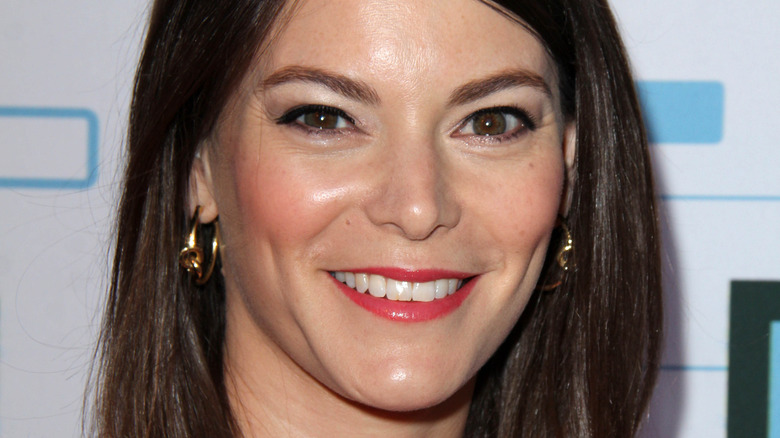 Kathy Hutchins/Shutterstock
We can never get our fill of "Top Chef" and neither can Gail Simmons. Not only has the prolific culinarian served as a judge since the beginning of Bravo's Emmy-award winning cooking competition series, but she's also brought her expertise to the show's multiple spinoffs including "Top Chef Junior" and the legends-only "Top Chef Masters."
"They're all really different, which is why we do them, obviously, because they're so different than the original," Simmons told Mashed during an exclusive interview.
But for Simmons, one spinoff, in particular, takes the cake. "'Top Chef: Just Desserts' will always sort of be my little baby and I miss it so much," she said. Simmons hosted the sweets-specific competition for its two-season run in 2010 and 2011 (via Bravo). She was joined by a trio of expert judges: "Top Chef Masters" runner-up Hubert Keller, writer Dannielle Kyrillos, and pastry chef Johnny Iuzzini.
"I'm still amazed... 10 years after the fact, how often I get asked about it on social media, stopped on the street when I'm out for dinner, when I'm at events around the country, because it had such a strong following and such an invested following," said Simmons. "The contestants, the pastry chefs, were so unique and wonderful."
While Simmons acknowledged that producing the show proved to be difficult, she's ready for another serving. "I'm always waiting for the comeback," she hoped. "If there can be a remake of 'Full House,' don't you think there could be a remake of 'Just Desserts' sometime in the future?" She certainly has a point.
Why 'Top Chef Amateurs' has been meaningful to Simmons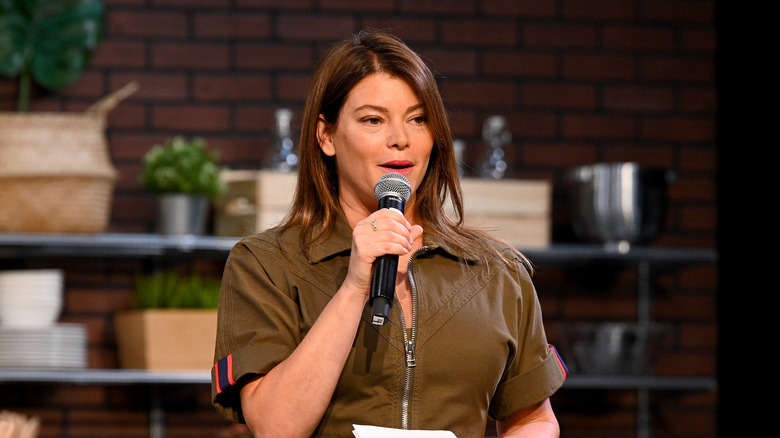 Dave Kotinsky/Getty Images
Simmons is also proud of her latest venture, taking on the role of host and judge for "Top Chef Amateurs." The show pits skilled home cooks in a one-on-one cooking battle, with each episode's theme centered around a classic competition from previous "Top Chef" episodes. Along for the fun are a rotating cast of "Top Chef" alums including Richard Blais and Melissa King, who alternate between mentoring the contestants in the kitchen and serving alongside Simmons at the judge's table.
"'Top Chef Amateurs,' I have to say, was incredibly rewarding in ways I didn't anticipate," Simmons acknowledged. "Coming out of the pandemic and seeing how strong home cooks became and how willing they were to dive deeply into cooking was really inspiring to me. And I just love that we were able to make a show about it."
The show went into production only three days after the latest season of the main series wrapped in Portland, and Simmons noted that it marked the first time non-professionals were allowed to cook on the official "Top Chef" set. "We use that same kitchen and brought these contestants back into it — and just were amazed at what they were able to do and how much it meant to them to have a day in this place, sort of like this storied set that they've been looking at and cheering on for so many years," she said. "So for us, it really felt like dream fulfillment for these amazing people. And that brought me a lot of joy. So, that'll always have a special place in my heart."
While Simmons obviously has a soft spot for the "Top Chef" spinoffs, she made clear that the flagship will always reign supreme. "The original is always to me the most thrilling because it is professionals at the highest level," she said. "And I'm so amazed by how far we've come as a show and how incredible our contestants have been over the years."
Check out new episodes of "Top Chef Amateurs" Thursdays on Bravo. You can also relive the glory days of "Top Chef: Just Desserts" with episodes streaming on Bravo on-demand.